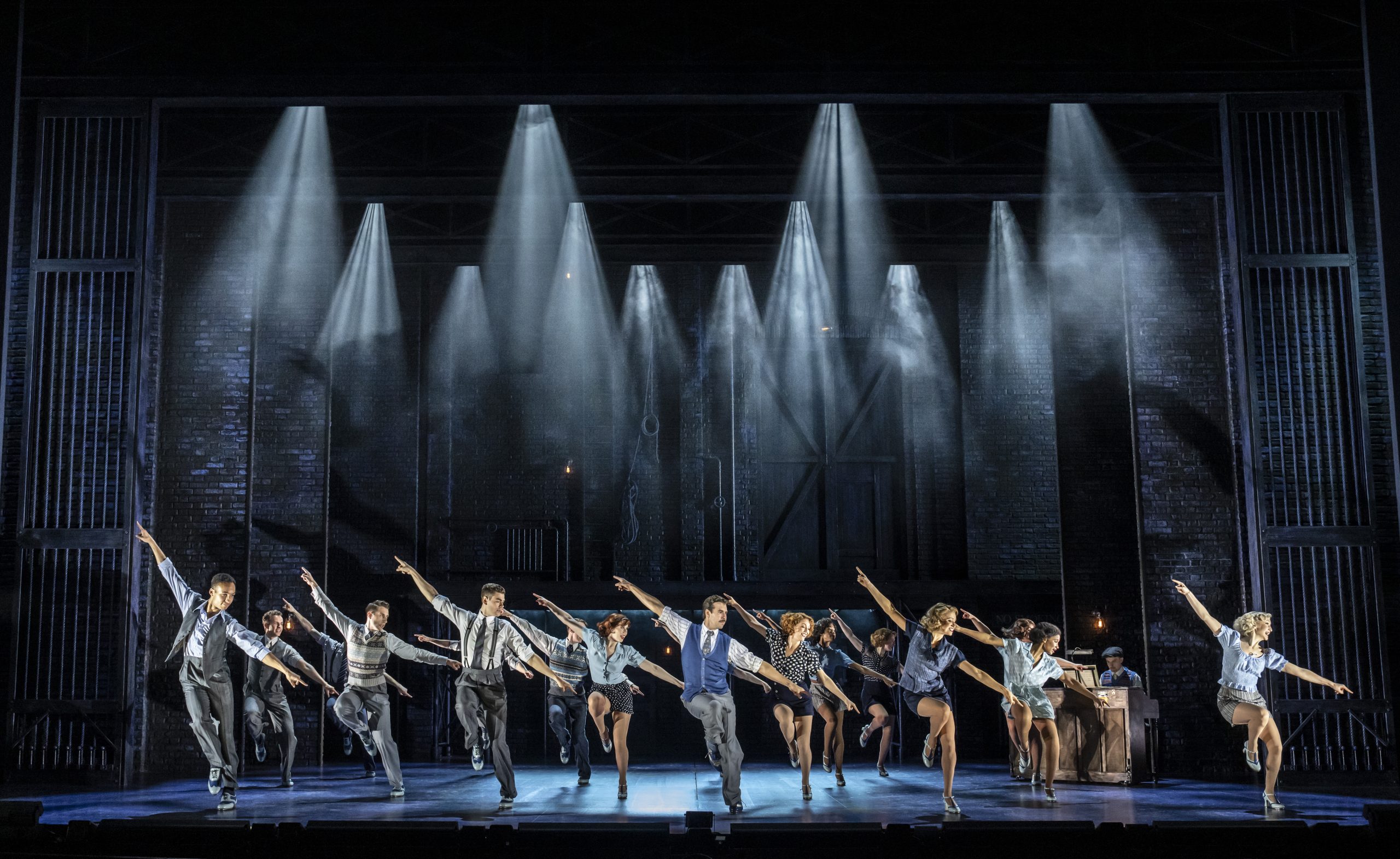 ⭐️⭐️⭐️⭐️
From the smoky streets of the Big Apple, 42nd Street taps its way into Glasgow this week in a larger than life spectacle that is sure to delight.
The timeless musical follows chorus girl Peggy Sawyer's stumble into her first Broadway production, where she ends up landing more than she bargained for when she has to stand in for showbiz royalty Dorothy Brock.
Nicole-Lily Baisden embodies the timid young Sawyer then blossoms to stardom with a jaw-dropping command of tap. A pure voice is paired with lightning-speed taps and a cheeky persona – the perfect recipe for this show's leading lady.
Star turn Faye Tozer might be best known for her time in Steps but as Maggie Jones is a real delight – earned firmly on her own merit. Samantha Womack's Brock is similarly perfectly delivered, squeezing just enough of an icy chill over this otherwise deliciously warm production.
An exceptional ensemble cast brings this musical to life in a coordinated symphony of brilliance. 
Jumping from the stage in a fizz of electric energy, the polished troupe make light work of Bill Deamer's choreography.
Stunning sets and dazzling costumes are only let down with a reliance on projection, that fits awkwardly – failing to match the warm glow of neon for Broadway's famous silhouettes. 
This production, which originated at the Curve Leicester, is not on the scale of other productions with 50 dancers – but it doesn't have to be. 
It's a delectable assault on the senses that reminds audiences why some classics are best served with minimal tweaking.
42nd Street at Theatre Royal, Glasgow until Saturday 26th August 2023, then touring
The tour will visit Edinburgh Playhouse on 26-30th March 2024, with full casting to be announced.
Photo credit: Johan Persson