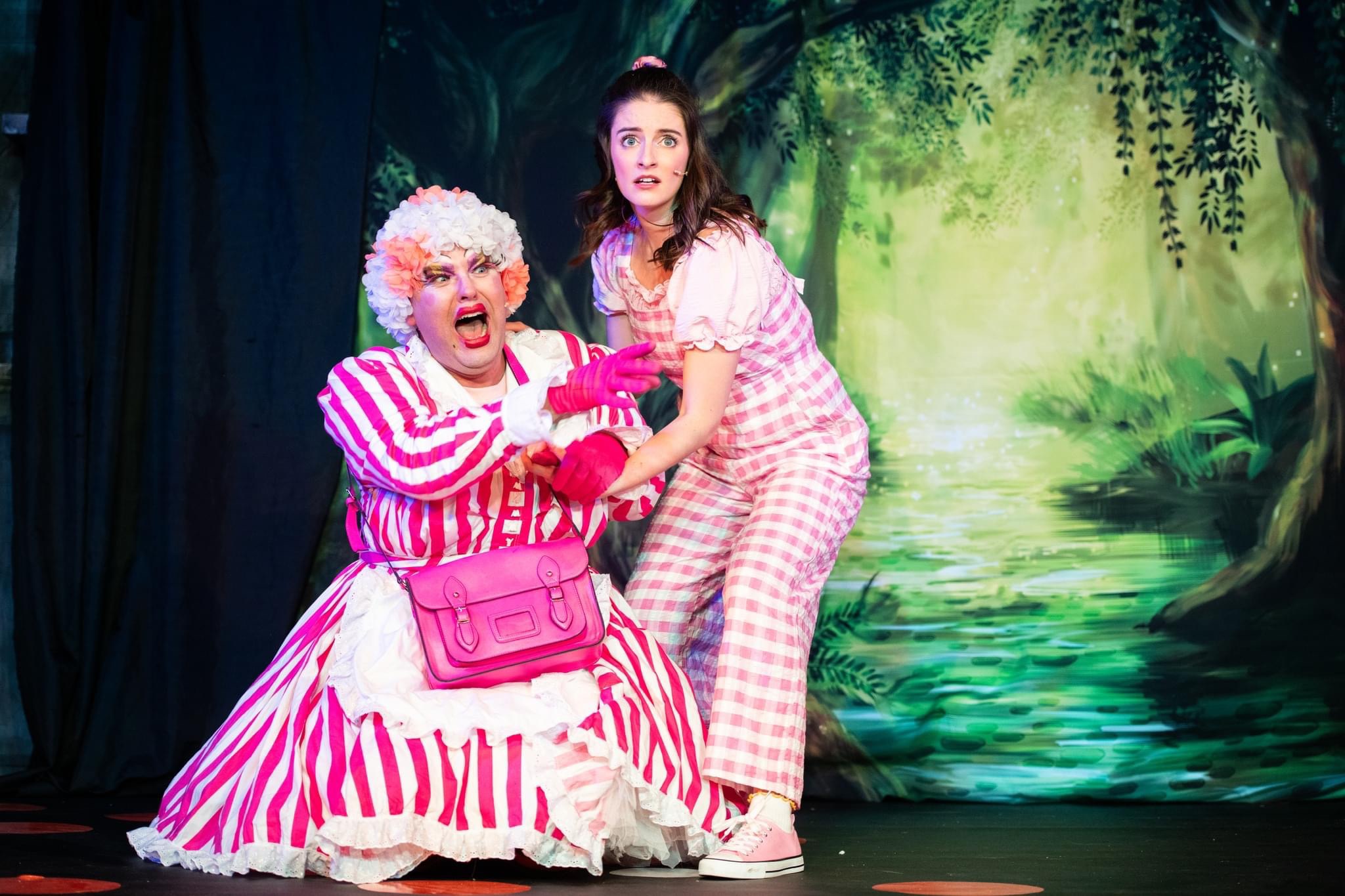 ⭐️⭐️⭐️⭐️
Summer has arrived in Glasgow which brings just two certainties – pelting rain and the arrival of the Òran Mór summer pantomime.
This year's trip to pantoland sees plucky Rachel Flynn as Jack – yes, this Jack is a girl – on an adventure to bake her family out of poverty.
This trip swaps the beanstalk for a bean pie; cue flatulence, a spooky trip to the haunted forest and a scurvy-ridden baddie (Richard Conlon) who brings the boo's to this boozy lunchtime treat.
As is so typical with Andy McGregor's side-splitting pantomimes, this heroine doesn't need a man to rescue her, no matter how hard Rebekah Lumsden's lusciously locked popstar tries.
Flynn might be well-tread on the pantomime scene in Scotland, playing mammoth theatres with all the glitz of Qdos' famous production value but she confirms she doesn't need any of that to shine – or deliver an applause-inducing splits.
As Jack's long-suffering mammy, Fraser Boyle's dame is a joy to behold. She's fierce, feisty and frisky… ensuring every man is on the end of their seat till the songsheet is sung.
Another seasoned pro on the panto scene, Boyle doesn't miss a beat – or an opportunity to derail the whole production, with hilarious consequences. His fast-thinking dame keeps the pace and energy sky-high in this tiny production.
David McKnight is surplus to requirements – and doesn't he know it. His mere presence is detested by his co-stars. Think Nigel Havers in the Palladium panto crossed with angry Glasgow women. He's a real comic delight.
Quite how all this madness is potted into an hour is anyone's guess. It's not big but it's bloody clever and the five-strong cast tick off all the squares on the panto bingo card. Oh, yes they do!
There really are few pleasures in life as great at stuffing your face with a scotch pie, washing it down with a cold pint and enjoying a trip to the pantomime six months before everyone else.