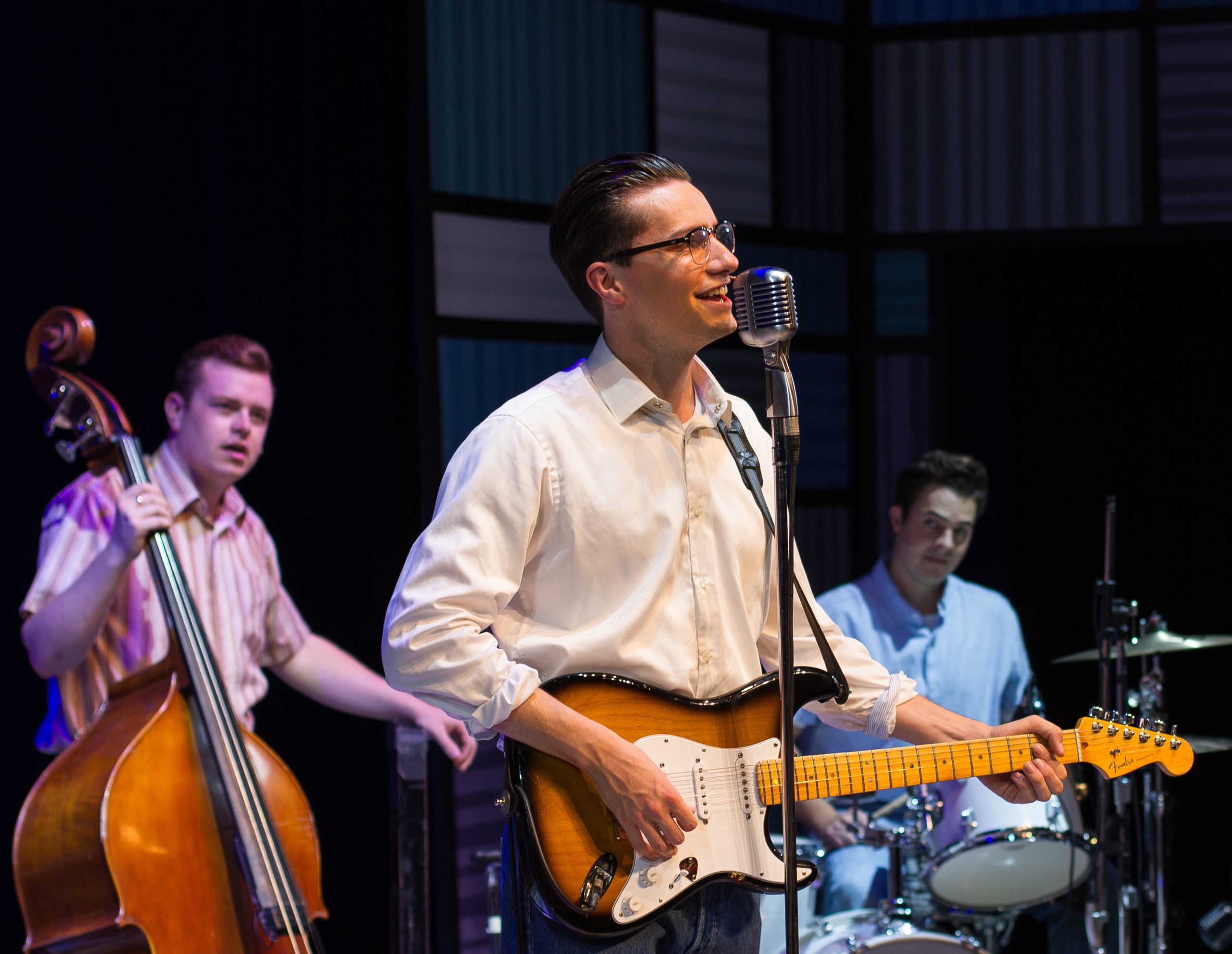 ⭐️⭐️⭐️⭐️⭐️
Scotland might be a-buzz this week as tickets for pop superstar Taylor Swift go on sale, but at Glasgow's King's Theatre this week it's another American sensation bringing audiences to their feet.
Buddy: The Buddy Holly Story puts the spotlight on the music that made the man in a high-energy extravaganza that is sure to have you dancing in the aisles as the curtain falls.
Following the meteoric rise of Buddy Holly, an unassuming glasses-donning singer determined to break free from his country background to pursue a life of rock and roll breaks the charts with his unique sound.
As Holly, A. J. Jenks merges a goofy likeability with a killer musical performance. From screaming guitar licks to tender ballads delivered with real guts, Jenks embodies the star impeccably.
The rapport between Holly and the Crickets is astounding. Not a beat is missed across the entire show, and Joe Butcher's sorcery with his double bass really is something to be seen to be believed.
Tragically, Holly had only 18 short months of recording before his untimely death. Buddy packs in nearly every one, culminating in a rocking final gig that really does raise the roof.
Whilst biographical, the focus in this production is firmly on the music. Even the most uninitiated in Holly's back catalogue will find something to entertain them.
From the humble beginnings in local radio studios, Buddy follows the rise right to the end, even turning Glasgow's King's Theatre into Harlem's Apollo Theatre in a heartbeat.
It's a fun night out with the soundtrack to a generation as it's base. It's impossible not to be taken by the irresistible charm of this musical, even if it's tinged with the bittersweet nature of Buddy's short time amongst us.
There's a reason this musical has been delighting audiences for 30 years. It's time you found out why…
Buddy: The Buddy Holly Story at King's Theatre, Glasgow until Saturday 15th July 2023, then touring