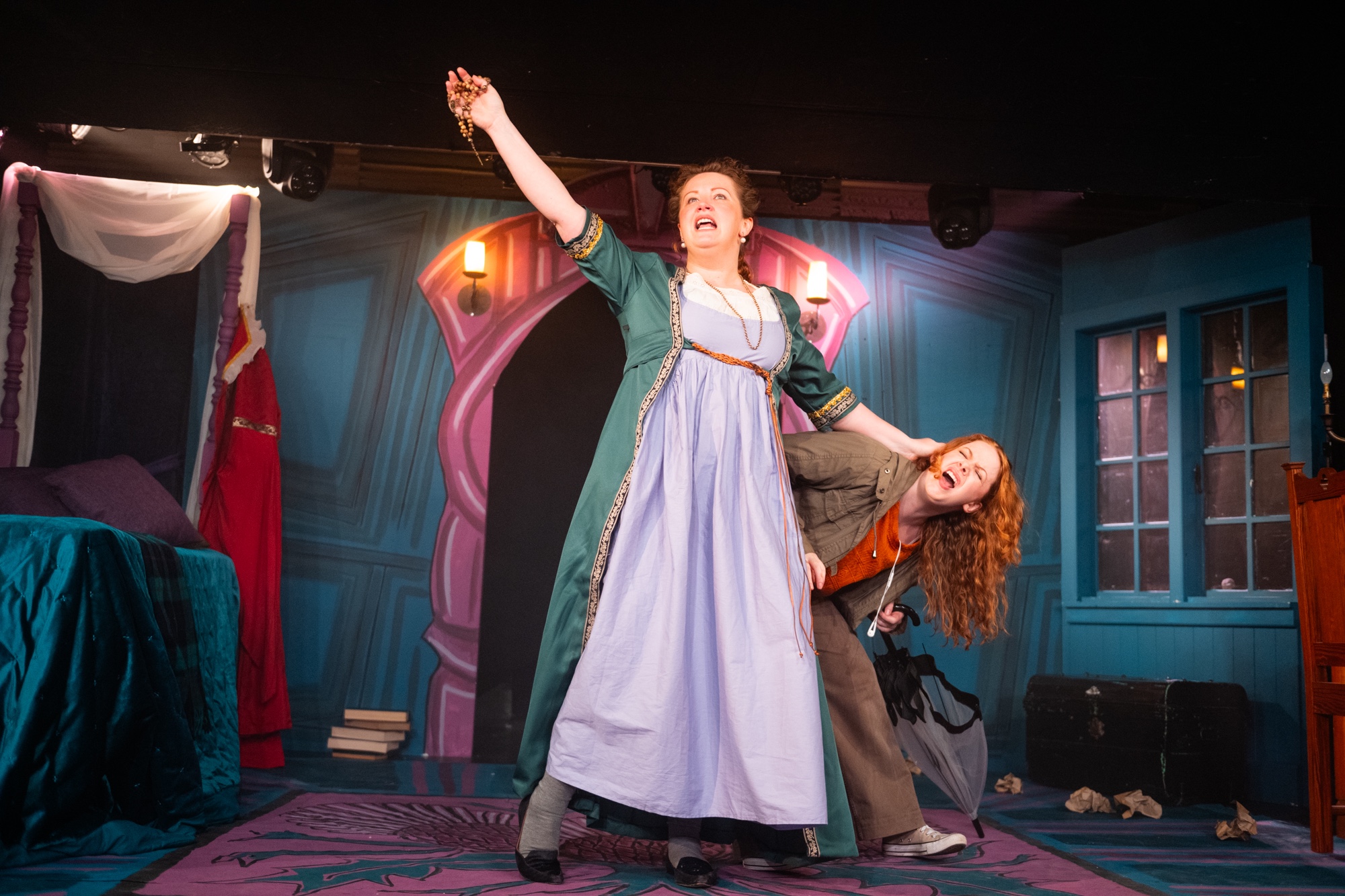 ⭐️⭐️⭐️⭐️
In 2023, you might think there's not much left to be written about Mary Queen of Scots.
For the final time of this Spring season, Oran Mor's wee stage transforms into a lonely bedchamber on the eve of Queen Mary's execution.
Rachel Flynn manages to carefully blend the supernatural with the outright hilarious in this dark comedy, which sees downtrodden millennial Beth (Fiona Wood) transported to the 1500s as she pricks her finger on a thistle in the grounds of Fotheringhay Castle.
Shake off the panto stereotype and think more Outlander meets Two Doors Down as this tiny cast of two deliver seriously good comedy amongst the absurdity of time travel.
Sally Reid's Mary is a hilariously bawdy monarch, who seems to hail more fae Falkirk than Linlithgow in this cracked-up tale. We meet her squatting over a chamber pot – a hint that this Queen might not be all 'heirs' and graces…
Reid's mischievous glint is all it takes to set the madness alight – and she never lets that childish devilment drop across the hour.
Fiona Wood's Beth might be far more planted in reality but quickly works up a relationship with the noble one. Her acerbic takedown of Royalty is enough to earn her a round of applause.
With unexpected twists and real heart, Keepin' the Heid is a glorious celebration of a woman who shaped Scotland – and the women she then inspired.
Far from the first play to be written about the famous Stewart, this modern telling really feels worthy of attention.
Its fresh new perspective on the stuffy old monarchy seems ever more pertinent today, as Scotland readies itself for the arrival of its new King and Queen next week.
Keepin' the Heid at Oran Mor, Glasgow until Saturday 1st July 2023, then touring to An Tobar and Mull Theatre