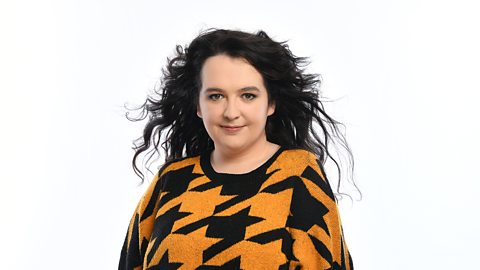 ⭐️⭐️⭐️⭐️
Ashley Storrie may be a relative newcomer to stand-up, but her wit and command of the audience are unmistakable.
In her one-hour set at Edinburgh's Counting House, she brings a fresh perspective to dating, crime and autism with a brand that is most definitely her own.
Surprisingly, the real impact is made when she reveals a defining moment in her life to those assembled, which only makes her audience appreciate her comedy even more.
Storrie is quick to get to know us. She is already on stage to greet the unsuspecting crowd, and the show begins from there. From the moment you step foot in the door of the Ballroom, sharp wit and tasteful jibes break the ice.
She wrangles a particularly disruptive group of revellers with a firm hand. Part scolding from your school teacher and part Gallus Alice, Storrie is able to disable a potentially show-ruining disruption without making the atmosphere awkward.
She talks openly about her struggle with anxiety and her autism, and how stand-up comedy has broken the social barrier that was previously in the way of her interaction with others.
Storrie tells the crowd that she spent the last 10 years in her bedroom speaking to no one, so her material is fresh and interesting from this reclusive perspective.
Of course, the apple doesn't fall far from the tree; Storrie's mother is well-known comedian Janey Godley, so Storrie's work often has a familiar tone – yet her show is all her own.
Storrie's comedy is perfect for those who have ever been the quiet, awkward teen in the room. Her welcoming personality means none of her material ever verges on the wrong side of mean.
It's incredible that she's only celebrating a short time on the comedy circuit. If Hysteria is anything to go by, she has many more years to come.
Ashley Storrie: Hysterical at Laughing Horse at the Counting House (Venue 170) 17:30 until 25 August