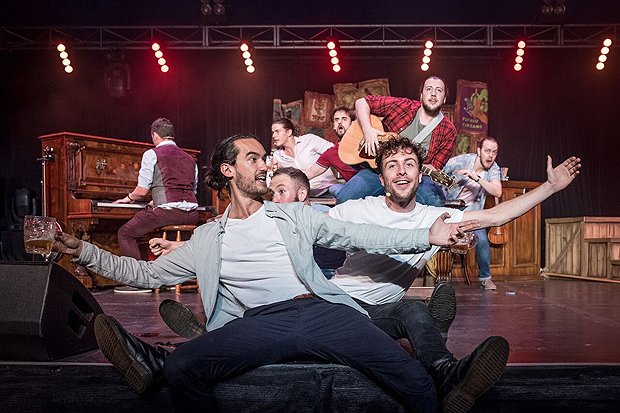 ⭐️⭐️⭐️⭐️
The showband era has been transformed from the bygone days of Big Tom and Declan Nerney in a marquee in Drumlish to the glitz of the modern day, which has seen the boom of acts like Nathan Carter, Derek Ryan and Lisa McHugh.
In a show that is clearly inspired by the success of these modern trendsetters, but marked by its own unique style, Choir of Man is an immersive vocal knees-up not to be missed.
Set in a generic – but attractive – local pub, it combines a concert performance with some cheeky banter and plenty of flowing beer.
The whole concept is pretty twee, and attempts to deepen the message with soliloquies to the health of the pub – and those in it – are superficial. However, the show is clearly about the music; the rest is all just a bit of fun.
The narrative outlined sets the tone for the evening, and the characters played by the nine-strong cast are larger-than-life.
The setlist is expansive and eclectic, including Fun's "Some Nights", John Farnham's "You're The Voice" and finishing with a rousing rendition of "The Parting Glass". It's cheese turned up to 11, and the audience loves it.
The assembled nine are undoubtedly talented; their command of the venue, never mind their voices, is a masterclass in immersive performance.
Audience members are wilfully hurled up on stage for a song dedication or a jig, and the atmosphere quickly heats up to a wild night at the local Inn.
The rapport of the Choir with their audience is what makes the event so appealing. Now on their third year at the Fringe, Choir of Man have a loyal following, as the sold-out crowd would testify to.
Their not-so-new but tried and tested format works an absolute treat. Choir of Man is one show worth adding to the Fringe schedule.
Combining beer and ballads has never seemed quite so appealing!
Choir of Man at Assembly Hall until 26 August (not 12th)