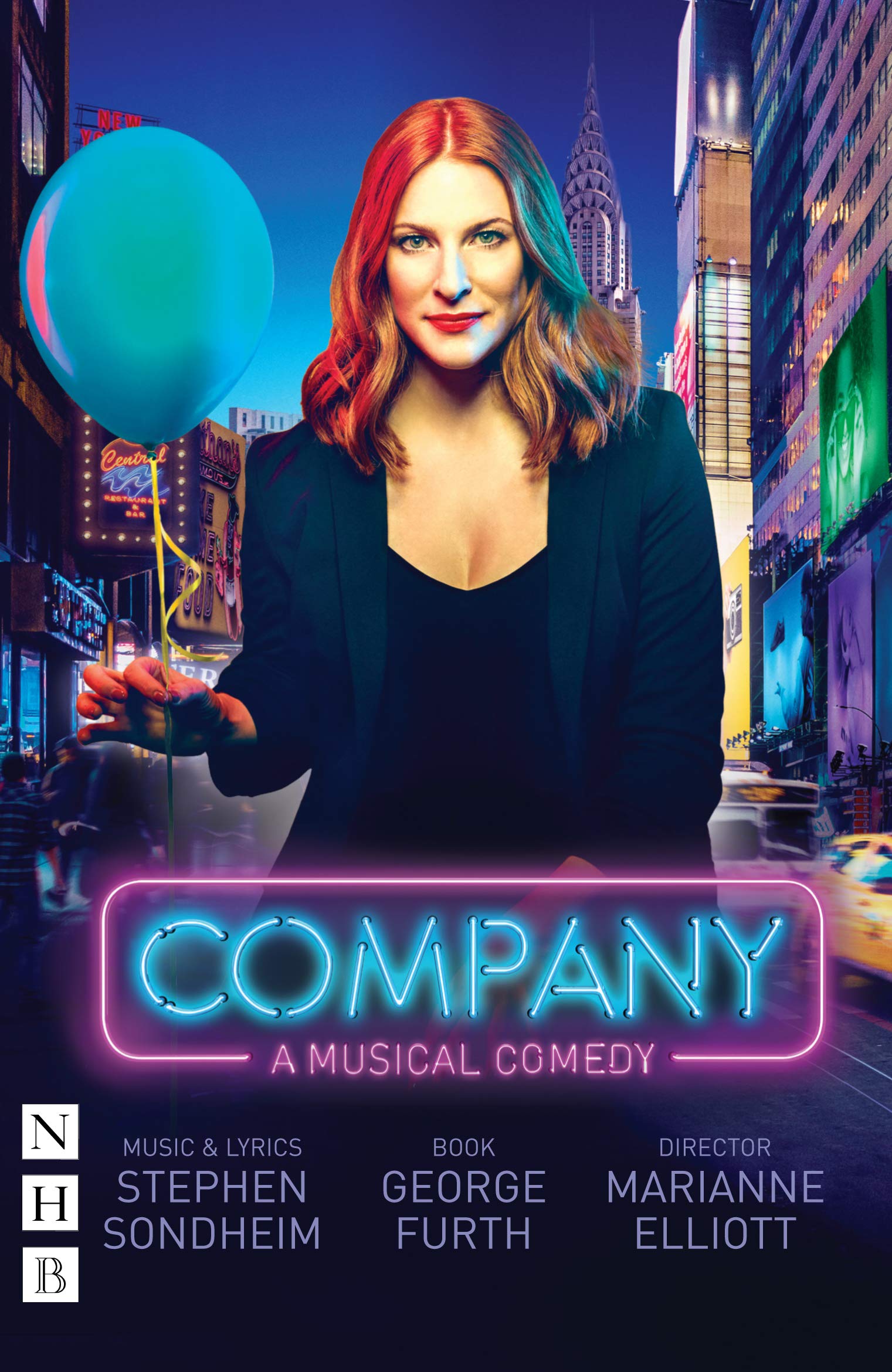 ⭐️⭐️⭐️⭐️⭐️
Stephen Sondheim's Company is almost 50 years old and has been reborn in an astounding production in London's West End.
Soon to close at the Gielgud Theatre, though with a likely Broadway transfer on the cards, those sad to see it leave London can now treasure the newly published script of Marianne Elliott's gender-swapped revival.
In this lauded reimagining (with several minor alterations by Sondheim), protagonist Bobby becomes Bobbie, and surrounding couples now include a gay pairing – Paul and Jamie, sourced from the original Paul and Amy.
At first glance, one might think these changes are pretty minimal, or just nodding to a modern audience. Instead, the playtext actually shows up the overwhelming perspective shift as a result of changing the protagonist's gender.
The play becomes immediately much more relevant as a piece of drama. Modern culture is obsessed with the ticking biological clocks of thirtysomething women. So many will have been poked and prodded for an answer as to when they'll finally settle down and get married.
Company handles all these issues in a way that makes anyone wonder why Bobbie was ever a Bobby in the first place. It's not just a refresh of the script, but a complete reimagination of the idea behind Bobbie as a character.
Where previous productions had been bogged down by a slightly self-obsessed, abrasive character in Bobby, Bobbie is altogether much easier to relate to and empathise with as an empowered, independent career woman.
Arguably the most pointed joy that comes from the gender change in this script is Joanne's acidic drawl "Ladies Who Lunch". The line "Here's to the ones who just watch, aren't they the best…" was originally intended to swipe at the middle-class gold-digging acquaintances of Joanne, played in the revival by Broadway legend Patti LuPone.
In this renewed setting for Bobbie, however, the song is altogether more striking, more direct – more of an attack on Bobbie. It's seething and comforting at the same time – a true testament to the writing of this magnificent piece.
With this inspired reframing, it's impressive how little of the Seventies script needed updating in order for the production to feel intensely relevant; the only significant alteration is "Another Hundred People" switching from an answering service to texting.
The gender swap also reframes supporting characters in interesting ways, whether creating new gags ("People will think I'm pregnant!" now comes from a man, Jamie), or a very different line reading ("Just because we can doesn't mean we should", again from Jamie, now refers to gay marriage).
It also subverts problematic sexist tropes, like making the ditzy air stewardess male and asking how we respond differently to that portrayal (though sacrificing one cracking joke; Bobbie muddles up "Randy" and "Andy" – telling us exactly where her mindset is – while in the original Bobby confuses "April" and "June").
There's more balance overall here in terms of the distribution of musical numbers, with both male and female characters questioning and doubting, longing for freedom as well as commitment – rather than the original tilting more towards men feeling trapped in marriage. Now, it's a universal human experience.
Another highlight of this new print copy is a superb introduction by David Benedict, Stephen Sondheim's biographer. It offers insight into the revisions made over the years to the script, including the removal of the word "fag" from one of the show's most recognisable jingles.
Covering the reasoning behind the gender change – and the process behind doing this – is utterly fascinating, and Benedict crafts this short piece beautifully.
As a complement to Elliott's unforgettable work, Company delights as a way to keep the memories of the show alive. Colour pictures of the production burst from its pages as much as the show's heart does.
For those who haven't seen the new production, the text stands alone as a razor-sharp piece of art – and a hugely significant musical renaissance.
As far as playtexts go, Company jumps off the page from the word go – carefully crafted and delicately compiled, to result in a magic mixture of New York grit and Broadway heart. It's a delight to read.
Company: The Complete Revised Book and Lyrics available here