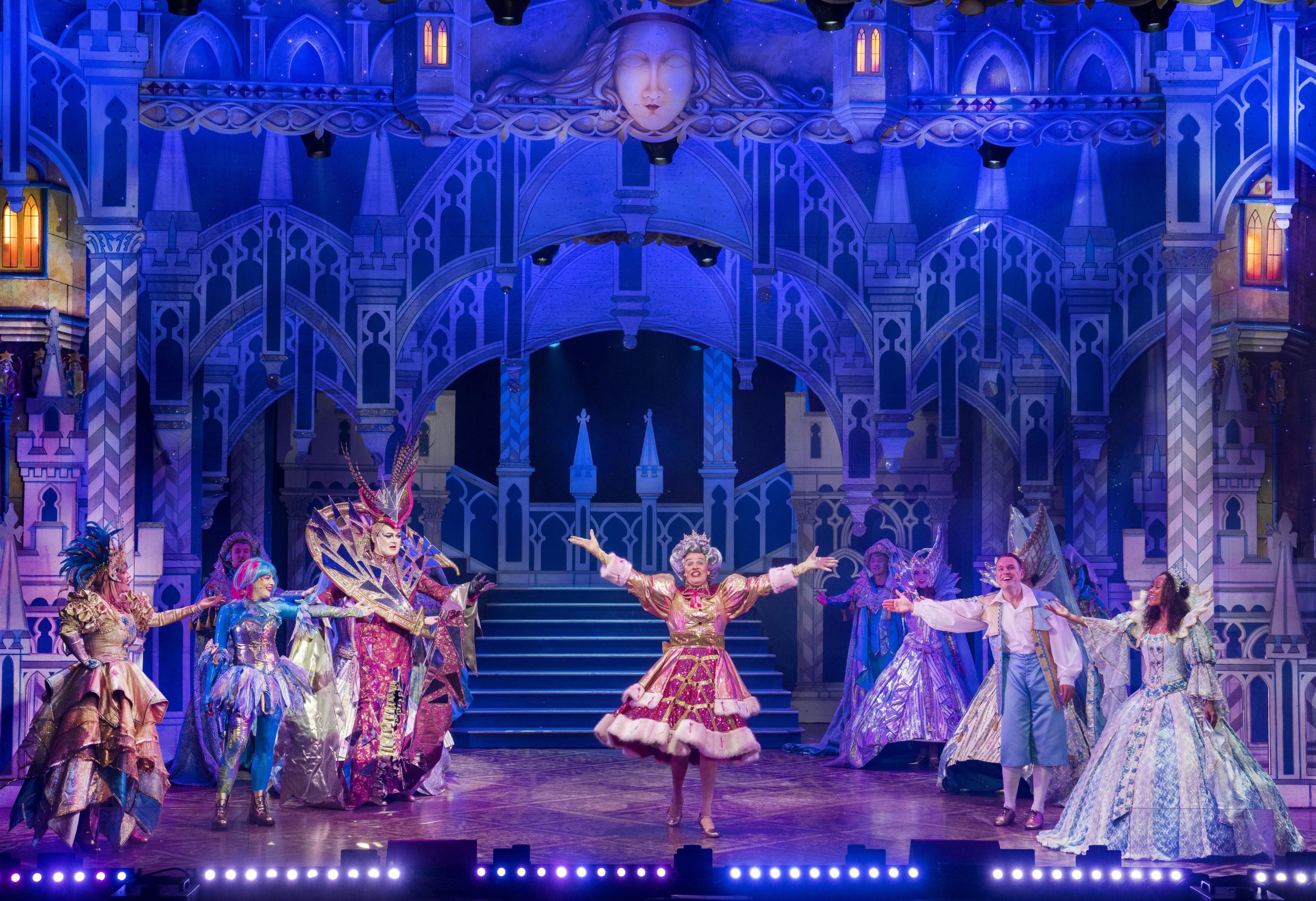 ⭐️⭐️⭐️⭐️⭐️
Two years since the curtain fell on pantomime at the King's Theatre in Edinburgh, throughout the land there will be laughter and tears as Panto returns with a renewed vigour.
The triumvirate of panto on the East Coast is one short this year, due to Andy Gray's tragic passing – but Andy is firmly at the heart of this show, both in spirit and in a moving tribute to the King of Panto in Edinburgh.
Princess Aurora's (Sia Dauda) getting ready to celebrate her birthday but evil Carabosse has a boo-inducing plan to kill her. When the Princesses best pal Muddles (Jordan Young) is taken captive, it's up to Queen May (Allan Stewart) to save the day – with a little help from the Good Fairy (Nicola Meehan).
But let's not get too stuck in the plot… Alan McHugh's script is rib -ticklingly funny but it's Stewart and Stott who tear it up with their own manically hilarious skits.
Anchoring the extravaganza is the incomparable Allan Stewart – a man every bit in his prime after 60 years in showbusiness. As Queen May, Stewart is warm and friendly face for the wee ones, but razor sharp with a joke for the adults.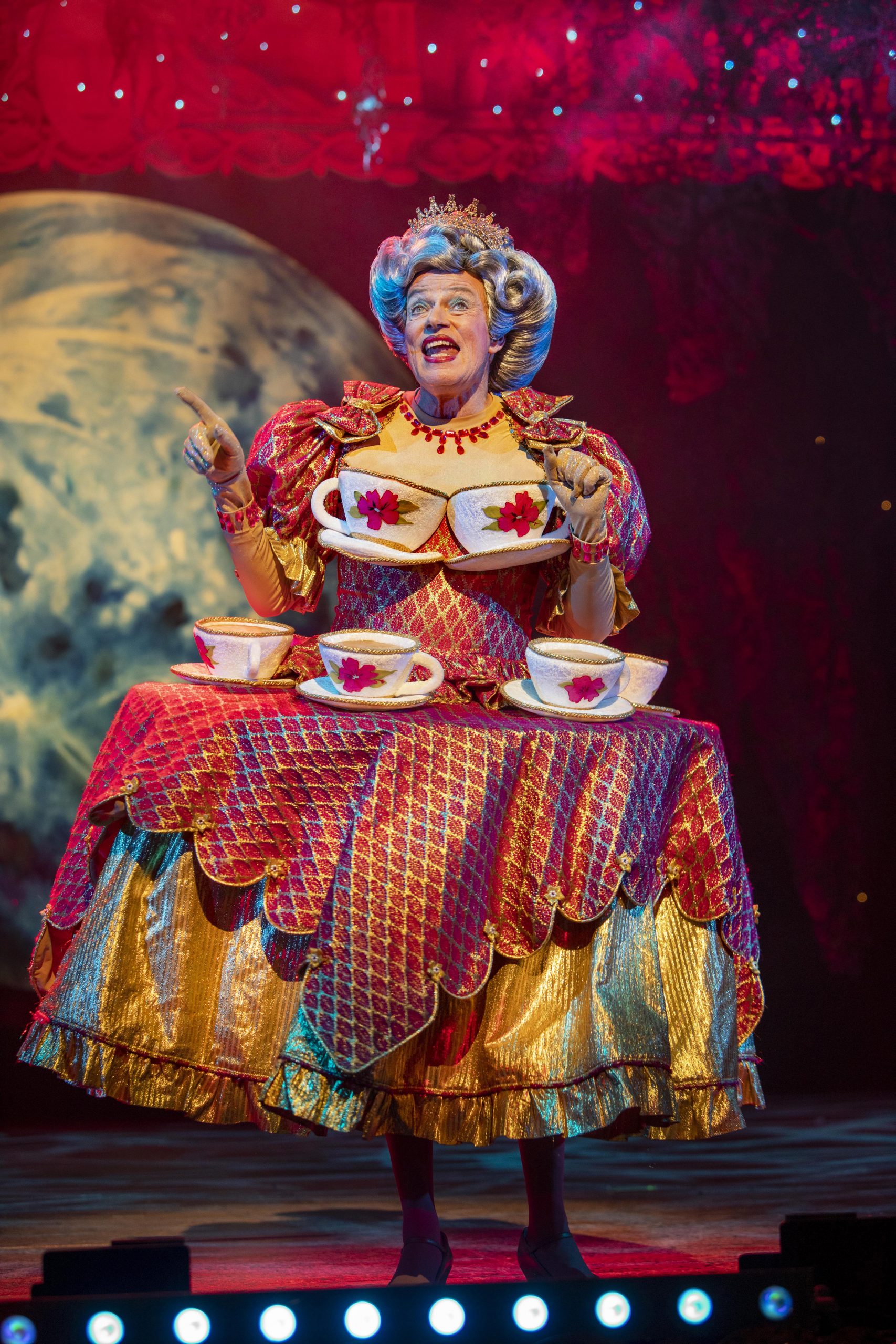 Opening with pop hit 'Dynamite', which Stewart's son penned the song for boyband BTS, he radiates joy from the second the spotlight hits and never lets up.
Playing May's evil twin Carabosse, Grant Stott is indeed (as his character says frequently) a Big Tidy.
The magnificent duo squeeze every last laugh from the audience – varying from giggles about farts to gasps at some of the most risqué jokes on the Panto circuit. It's a total riot – and ridiculously good fun.
Part of the thrill of watching the King's Panto, of course, is working out how close the cast is from utter pandemonium. Keeping the pace through organised chaos of this scale is no mean feat but it's done without breaking sweat.
Jordan Young returns to the King's, slotting in perfectly with the otherwise well established team. Young's daft Muddles is utterly charming – and it's refreshing to see the dafty getting a happily ever after too.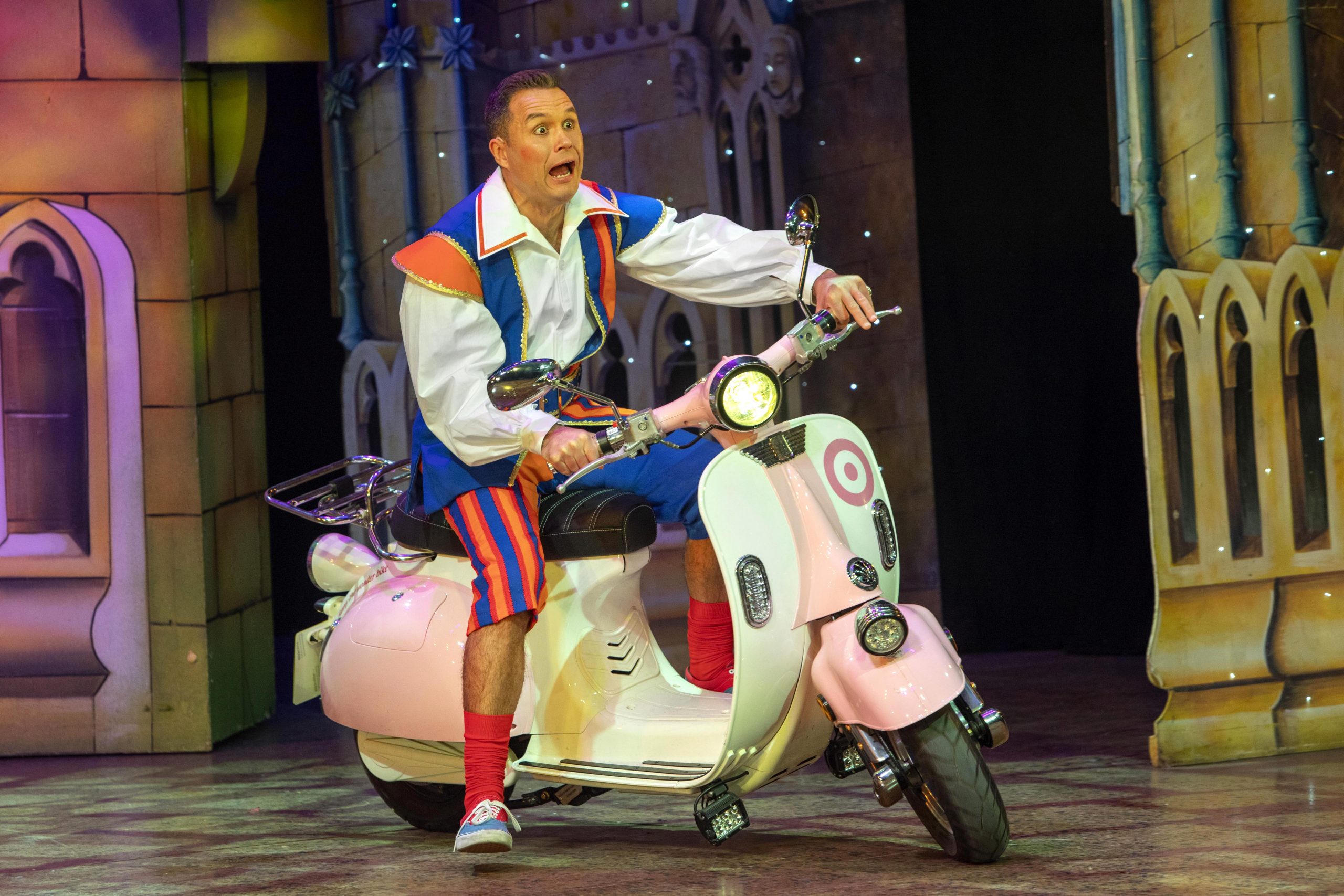 On this of all years, it can't be said how much Andy Gray is missed from the fun. But his very own flesh and blood, his daughter Clare, enjoys our cheers and applause as Narcissa – even though she's a baddie, we love her really.
Little ones should be warned not to risk a trip to the toilet before the interval – you just can't risk missing anything.
From shrinking humans to flying motorbikes, blink and you'll miss every fine detail that has been carefully polished to make this show a shining example to productions across the country.
Running at two hours, the King's has found the perfect balance of not being long enough to have the little ones fidgeting, while having its older audience begging for more.
Sleeping Beauty is rammed full of magic, music and mischief – it's guaranteed to leave everyone with a smile on their face and a spring in their step.
A word of warning though – after a night in Auchenreekie with the gang in Edinburgh, you'll spend the journey home planning your to go back…
Sleeping Beauty at King's Theatre. Edinburgh until 16th January 2022
Photo credit: Graham Clark