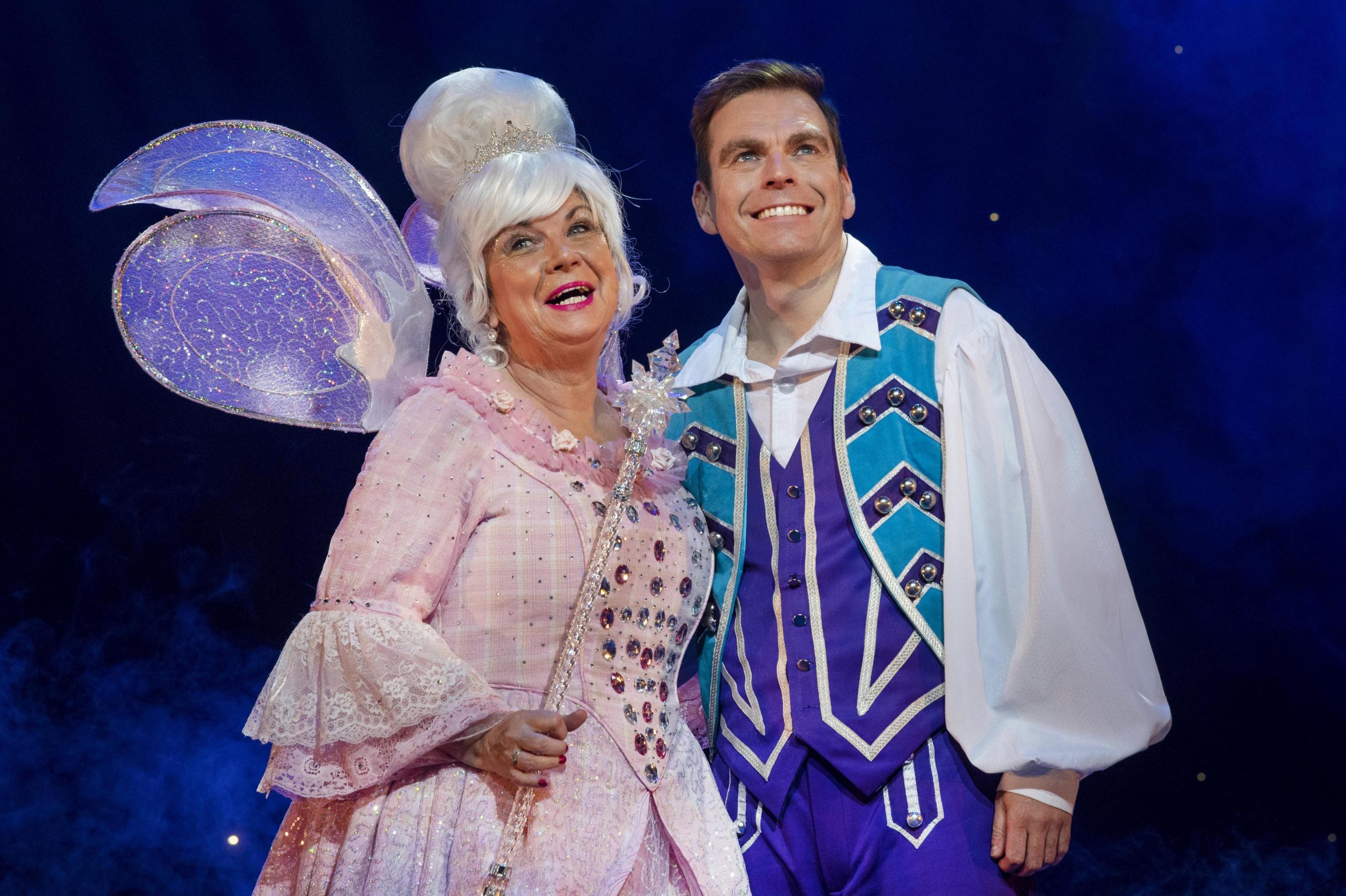 ⭐️⭐️⭐️⭐️
Christmas means tinsel, mince pies and pantomime. In Glasgow, after two years locked away, the King's sprinkles an industrial load of fairy dust this year to make us realise just how much missed we've missed live theatre.
All the familiar building blocks of Cinderella are there – a lonely young girl who spends her day doing chores, a handsome prince who will fall in love with her and a troupe dancing polar bears in the middle of Kelvingrove Park…?!
Alan McHugh's script – with additional material by Johnny Mac – tips the fairytale we know on its head, so best to forget about plot and focus on entertainment. After all, isn't that what panto's all about?!
Making his King's panto debut, Darren Brownlie shines as Dandini, with a razor sharp wit and cultural references that are bang on the money. A staple of Johnny McKnight's hilarious Tron pantos, it's great to see Brownlie thriving on a stage he was made to play.
This year also see audience favourite Johnny Mac finally realise his dream of playing Buttons on the King's Theatre stage. Laughs are there in spades, but Mac's Buttons might just surprise you – it's his sensitive side that really wins our hearts.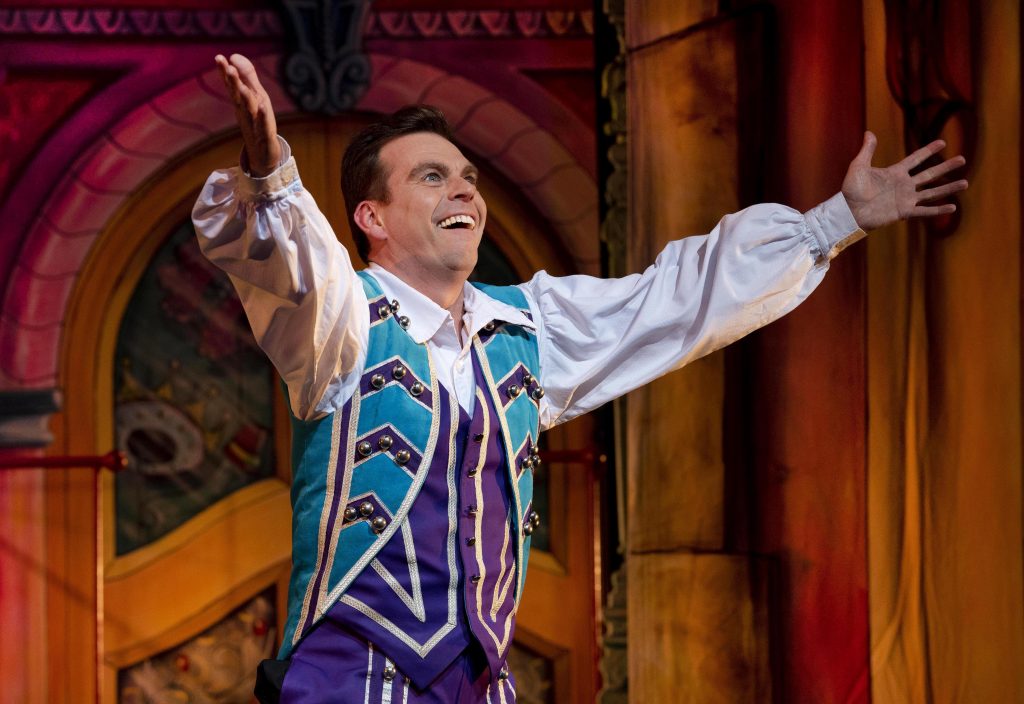 His relentless ability to inject energy on stage is astounding to watch. He effortlessly keeps the whole thing moving through some less pacy scenes in Act I. In laying on the pathos thick, every 'Aww' is hard fought for and deservedly won in a performance that firmly secures his place as King's panto royalty.
And what would a panto be without a fairy godmother, to wave their wand and give us a song. But that's not all – Elaine C Smith proves that a fairy can be so much more.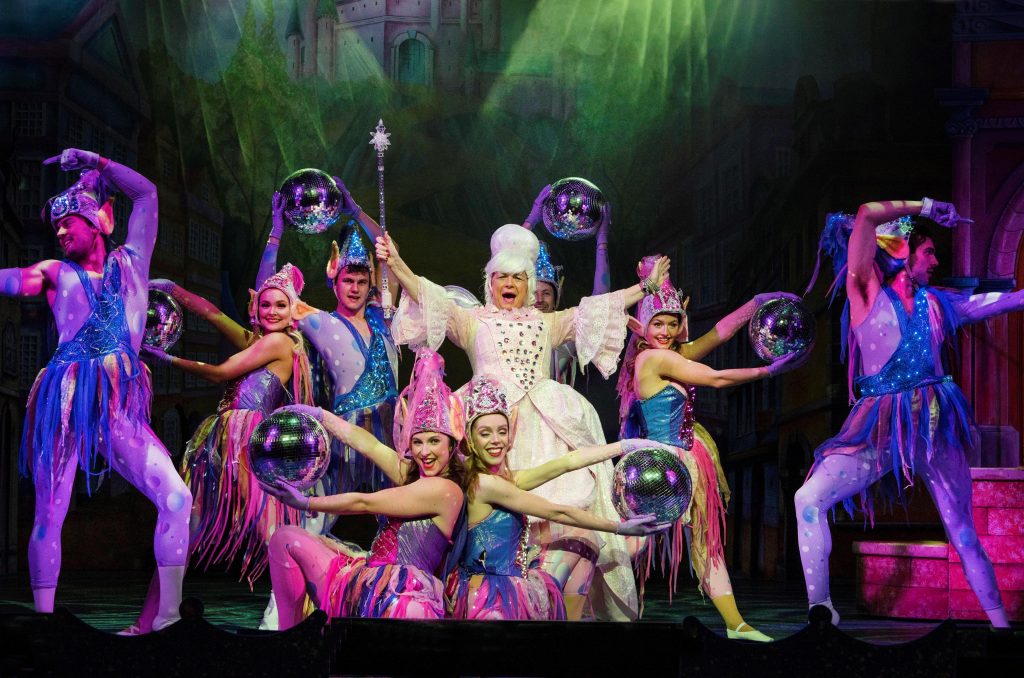 Smith's presence was sorely missed for the years she ruled the land in Aberdeen, but the reception to her spaceship entrance (yes, really!) from her fellow Glaswegians tells you exactly how much they're glad to have her back.
Evil stepsisters Clatty Patty (Angela Darcy) and Hairy Mary (Joanne McGuinness) are a delight – synchronised to perfection. We only wish they were a bit meaner – because the only thing better than cheering on our pals is flex our 'Boo' muscles and shouting down the baddies!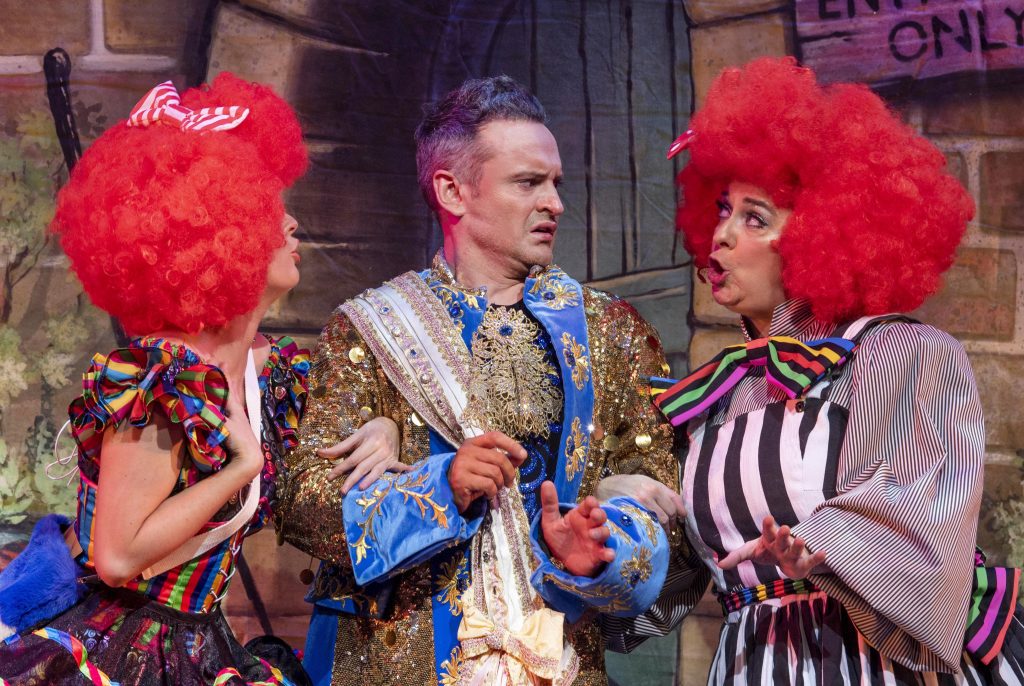 The King's has always had Glasgow – and Scotland – firmly at its heart. Previous years have seen hoedowns in Dunoon; this year stretches from a Slosh-filled dance competition to walking home from the Prince's Ball with a fish supper and an Irn Bru. Make no mistake, Cinderella is firmly rooted in the city that it calls home.
With dazzling sets by Ian Westbrook, speciality costumes by Mike Coltman and jaw-dropping effects by The Twins FX, the joy is really in watching all these elements come together.
It might not be the most naturally flowing panto of all time, but it's entertainment cranked up full pelt. If you're not up boogieing by the end, best get a doctor to check you're still alive….
Cinderella at King's Theatre, Glasgow until Sunday 2nd January 2022