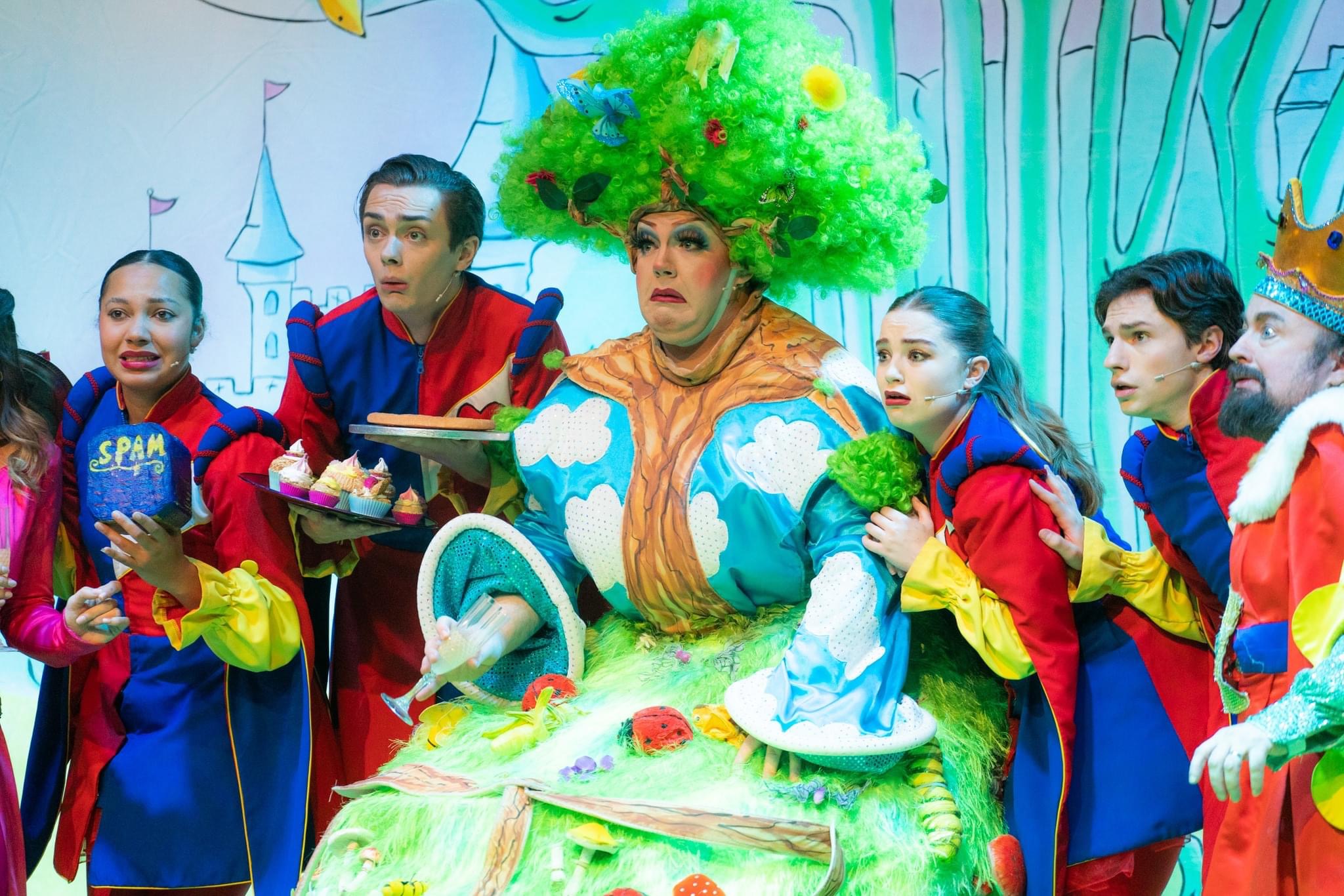 ⭐️⭐️⭐️⭐️
Sprinkling festive sparkle over Falkirk this festive season, Sleeping Beauty is the magical tale that washes away those winter blues.
The production follows the traditional panto-take on the fairytale, with a few Falkirk twists along the way.
Cast illness shines the spotlight on two of the four-strong dancers – Ellis Rae stepping up to the role of daftie Muddles and Jennifer Darby as Prince Valiant, a rare return to a female principal boy in Scotland.
Rae's foray into panto is a baptism of fire on his professional debut – taking on the lead comic is no mean feat for a newbie – but he rises to the ocassion ably.
Craig Glover's Nanny Knot is a warm dame that is pitch perfect. Stirring up the perfect amount of chaos without forgetting about the storyline completely, Glover's Dame keeps panto tradition alive but also isn't afraid to make their own mark on the art form.
Falkirk favourite Barbara Bryceland delivers her typically majestical fairy Azurial with gusto. She's got a brilliant voice and has honed a strong rapport with the locals over the years. It's just a pity we don't hear more from her!
The whole production is well paced and looks brilliant. It's a magical adventure full of song and sparkles.
If this is indeed the final year of pantomime in Falkirk – which would be a crying shame with such a talented bunch doing such a great job – then this production celebrates all that the Falkirk panto had to bring over the years.
Sleeping Beauty at FTH Falkirk Theatre until Friday 30th December 2022