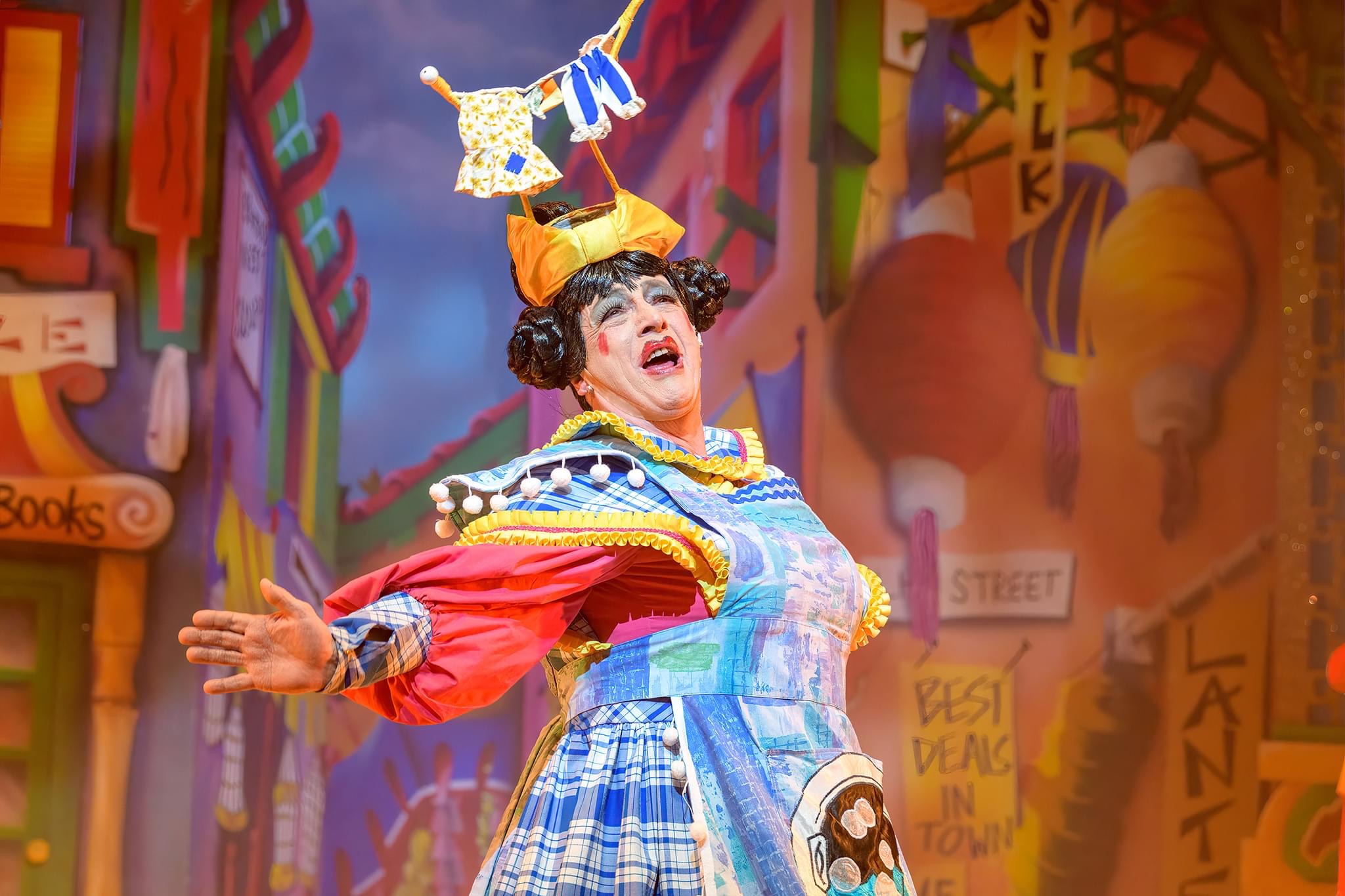 ⭐️⭐️⭐️⭐️
This festive season, if you're granted three wishes then make sure seeing the Beacon panto is one of them.
This magical retelling of Aladdin keeps all the heart of the original story with a Greenock twist. It's a fabulous fairytale adventure that will leave you feeling more sparkly than the smalls in Twankey's laundry.
As the aforementioned Widow Twankey, Jimmy Chisholm is the perfect mix of side-splitting joker, manic manhunter and chief orchestrator of chaos.
Chisholm's dame has to be experienced to be truly appreciated. This super-physical Twankey skips, bounds and grinds around the magical Beacon set – never without a trusty throat lozenge – exuding energy that others who qualify a bus pass would envy.
Lee Samuel's Wishee Washee is perfectly paired with Chisholm. His glakit dafty gives the wee ones plenty to laugh about as well as injecting that much-needed pathos through the tale.
Alan McHugh's script beefs up the oft-forgotten principal girl, bringing this Princess Jasmine (Shannon Swan) firmly into the 21st century.
The evil Abanazer (Mark Cox) tries his best to foil Aladdin's (James Dawoud) plans, but his Still Game co star Jane McCarry's magical spirits make sure that good wins in the end.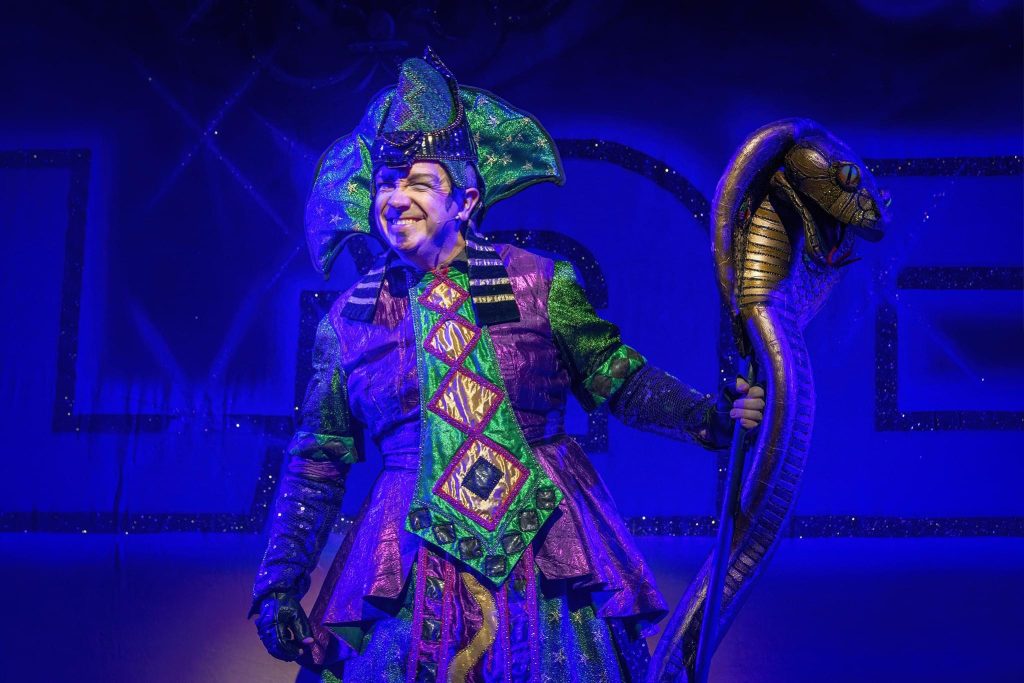 This dynamic tale is firmly rooted in the community of Inverclyde and really embraces the town it plays to.
It's unique take on the magic carpet ride is just one example of how this wee theatre on the banks of the Clyde continues to punch above its weight.
The musical numbers are brash and brilliant, the costumes are eye-popping and the whole show is bursting with energy.
Aladdin at Beacon Arts Centre, Greenock until Sunday 31st December 2022
Photo Credit: Christopher Bowen