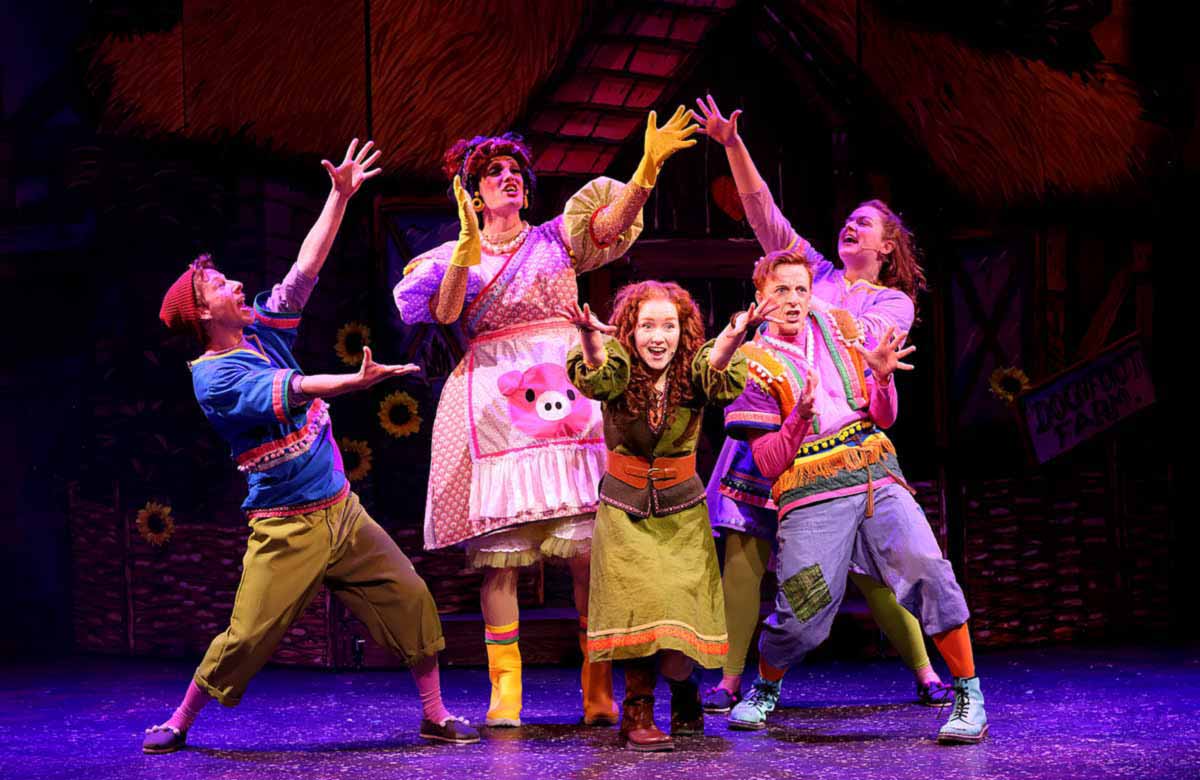 ⭐️⭐⭐⭐️️️
For the first pantomime back on stage in two years, a completely new story that nobody has ever heard of is a big risk – but Ayr Gaiety is no stranger to taking risks.
The brainchild of Ken Alexander and Fraser Boyle, Jamie and the Unicorn has all the recognisable traditions of pantomime – which it keeps sacred – and a bang-up-to-date story set in the very community it plays to.
Kirsty Findlay's Jamie is a self-assured lassie that doesn't take any mince – she's a refreshing heroine who, after spotting a Unicorn in the Alloway forest, becomes the talk of the town – and the target for evil Gowdie Banadook (Ali Cleland), on the hunt for a unicorn horn.
Cleland's baddie is riotously enjoyable to watch – and she squeezes everything she can from her audience. She's no stranger to the pantosphere and it's great to see this Ayrshire lassie ripping into her home patch with such gusto.
To keep with panto tradition, we also need a dafty and a Dame – step forward, Daft Duncan (Gavin Jon Wright`) and Dame Jinty (Chris Forbes). Forbes' dame is a real gas – sometimes literally, and brings a warmth to the show that balances the whole production well.
Gavin Jon Wright is the Joe Wicks workout coach of chuckle muscles. Alongside his wee pig Snorty Breeks, played ably by his right hand, he's a firm favourite, especially with the wee ones.
A thigh-slapping send-up of the panto prince comes from Andrew Keay – he's not afraid to laugh at himself and it's just as well. This big softie might not be any use in slaying ghosties and ghoulies but he comes along for the fun anyway.
The production not only strays from the usual confines of a handful of key titles that panto typically have to choose from – it also plays with the confines of time, opting for a single Act 90 minute show rather than the typical two Acts.
This definitely helps keep the show running at pace, but might be a consideration for wee ones with wee bladders.
The Arran Fairy (Kirsty Malone) is the one responsible for the magic of the panto, and what would a panto be without a sprinkle of magic? She aids a spectacular bit of panto magic that is sure to evoke the child within us all.
It's a bold choice to stray so far from what an audience might expect when booking a pantomime, but the Gaiety team have done a stellar job at redefining the genre with a magical show.
Jamie and the Unicorn at The Gaiety, Ayr until Friday 24th December 2021