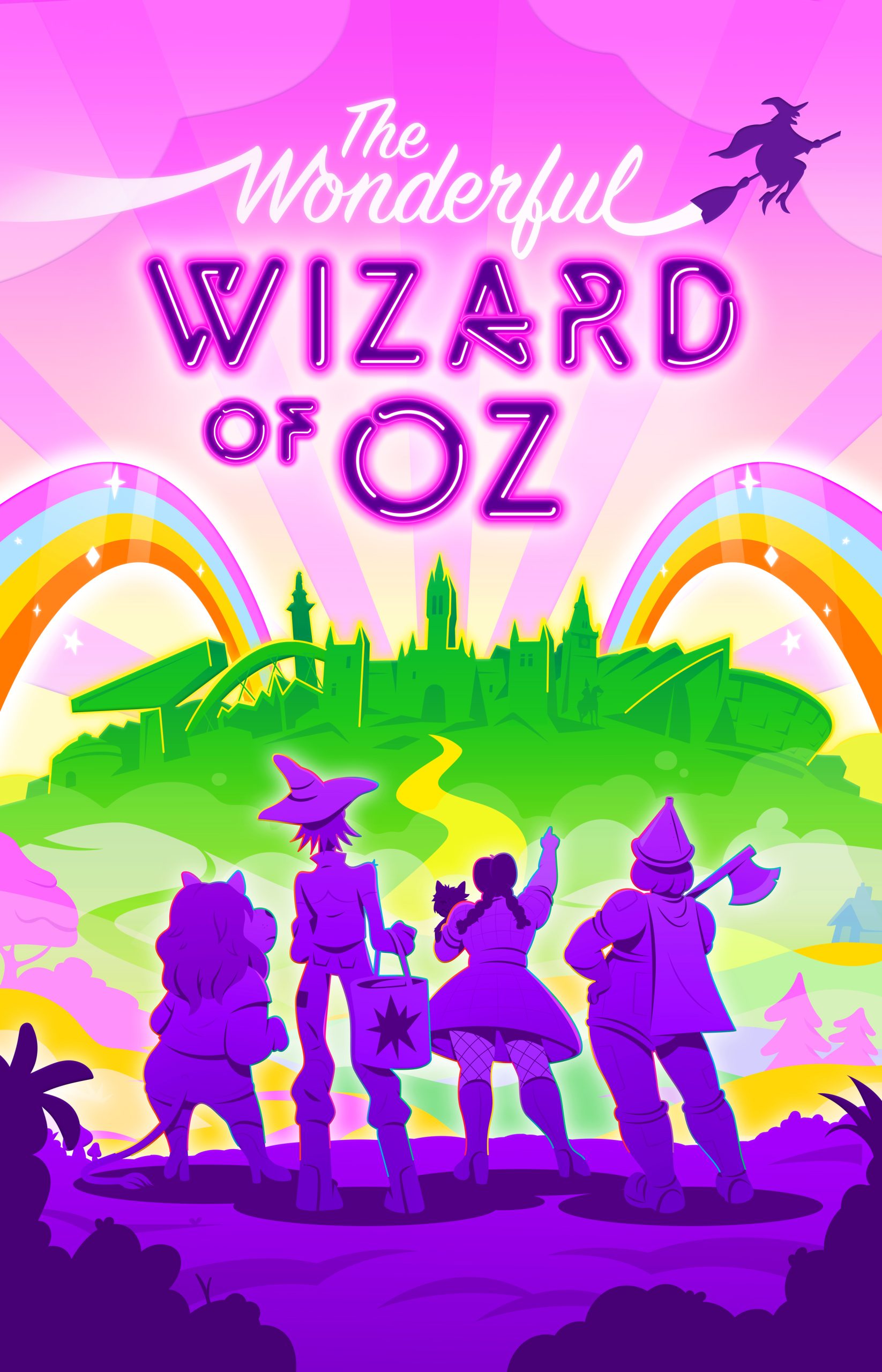 ⭐️⭐️⭐️⭐️
After a pandemic-induced hiatus leaving the Tron stage pantoless for three years, Johnny McKnight returns triumphant with a madcap journey down the yellow brick road that is the perfect tonic for these uncertain times.
McKnight dons Dorothy's iconic dress and red slippers as Dorothy Blowna-Gale, who must journey to see the Wizard of Oz to get back to her home town of Tronsas.
Finding a lion, a scarecrow and a tin woman along the way, Dorothy's journey is closely followed by the evil Wicked Witch – intent on 'deeding' wee Dorothy in a series of gruesome ways.
McKnight's script is bursting at the seams with cultural observations and political barbs. Jibes are made at just about every rival theatre and reality TV star with razor-sharp delivery. It's fair to say this panto hasn't lost its bite.
Any running time will only ever be a guide when McKnight is at the helm – with anarchic visits to meet his audience, for a sweetie run or a quick snog, absolutely mandatory.
This kind of riotous fun has resulted in the Tron panto's cult fandom. It's become a rite of passage; a show that truly reflects those it plays to. It's an inclusive madhouse that, once visited, will guarantee your custom year after year.
Of course, what panto dame would be complete without a show-stopping costume – and by the time the curtain falls, McKnight's gusset is suitably aired in a hilarious series of material that leaves little to the imagination.
While this is clearly McKnight's show, its success is in no way down to him alone.
Every panto needs a baddie and Katie Barnett's deliciously cackly Wicked Witch of the West is just perfect. Wringing out the humour in every line with an eye twitch or inflection, it's hard to boo someone we can't help but love!
Tron stalwart Julie Wilson Nimmo anchors a chaotically funny improv section during the shout-outs and gangly Tyler Collins must be biologically part scarecrow, such is his comical bendiness.
Expect the unexpected in this riotous retelling of a tale you think you know. With real heart at its core, you'll leave with a fuzzy warmth that will keep a spring in your step till Hogmanay!
The Wonderful Wizard of Oz at the Tron Theatre, Glasgow until Sunday 8th January 2023