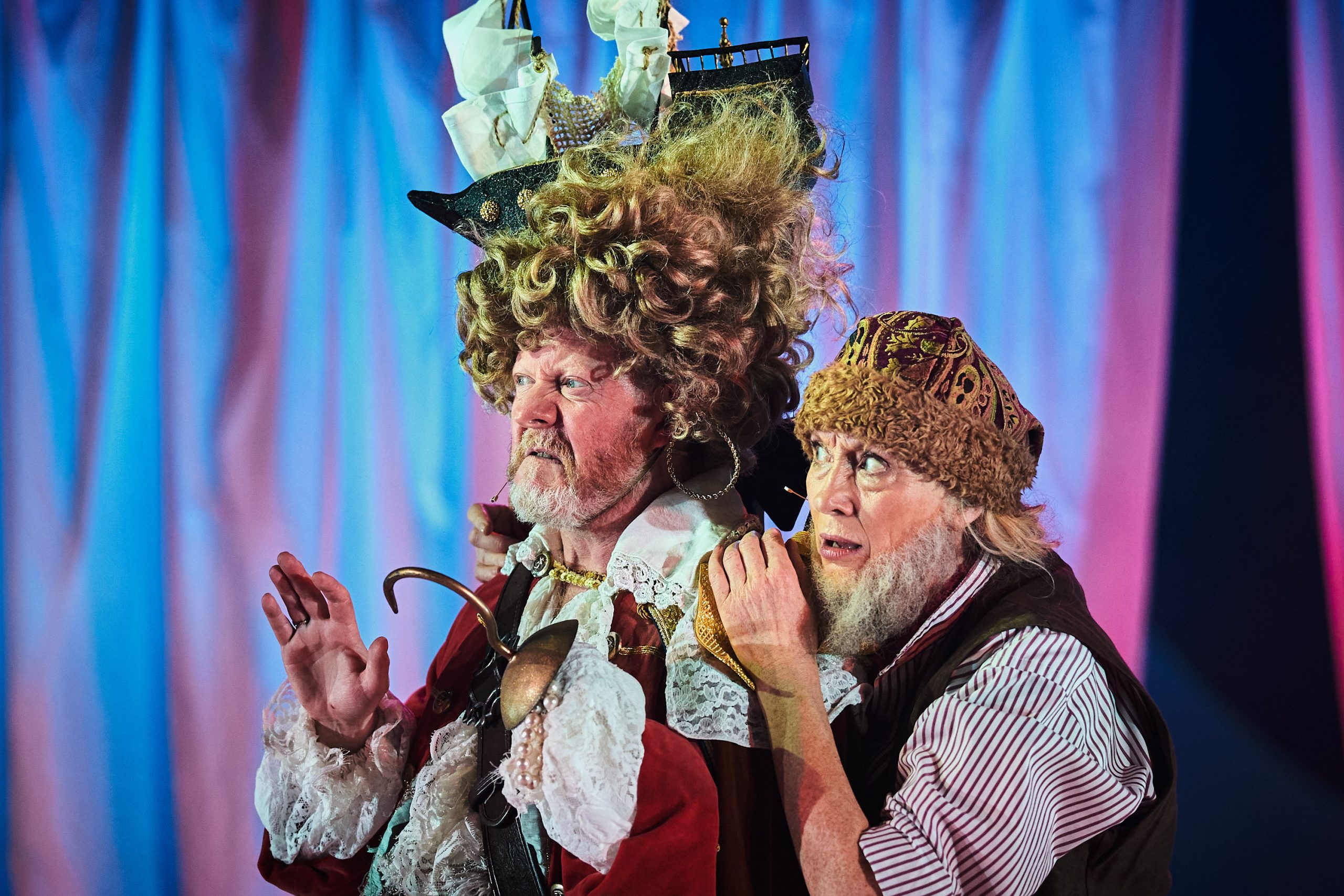 ⭐️⭐️⭐️⭐️
Bringing the magic of J.M. Barrie's story to life in this exciting new adaptation for Pitlochry Festival Theatre, this festive offering is a real gift for Perthshire this Christmas.
Staging Barrie's classic story just 40 miles from his birthplace of Kirriemuir, this production injects a healthy dose of humour into an otherwise shadowy retelling of the adventures in Neverland.
Whisked off into the night sky by Peter Pan onto the magical world of Neverland, where kids never grow up, siblings Wendy, Michael and John quickly realise a world without grown ups isn't all it's cracked up to be.
Self-assured Wendy (Fiona Wood) doesn't suffer fools. She isn't even afraid to tell the often bullish Pan (Robbie Scott) a few home truths.
Pan's fairy pal Tinkerbell (Patricia Panther) is a twinkly ball of energy, always catching the eye with larger-than-life expressions.
Anchoring the piece are the perfectly paired Colin McCredie and Deirdre Davis – playing the Darling's parents and coupling up as Hook and Smee respectively too.
Davis brings a warm depth to the production as Mrs Darling and McCredie's delightfully dastardly Hook lives up to his resplendent costume.
Bursting from the tabs to steal the show is the man of a thousand characters Delme Thomas, who could likely perform the whole piece himself.
His hilarious characters bring the whole piece to another level, milking the laughs with physical comedy and brilliant accents to boot.
Paired with Euan Bennet, the pair are a comedic match made in heaven. They keep the laughter going from the get-go.
The whole cast utilise Pitlochry's vast auditorium, engaging with the audience from every corner of Anna Orton's minimalist set.
While initial flying scenes are a little underwhelming with a clunky clip-on system to work around, later sequences use Simon Wilkinson's lighting to really add that bit of extra magic – and even hide a bit of mystery.
The event is complete with Robert Hiley's atmospheric music. The Gaelic chant is a particularly beautiful addition, really giving Barrie's story a sense of place.
Chambers' adaptation doesn't shy away from the darker side of Barrie's tale which might be a bit full on for the youngest kids.
But the production overall has a deep moral message and finishes with a festive flourish to leave you glowing through the season.
Peter Pan and Wendy at Pitlochry Festival Theatre until 23rd December 2022