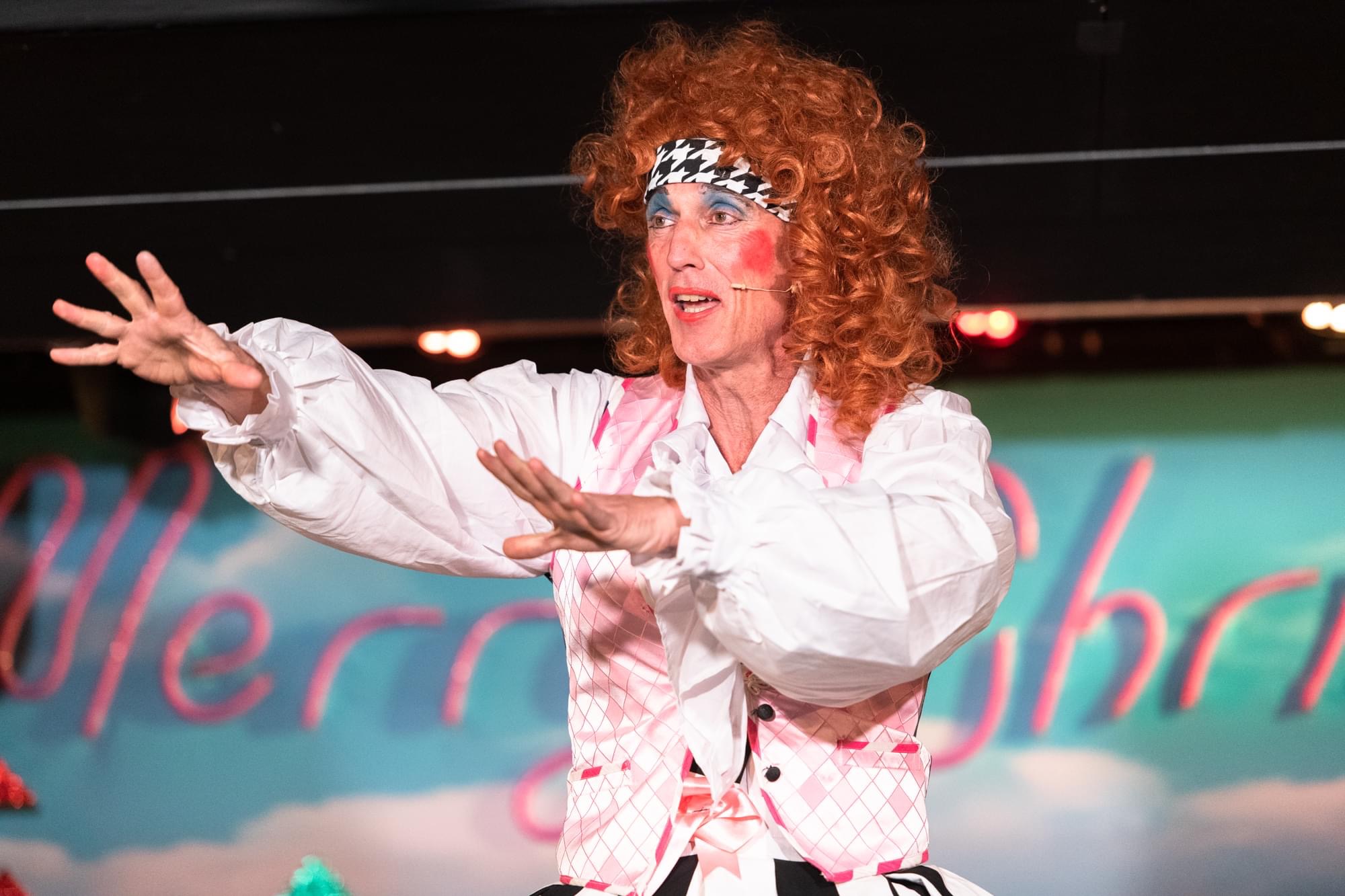 ⭐️⭐️⭐️⭐️⭐️
Is there a better way to enjoy an hour of pure panto joy than with a hot pie and a cold pint? We definitely don't think so.
This year's riotous tale – Rab Hood and the Sheriff of Shettleston – spins the fairytale with the unmistakable humour of Glasgow.
Morag Fullerton's snappy script rattles along with gusto, ably performed by the tiny cast of five.
Keeping all the traditional panto elements in this potted piece of theatre is no mean feat, but year after year the Òran Mór team top their previous offering.
Leading the charge is thigh-slapping John Kielty as the bold Rab, son of the hilarious lanky Dame Beanie McHood ably played by George Drennan.
Drennan's fast-thinking Dame doesn't miss a beat. His rapport with the audience rivals the quick quips he has with his fellow cast.
While a twinkle in Drennan's eye means guaranteed laughter for the audience, you best hope it doesn't land on you!
With music by the aforementioned Kielty, both Hannah Howie as the eye-batting Maid Marion (fae Maryhill) and the evil Sir Percy of Shettleston (Claire Waugh) impress with their stunning vocals.
The five is completed by the immeasurably talented Craig McLean, taking on more roles than pints pulled for the assembled crowd.
There's no hold barred on this 60 minute whirlwind of belly laughs, political barbs and profanity.
It's a no-frills riot that packs in local humour and surprisingly well-built characters for an hour-long take on a genre known for its two-dimensional women.
Not many pantos take Boo-ze so literally. It's a Glasgow institution that simply can't be missed.
Rab Hood and the Sheriff of Shettleston at Oran Mor, Glasgow until Saturday 31st December
Tickets £20