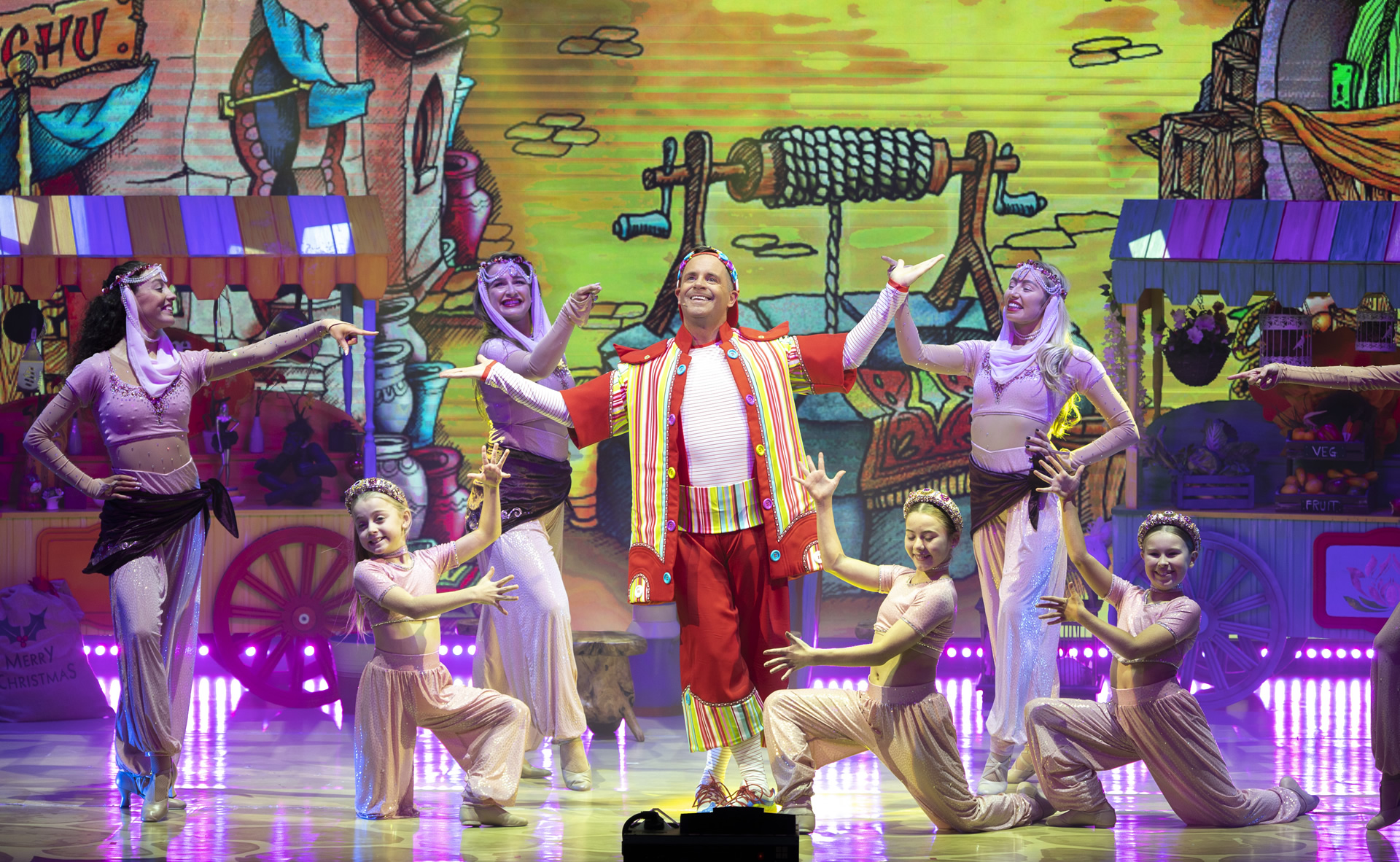 ⭐️⭐️⭐️⭐️
In a final flourish after an incredible 45 years, Iain Gordon's inimitable Pavilion pantomime goes out with a bang in this homage to the great tradition at Scotland's Theatre of Variety.
The digital programme references the unique nature of the Pavilion pantomime. It's not the pre-packaged fare of huge production companies; this home-grown organised chaos has something for all the family and must be Glasgow's best value panto for your money.
Nicola Park's Widow Twanky doesn't conform to the usual Dame – that wouldn't be a Pavilion panto – but is a firm favourite with the Glasgow crowd. Orchestrating a side-splitting laundry scene, Park brings the patter to the chaotic rabble that makes this show so unique.
Liam Dolan's Wishee Washee brings laughs by the barrel load while keeping the show ticking over.
The slapstick polis – Stephen Purdon and Grado – are a pair of loveable dafties that play brilliantly against Jack Jester's evil Abanazer.
Iain Gordon's script puts its own spin on the classic story but does stay focussed on the plot. It's a more succinct fare than usual that delivers both fun and the magical love story that audiences want to see.
Like always, this year's Pavilion panto doesn't hold back on the flashes, bangs and technical wizardry that wow the thousands who come along to see it. It's a full-on assault on the senses that gives real bang for your buck this festive season.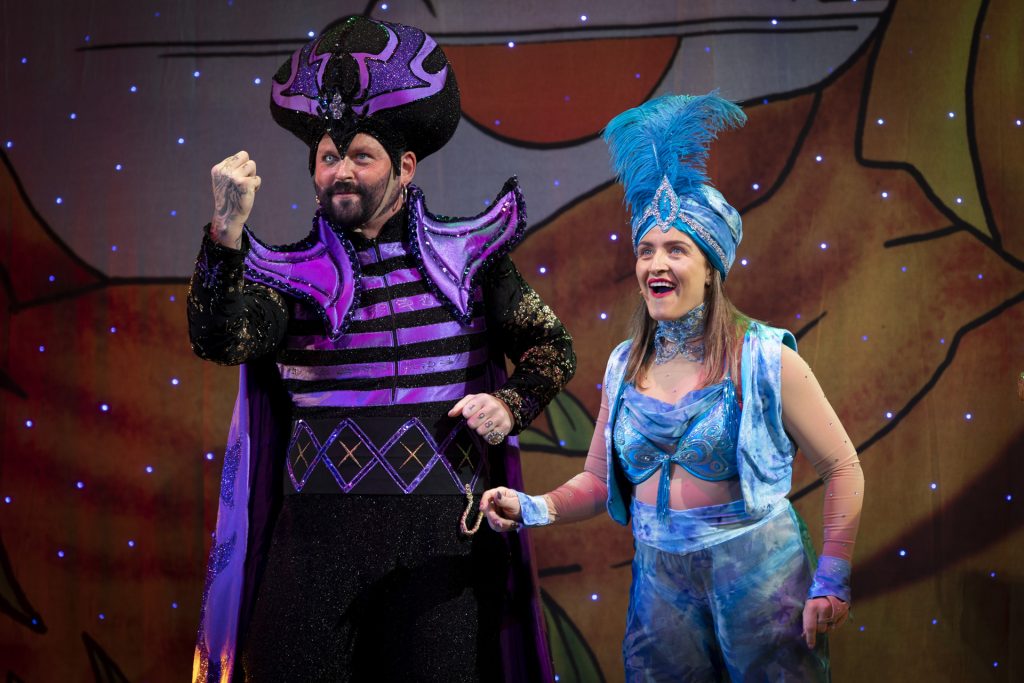 And it's not just this show's production values that impress. Choreographer Stephanie Fulton leads a dazzling dance troupe but also plays the magical Genie of the Lamp, giving an amazingly energetic performance for a woman just weeks away from giving birth!
If the curtain does indeed fall on the Pavilion panto – and we sincerely hope a way can be found to keep this Glasgow institution alive – Aladdin ensures it goes out with a magical bang!
Aladdin at the Pavilion Theatre, Glasgow until 15th January 2023
Photo Credit: Pavilion Theatre