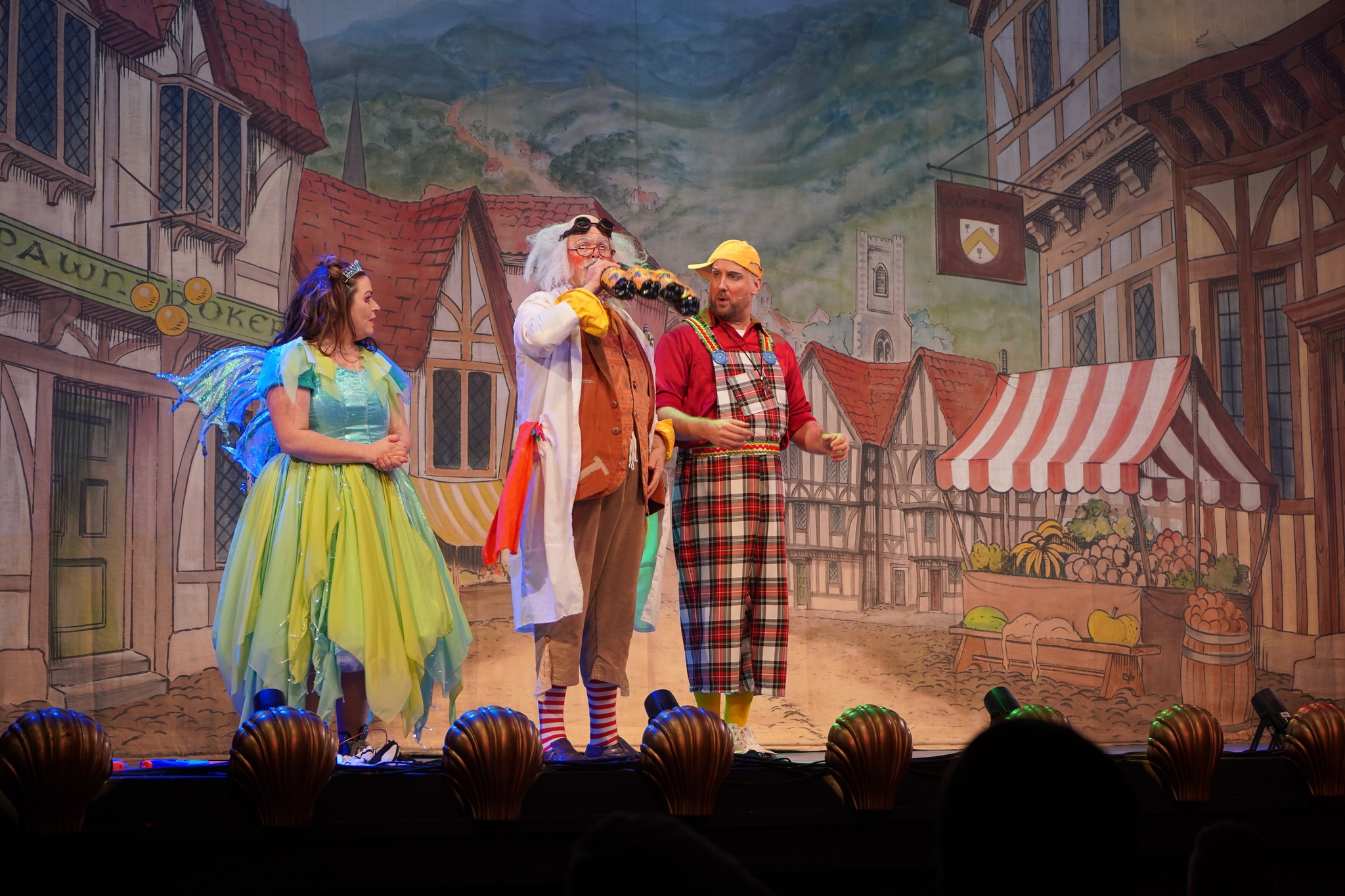 ⭐️⭐️⭐️⭐️
The magical tale of Beauty and the Beast gets a Fife twist in this brilliant pantomime adventure that is a hit with all the family.
Dunfermline's Alhambra Theatre is well-kent for its huge pantomime productions and this year is no different. Its eight-strong dance troupe lead energetic routines that surpass the quality of many of the big productions in Scotland's central belt.
Chris Taylor's script keeps the heart of the classic fairytale but delivers some clever tartan twists – including replacing the traditional enchanted rose with a more native thistle.
At the helm of the madness is Ian 'Sheepie' Smith as dafty Danny. His ultra-expressive face and glakit stance make him the perfect laughter generator for the audience. He conducts a symphony of laughter and chaos never missing a beat, milking all he can from the young ones.
Abbie Watson (Belle) and Ross Dillon (Beast/Prince) create magic as the trapped Belle falls for the Prince. Watson's principal girl doesn't need to be rescued – she can stand on her own two feet.
Kevin Macleod's Professor is a bundle of energy – impressive given this is his first pantomime in 25 years! – and his Funbox counterpart, Anya Scott-Rodgers, makes a magical Fairy fae Fife on her Alhambra panto debut.
Ian Archdeacon's muscular Marcel really brings in the boos. His sidekick Gormless (Samuel Ward-Smith) might be surplus to requirements but his physical comedy is brilliant for wee ones.
This has all the elements that make a great panto – a brilliant cast, tight storyline, stunning dance routines and plenty of pyrotechnic dazzle.
Under the care of Sheepie, the Dunfermline panto is only raising itself to new heights.
Beauty and the Beast at the Alhambra Theatre, Dunfermline until 28th December 2022