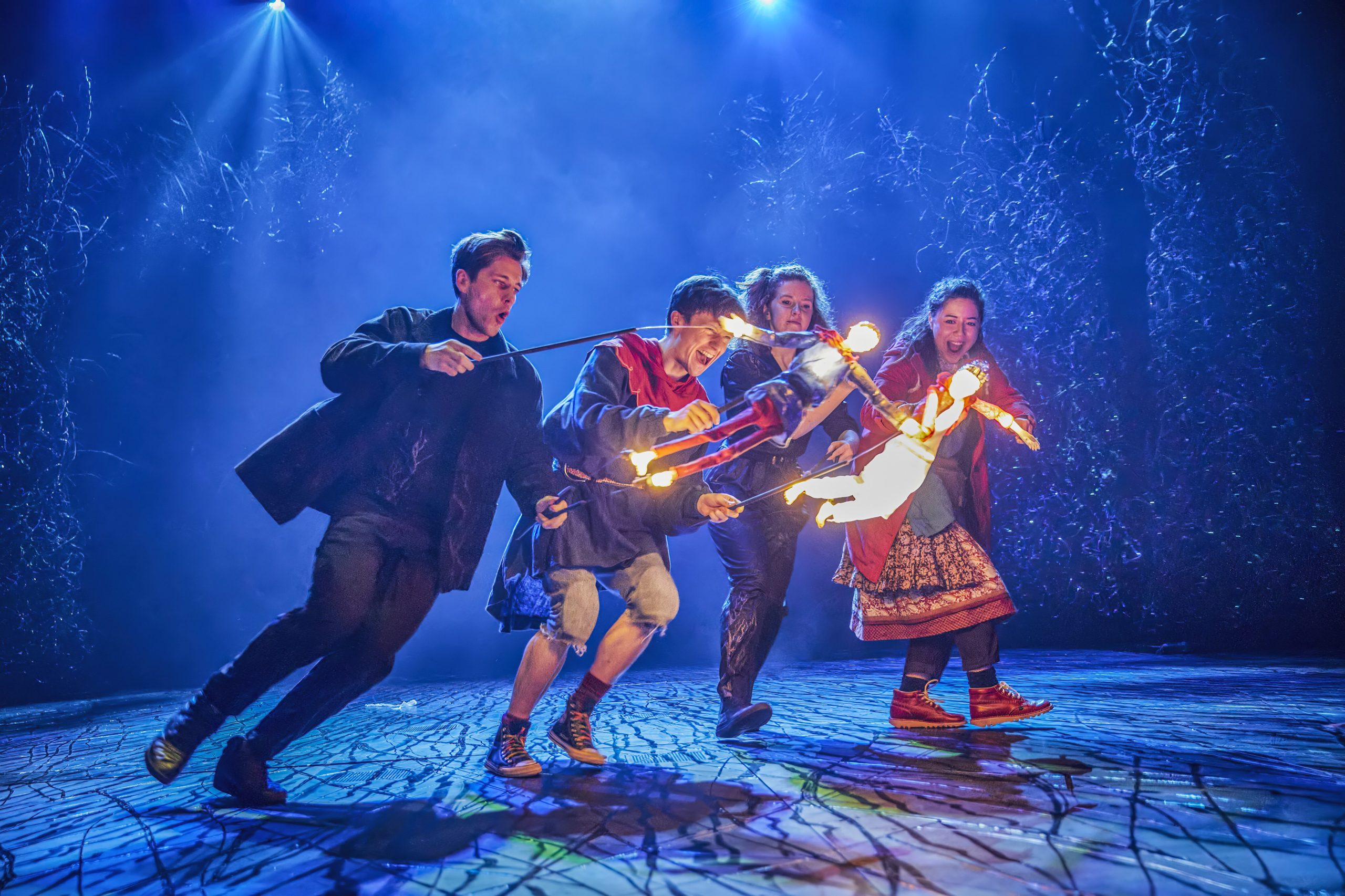 ⭐️⭐️⭐️⭐️⭐️
Neil Gaiman's epic coming of age fantasy bursts into Glasgow this week to capture the imagination of Scotland's biggest city, after delighting audiences in London and across the UK.
This eagerly-awaited production reminds audiences that shows of epic proportions aren't just confined to the West End – and sets the bar amidst an already packed season at the King's Theatre.
Joel Horwood's breathtaking adaptation follows Boy (Keir Ogilvy) on an epic battle against evil, embodied by theunwanted house lodger Ursula (heroically understudied by Jasmeen James).
Blurring the lines between reality and imagination, this bold and arresting staging of Gaiman's semi-autobiographical tale feels like a blend of the National Theatre's Curious Incident of the Dog in the Night-time and the magic of Harry Potter and the Cursed Child.
Watching Ogilvy's Boy mature is a masterclass in the understated. Ably guided by the assured Lettie (Millie Hikasa), the pair are a formidable driver of a gigantic fantasy.
Quite how a production on such a scale happens with such a tiny troupe is down to an incredible amount of theatrical trickery and innovative staging.
Every lighting cue, every actor's step is perfectly choreographed. The enormity of the fictional world that Boy creates is only brought back into focus by Trevor Fox's Dad – a complicated character who everyone will know.
Even the most averse to the sci-fi genre won't be able to resist the sheer spectacle of this unbelievable adaptation.
At its heart, The Ocean at the End of the Lane is a captivating dive into imagination and an exploration of the pressures our young people face. It's a delightful feast for the senses and should feed the soul of the child inside us all.
The Ocean at the End of the Lane at King's Theatre, Glasgow until Saturday 2nd September 2023, then touring