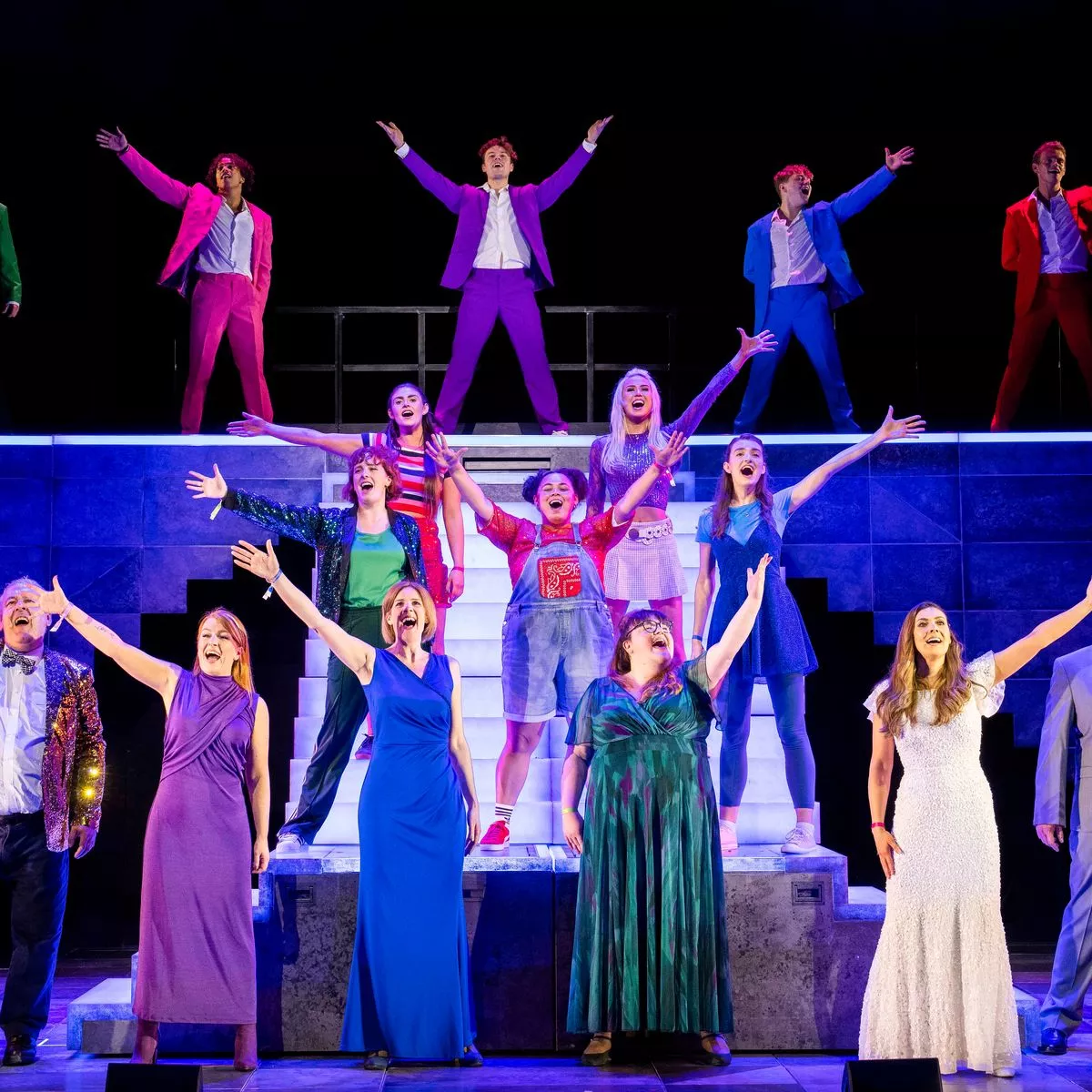 ⭐️⭐️
The recipe for a good jukebox musical is hard to get wrong. These days, we're saturated with them.
And just because even the worst examples can still command an audience to their feet with a pumping megamix as the curtain falls doesn't mean their sins of the previous two hours should be magically absolved. 
Despite a wealth of talent on stage, Greatest Days fails to bring anything more than the songs to the eagerly awaiting audience.
Tim Firth's two-dimensional storyline relies on crass jokes about peoples' size and sexuality to merit a 'funny' badge. Attempts at pathos are crowbarred and clumsy, and emotion is almost completely reliant on a good serving of wine.
Opening night in Glasgow was also plagued with technical issues, from delayed microphone cues to off-target lighting. We can only hope these will be fixed for audiences later in the run. 
Five homogeneous chino-clad testosterone injectors might be the reason for this tale but the band are relegated to bumping and grinding their way between scenes in an over-hammed mess.
Jamie-Rose Monk punctures the occasion with a genuinely brilliant performance as Claire, where the only real injection of emotion is delivered.
The boys are never given anything to contribute to the narrative beyond occasionally clattering set around and bringing their own unfortunate spin on Take That classics. 
Aside from the undeniable wealth of tunes that are violently pumped out with super bass, it's hard to recommend Greatest Days for any other reason.
Greatest Days at King's Theatre Glasgow until Saturday 26th August, then touring
Tour includes Edinburgh Playhouse 29th August – Saturday 2nd September 2023