⭐️⭐️⭐️⭐️
Turning the clock back to the swinging sixties, the third instalment of Dreamboats has the rock and roll to have you dancing in the aisles and a story to hurt your sides with laughter.
The first taste of stardom threatens to tear childhood sweethearts Bobby and Laura apart as their careers send them hundreds of miles apart – Bobby to Bognor Butlins and Laura to Torquay.
But nothing can come between this hopelessly loved up pair and their equally naive friends.
Dreamboats is the blueprint for how to do a jukebox musical well, shamelessly shoehorning the hits into a light storyline and (most importantly) not taking itself too seriously.
The script is funnier – and raunchier – than previous Dreamboats incarnations. It's a fast-paced rewind to a simpler time, ably performed by a talented ensemble.
But the music is why this show succeeds so well – and the cheese is liberally sprinkled in this swinging score. 'Mony, Mony', 'Pretty Woman' and 'You Don't Own Me' are just a fraction of a mammoth list performed live by the cast.
Having every note played and sung live makes this production as much a concert as theatre. It has energy from the top and never lets up.
Elizabeth Carter proves the bashful Laura can stand on her own two feet and David Benson is a delight in his recreation of the larger-than-life Kenneth Williams.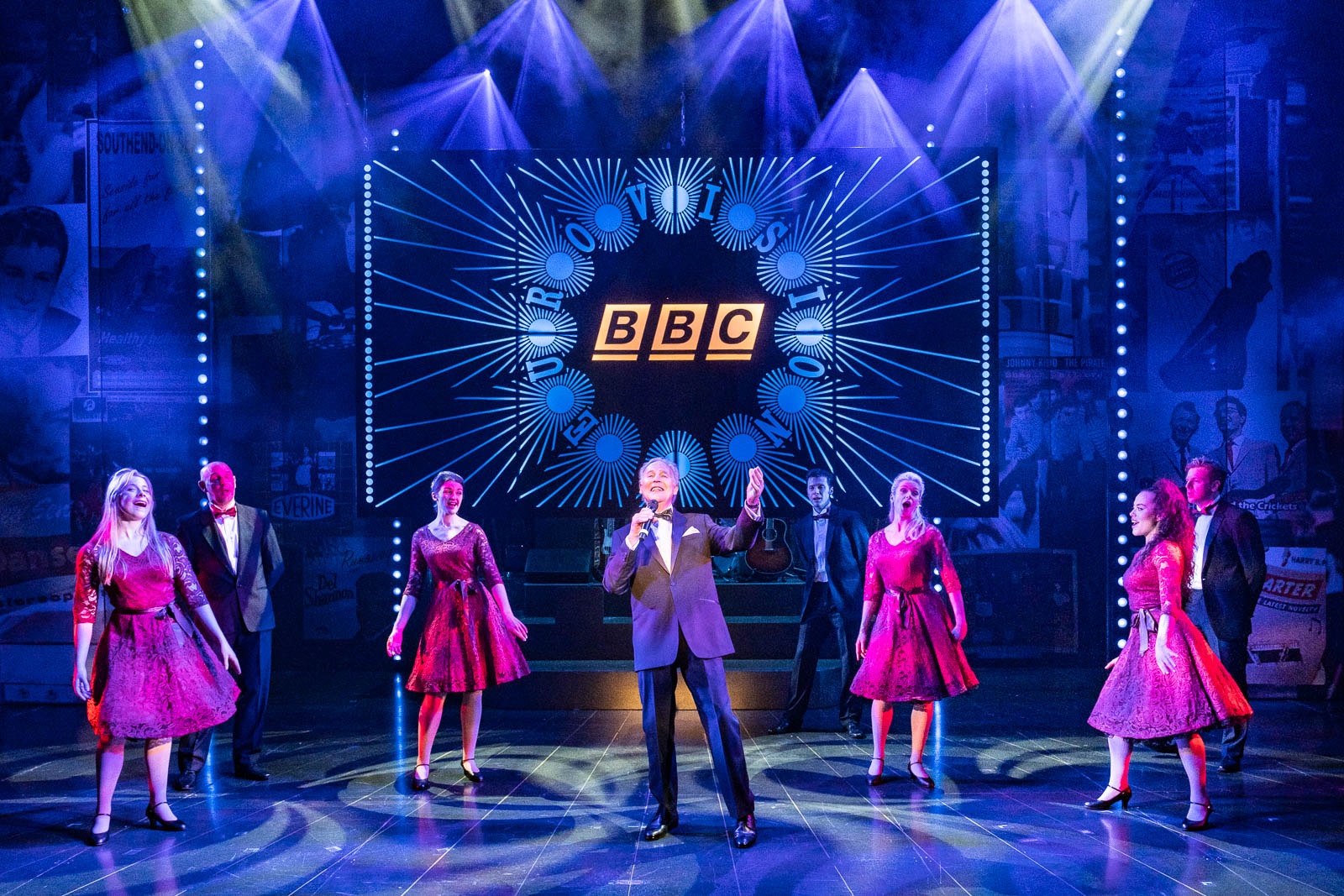 60s pop star Mark Wynter is no stranger to Dreamboats – and at 79 still has a staggering energy, even delivering a crowd-pleasing medley of his own chart-topping hits in the second Act.
This jukebox musical swaps the bubblegum and shakes of the 1950s with the leather jackets and miniskirts of the 60s.
It's a joyful event wholly focussed on entertaining its audience – and it does so in spades.
Dreamboats and Petticoats – Bringing On Back The Good Times at King's Theatre, Glasgow until Saturday 23rd July 2022, then touring