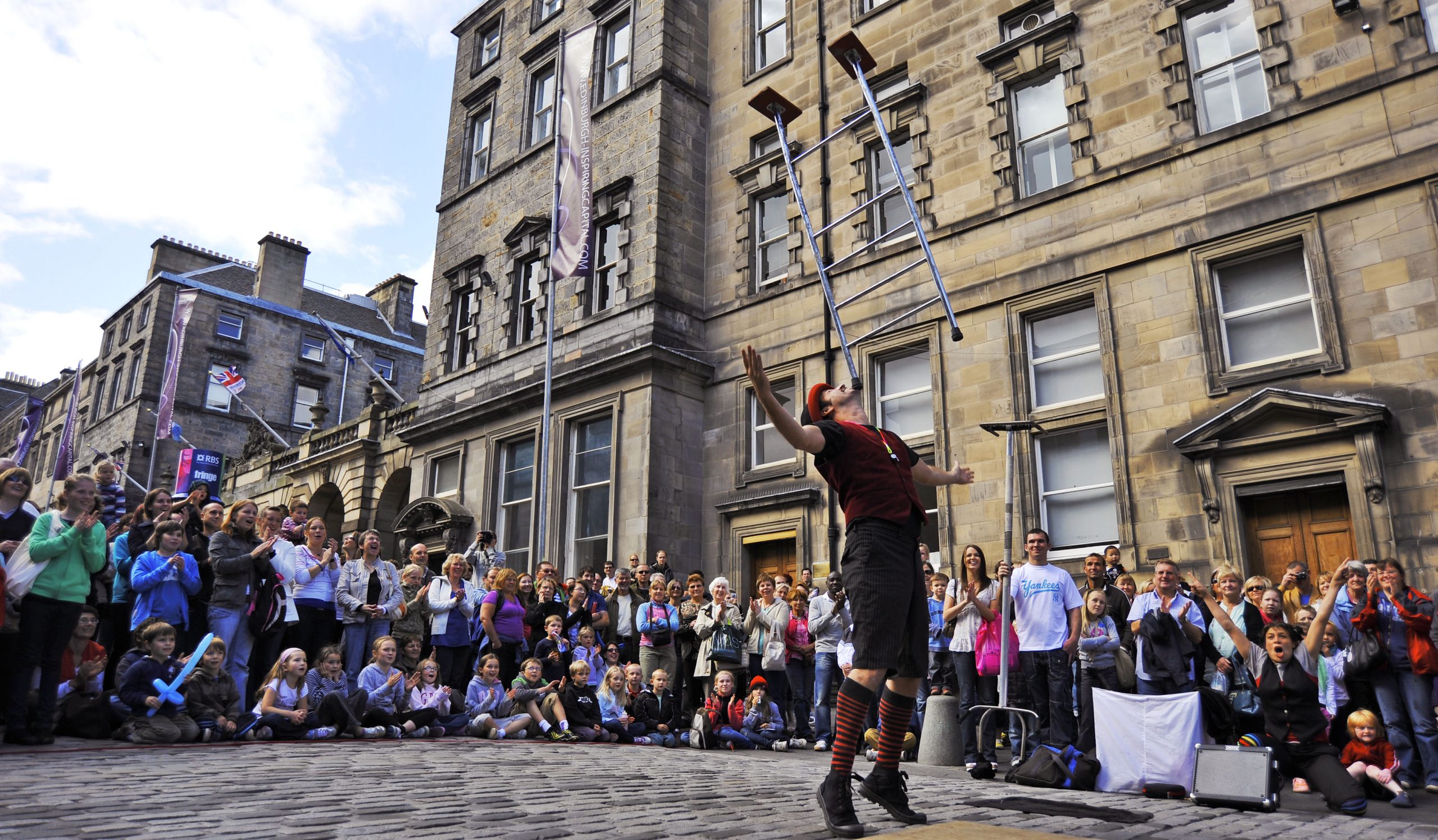 Braw Theatre editor Fraser MacDonald outlines his top picks of this year's Edinburgh Festival Fringe
The Edinburgh Festival is nearly upon us – and that means the Fringe is about to kick off too!
With thousands of shows on offer covering pretty much every genre you can think of, it's easy to be overwhelmed by the vast array to choose from.
For folk lovers, Archie Fisher brings an intimate evening of song and story to the Fringe this year at the impressive age of 82.
The Sorries, a lively tribute to The Corries, are always on my list to catch at the Fringe too – their hour of traditional Scottish music is a real tonic loved by tourists and locals in equal measure.
If you like your music a bit more rocking, look no further than the Fun Lovin' Crime Writers – a super-group with crime authors Mark Billingham, Val McDermid, Christopher Brookmyre, Luca Veste, Doug Johnstone and Stuart Neville. Guaranteed fun and plenty to twist and shout to… but a lot less murder than you'd expect!
Christine Bovill's turn at the Edinburgh Fringe is now legendary – and it's increasingly difficult to get hold of a ticket! Paris: From Piaf to Pop turns the clock back to explore how French music adapted into the swinging 60s, paying homage to many of the French greats – and undoubtedly Piaf herself.
For those of us who can't help but dive into some politics, this year's programme really does spoil you. Interviews with First Minister Nicola Sturgeon, former PM Gordon Brown, Keir Starmer, Dianne Abbot, Nadine Dorries and Jeremy Corbyn – to name but a few.
Then there's politically charged theatre like Bloody Difficult Women and the National Theatre of Scotland's exciting new piece Exodus – which follows a self-serving Home Secretary vying to become the PM. Hmm…
The Fringe wouldn't be The Fringe without the laughs – and you'd be falling over yourself to be in Edinburgh this month without catching some comedy.
Scotland's home-grown stars are well worth supporting – look out for rising talent Stephen Buchanan, as well as the Ray Bradshaw.
Finally, Captivate Theatre always put on ridiculously good musicals – staged and performed to rival the professional shows.
Make sure you check out their Sunshine on Leith, Shrek or Oliver! – they're a little longer than the typical hour long slot but well worth investing your time in.
And as musicals go, Calendar Girls the Musical has one of the best scores in recent years – penned by none other than Gary Barlow and Tim Firth. It's an emotional one but great fun!