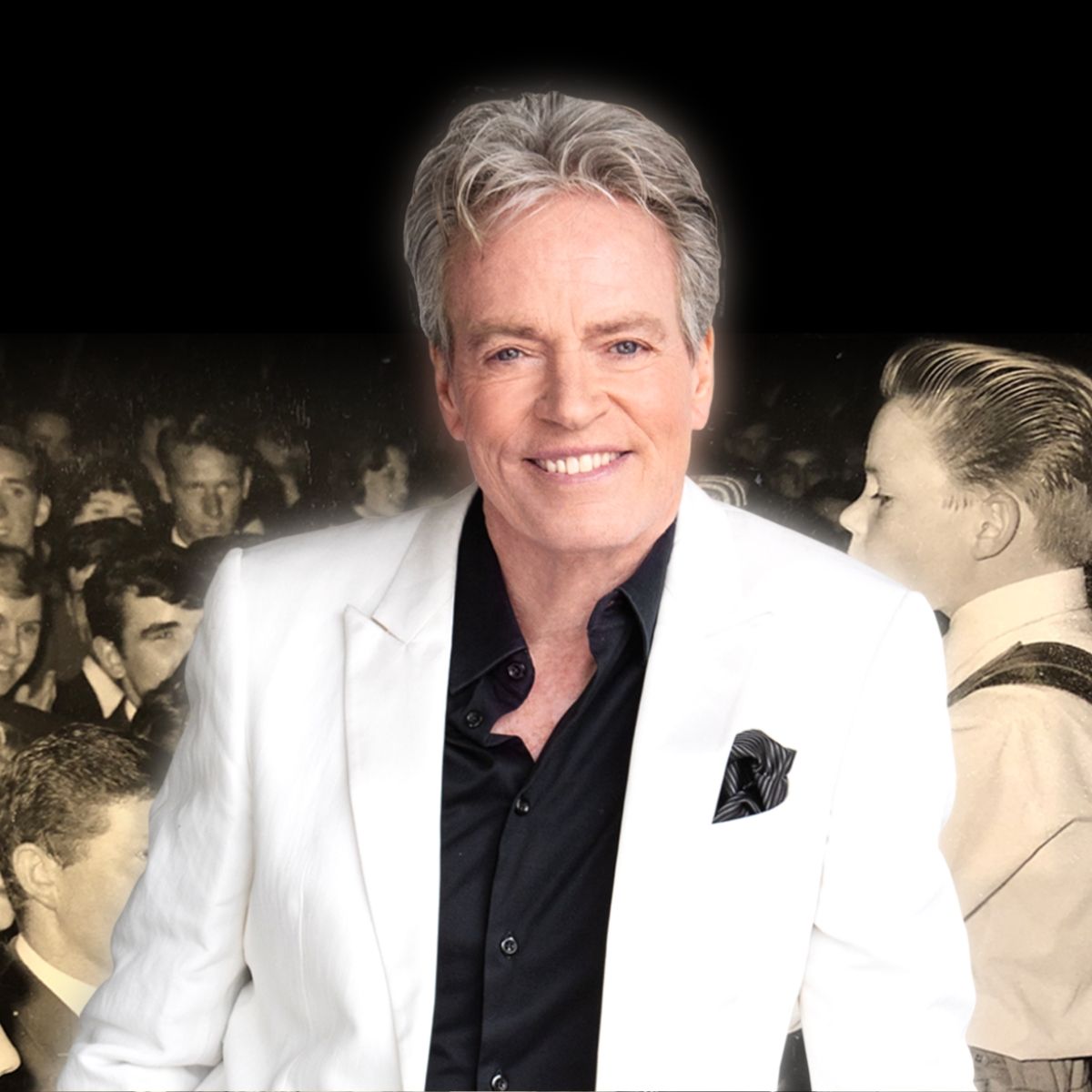 Ahead of his Opening Night of the Big, Big Variety Show at Edinburgh's King's Theatre, comedian and entertainer Allan Stewart spoken to us about surviving lockdown, poolside sketches with Roses King and returning to the King's for the Big, Big Variety Show.
Allan, it's been two years since we last spoke. How have you been?
Well, the first part of the lockdown – which started just after the last Variety Show – actually ended up being enjoyable. We had great weather and the kids were back home, so we had long dinners and it wasn't bad at all. In the run up to the Panto, which was then cancelled, Andy Gray and I were going down to Milton Keynes to do a shortened version of Snow White. As we all know, Tier 4 then came in which cancelled that which was a really hard time.
Then Andy passed away – and that was the worst thing that could have happened – which put a terrible dampener on the lockdown and the next six months… I can't explain how bad it was.
So the first part was really good but the second part was so difficult.
But after a fantastic run of pantomime in 2021/22, it must feel great to finally get back to doing what you do – despite the tragic loss of Andy.
The panto was such a joy. We obviously knew what we were up against, but Grant and I had done the show ourselves before so we just had to get on with it.
After the 2021 run came to a crashing end [with another theatre shutdown] we really wanted to do something for Andy. We toyed with the Big, Big Variety Show a little but once the panto run was cut short we felt it was the right thing to do to say goodbye to the King's before it's refurb.
I just want people to have a laugh – so I'm so glad we're finally getting to put to together.
The Big, Big Variety Show has become such a staple in the King's diary. Did you need much convincing to bring it back?
This is Big, Big Show seven – I was supposed to stop them on the sixth show, after my 60 years in the business.
But it feels right to have one last blowout at the King's. The Festival isn't a variety theatre so it's not set up for this show and it wouldn't feel right doing it there. As my mother says, if God spares us, we can hopefully do it all over again when the King's reopens.
What can we expect to see this year at the Big, Big Variety Show?
This year I decided that I wanted people with me that I've seen and worked with and know would do a good turn.
Max Fulham is incredible – he's only 20 and he's one of the best technical ventriloquists I've ever seen, certainly at his age. I thought he should close the first Act – which is a big deal for a 20 year old.
I first came across the Big Men in Town on the cruise ships. They just stormed the place. Every song is a number one hit and it's songs that the audience of the Show will be familiar with. They'll be on in the second Act and
Nicola [Meehan] just blew me away during the pantomime run so I thought we just had to have her – even though she's pregnant! I wasn't even going to ask her but she said "No, Allan, I would crawl onto the stage with my waters breaking if I have to" so I've got towels and hot water on standby.
It's great to see that there's such a high demand for variety shows in Scotland – which obviously has a long tradition here. Your show week just about straddles the Easter break too… are you filling a hole that existed?
The seaside resorts were so well known for their Easter seasons but the Glasgow Pavilion and so many others used to have theirs. I did my first variety show in 1974, just after a run at the Palladium.
I say that now… most people will be saying if he played a season in 1974, how can he still be alive?!
Variety really is a labour of love for you, isn't it?
Exactly. The first year we did it, I had a wealth of material of my own. We had the bar sketch, the "I've lost my drum" sketch… lots of bits that I've gathered over the years. And as the years have gone on, it's been more difficult to keep the material fresh.
This year, I said to Grant [Stott] I just do not know where we're going to go with this – but he said I say that every year, and he's right. And true enough, one idea comes then another pops up and so on…
We've had this idea of a talk show which Grant interviews Aunty May so we get to find out a little more about her that way. And there's a dance routine at the end which I've never done before – or I should say Aunty May has never done before! It's taken me a fair bit of time to learn too…
And the Macrobert Brothers are back again with some songs and we also have a tribute to Andy. Covid stopped us doing a big, one-off show for him – that was the plan – so we decided to make a really funny, warm tribute to him. It really would bring a tear to a glass eye.
If the panto was anything to go by – which had such a fitting tribute to Andy – we're sure it'll be worth a ticket.
It was such a fitting bit to Andy but we had to treat it very subtly and with a lot of care. The director, Ed Curtis, really knew how to do it well. Audiences just cheered and cheered at that bit.
Congratulations are in order as well because that panto script, which had that fantastic tribute to Andy, has been nominated for a UK Pantomime Award. You've also mentioned the Macrobert Brothers, which are a real audience favourite – are they a child of the Big, Big Variety Show?
The whole idea for the Macrobert's actually came while I was sitting in Ross King's pool in Los Angeles! He said "have you every thought of doing a folk group? You could have the Boaby's!" and we wrote this sketch lying in the pool.
When we came off stage after doing it for the first time, we just knew we were onto something big. So they've been a staple part of the show ever since and I just love witting the material for that part of the show.
So Ross King gets all the royalties for that idea, does he?
He gets four and sixpence every time we do them…!
Allan Stewart's Big, Big Variety Show at the King's Theatre, Edinburgh until 2nd April 2022