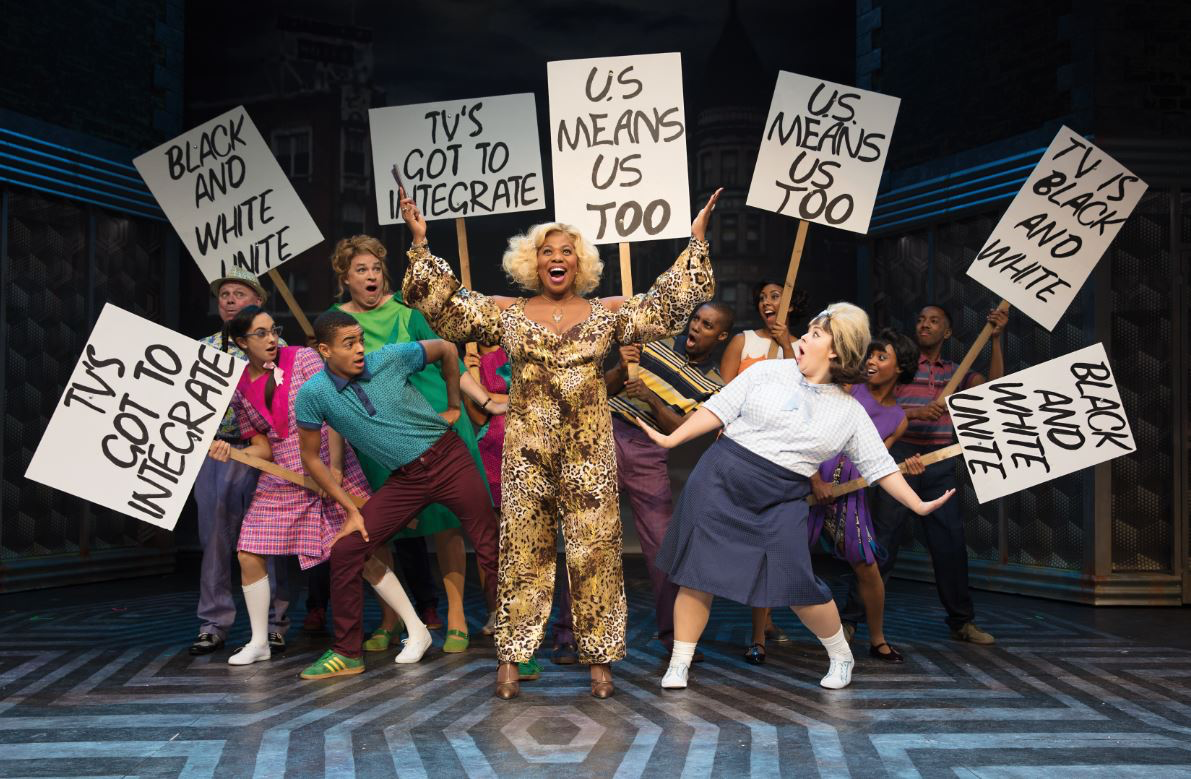 ⭐️⭐️⭐️⭐️
The feel-good sensation that is Hairspray has returned to Glasgow on its UK Tour, brining that unstoppable beat with it.
When Tracey Turnblad – a big girl with an even bigger heart – finally realises her dream of dancing on local TV, she becomes a voice for the oppressed black people of Baltimore – and manages to find love along the way.
The songs are what really shine in this uplifting musical – and with huge showstoppers like 'You Can't Stop The Beat', 'Nicest Kids in Town' and 'Good Morning Baltimore' , you can't go wrong.
Making her professional debut as Tracey, Katie Brace brings a killer voice to the irresistibly likeable rising star. She can bust a move but she's best when playing out her love affair with TV star Link Larkin (Ross Clifton).
As her socially detached mother, Alex Bourne gets the laughs as a man in a dress but plays Edna Turnblad completely straight – only taking a little time for a giggle as he teases the brilliant Norman Pace during a rib-tickling rendition of 'You're Timeless To Me'.
Rebecca Jayne-Davis is absolutely captivating as the painfully shy Penny Pingleton, cheering Tracey along the way as she realises her dreams. Her transformation from shrinking violet to the frontier of integration is such a pleasure to watch.
Sadly, the show is let down by its set – or lack thereof. A huge projection screen is framed with little more than two retractable platforms on either side. The space is rarely filled as it could be – which makes for awkward moments as the vast stage seems almost completely empty.
Thankfully, an incredible cast make all this seem irrelevant as they boogie on to the 60s best of Baltimore, and send an important message when they do.
Previous productions of this big, brash musical have been bigger and brasher than this – but the talent on stage here is undeniable.
With an on-stage orchestra that keep the beat rolling while the audience are on their feet, Hairspray will have you dancing down the aisle as you leave the theatre.
With all the elements that make a great story, Hairspray is guaranteed to put a smile on your face and a song in your heart.
Hairspray at King's Theatre, Glasgow until Saturday 2nd April 2022, then touring