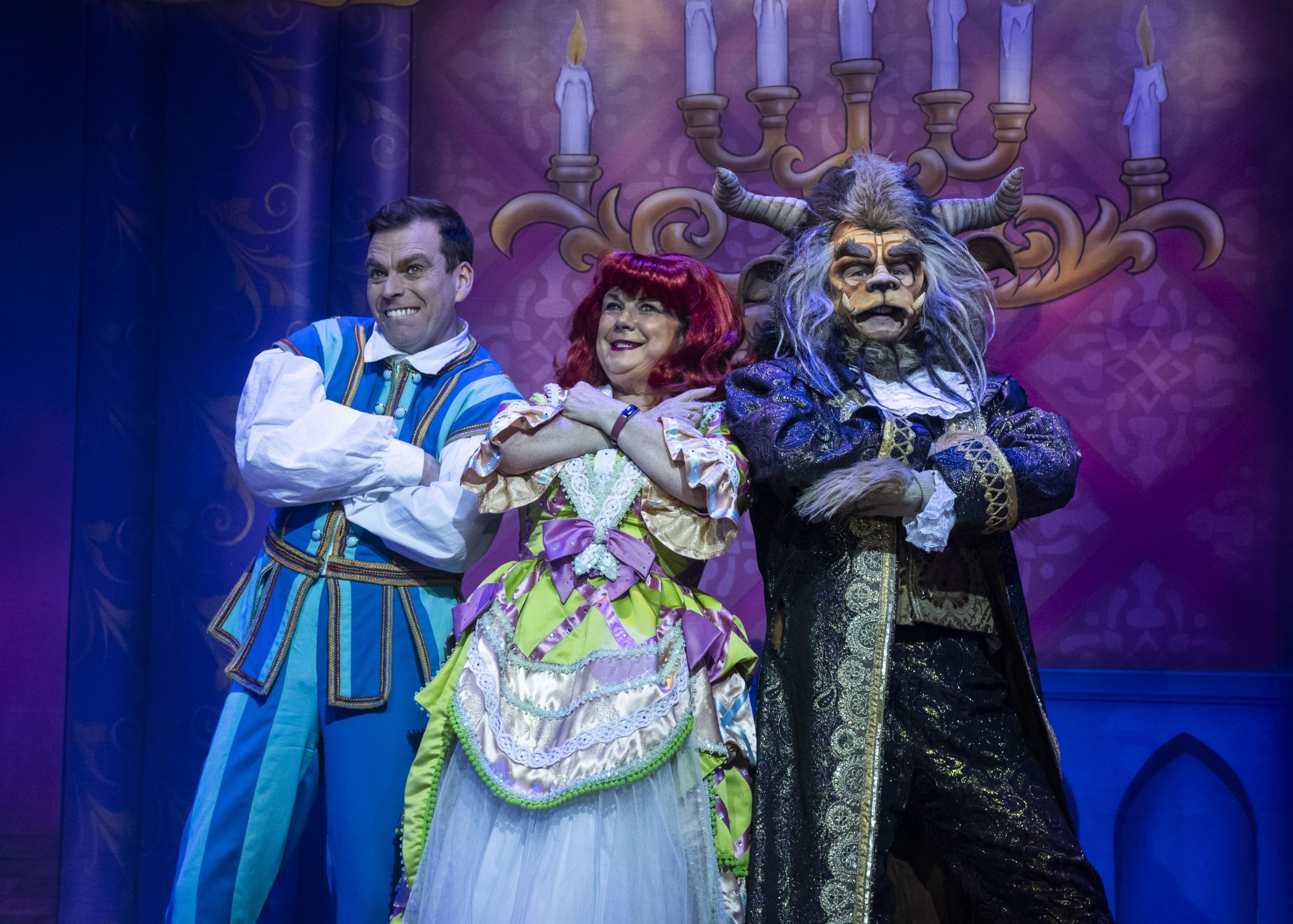 ⭐️⭐️⭐️⭐️⭐️
Glasgow panto stalwarts Elaine C Smith and Johnny Mac reunite to deliver their best panto yet in this dazzling retelling of a tale as old as time.
Alan McHugh's refreshed telling of the fairytale went down a storm last year in Aberdeen. With Johnny Mac's additional material tailored for the Glasgow audience, this script soars to even greater heights.
Panto needs to have something for everyone and this production is the gold standard for others to aspire to.
This perfect marriage of the old and new merges age-old classics from the Rikki Fulton era ("You're one in a million"/"So's yer chances") with songs about corn that will scoosh over the head of anyone in double digits. 
Jaw-dropping sets and costumes are a given with any Crossroads production, but technically Beauty and the Beast packs a particularly powerful punch with awesome special effects by The Twins FX. From carefully-orchestrated petal drops on the enchanted rose to unbelievable flying, it captures the imagination of young and old.
Unashamed in its Scottishness, Beauty and the Beast breaks the mould in its embrace of cultural identity. From towers of Irn Bru to a showstopping Loch Lomond and a glorious Clydeside spin on Petula Clark's Downtown, the only thing missing from this tartan tapestry is an appearance from Nicola Sturgeon herself!
Elaine C Smith is undoubtedly Scotland's First Lady of Panto. This 64-year-old guffaws that she's 'a grannie noo' but Smith's energetic fizz doesn't leave the TikTok dance crazes to the young ones – she's jiggle-jiggling with them.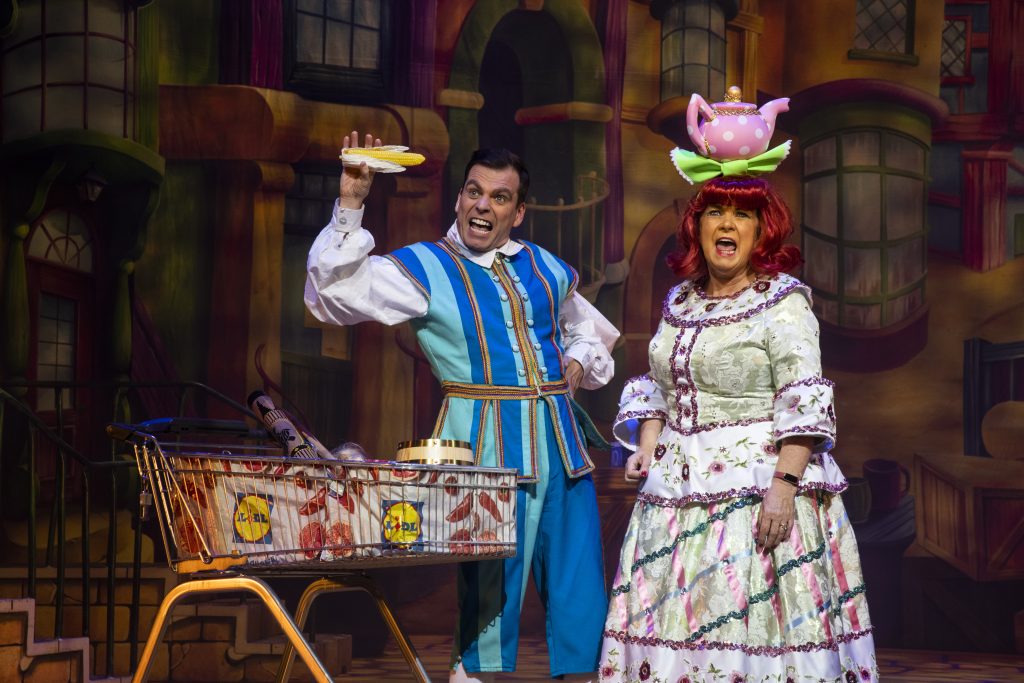 Wall-to-wall entertainment is chaotically orchestrated by the ridiculously loveable Johnny Mac. He's Jack – this year – and a magnet for madness. Coupling physical slapstick with rib-cracking jokes, his presence at the King's is a match made in heaven… and he's enjoying himself!
A phenomenal supporting cast includes dazzling Enchantress, Rachel Flynn – fast cementing herself as Scotland's favourite fairy – and the super sweet Blythe Jandoo, who doesn't need a man to rescue her self-assured Belle.
Darren Brownlie returns triumphantly to the King's as Shuggie, Belle's brother. Part-narrator to this story too, a hilarious bedroom scene is where he really gets the laughs in.
Muscle-clenching Malky McSneer (Matthew McKenna) is the kilt-cladded baddie with a brilliant voice who elicits more laughs than boos for his vain villan, which is brilliant for wee ones who don't like the scares.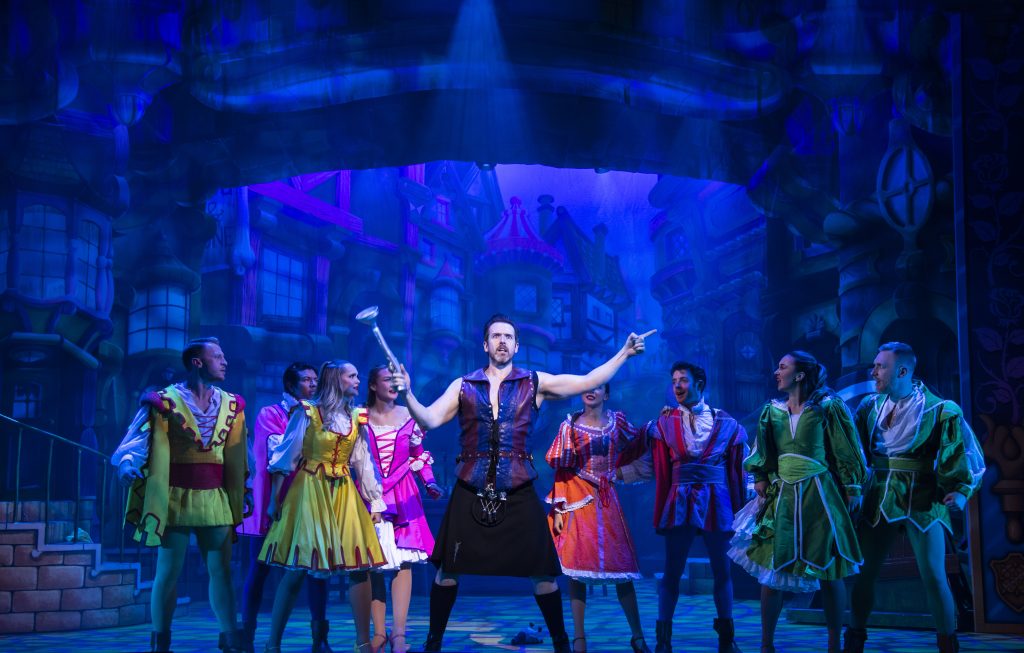 As ever, the King's is an all-singing, all-dancing extravaganza. A synchronised ensemble complete the production with stunning dance routines and scary ghosts!
The pantosphere is pretty crowded in Scotland's biggest city but it's going to be tough to beat the unbelievably high standard at the King's.
This warm festive hug will have you beaming till Hogmanay and begging for a ticket to come back!
Beauty and the Beast at King's Theatre, Glasgow until Saturday 31st December 2022
Photo credit: Richard Campbell