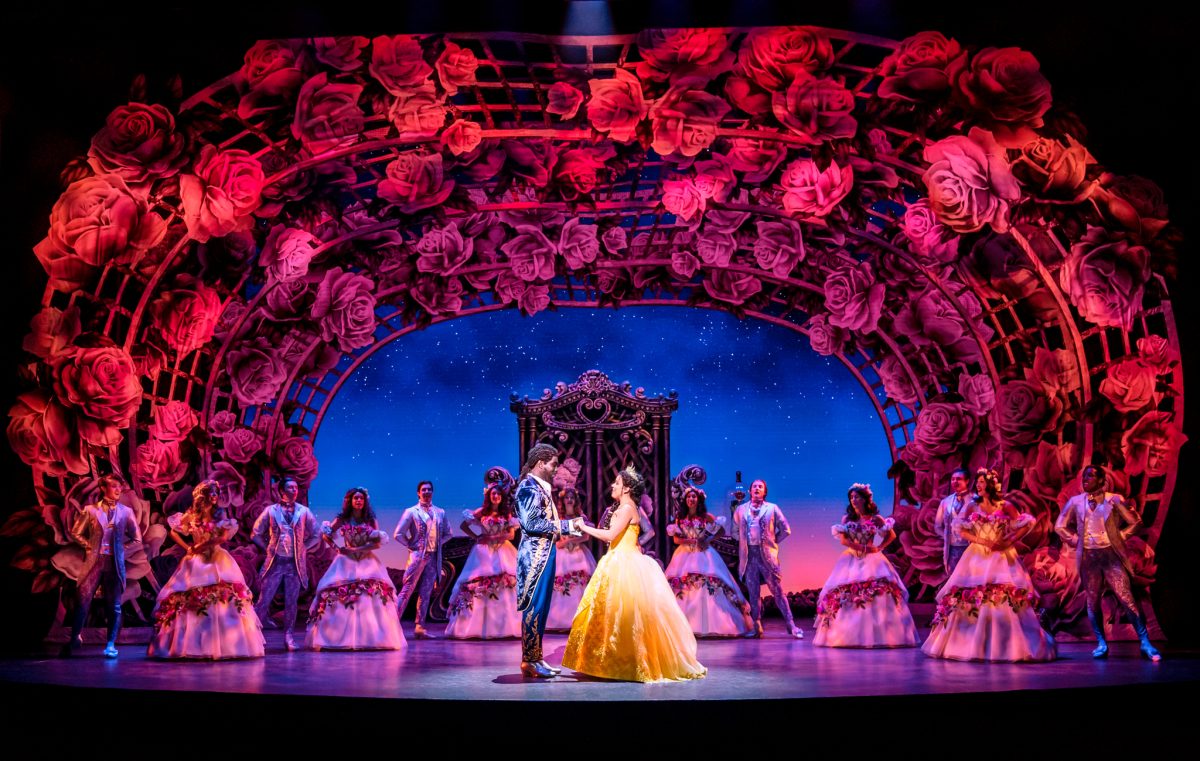 ⭐️⭐️⭐️⭐️⭐️
It might be a tale as old as time, but Beauty and the Beast is a joyous extravaganza that Edinburgh is blessed to host as the nights draw in this winter.
The familiar Disney spin on the fairytale is lovingly presented in this larger-than-life tour, following bookworm Belle's capture by spellbound Beast. A lively rabble of enchanted furniture play matchmaker, with varying degrees of success, but like all the best fairytales there is a happily ever after as the curtain falls.
From the very outset, the sheer scale of Beauty and the Beast is extraordinary. Production values are rarely seen at such a high standard on a touring show.
Courtney Stapleton soars as Belle. She injects a grit to the doe-eyed Beauty, with an extraordinary vocal prowess and a commanding presence on the vast Playhouse stage.
Belle might be rather two dimensional at first glance, blending into the background while larger-than-life Lumiere (Gavin Lee), Cogsworth (Nigel Richards) and Gaston (Tom Senior) take centre stage – but not under Stapleton's command.
That is not to take anything away from the performance of the aforementioned – most notably Gavin Lee, whose Lumiere is as over the top and riotous as can be expected.
He leads a show-stoppingly immense rendition of 'Be Our Guest' is worth the admission alone. Everything is thrown at this number – it's a full-throttle assault on the senses that has some in the audience on their feet by its end.
Most familiar of the gigantic cast is former X-Factor star Sam Bailey, who excels as Mrs Potts. Her rendition of the titular track is busting with emotion. You'd even be forgiven for dabbing a tear or two from your eye.
Bailey never seeks the spotlight but steals our hearts – keeping the spirit of Angela Lansbury's unforgettable performance in the Disney movie, without being an imitation.
It is difficult to single out individuals when every person on stage is without criticism, which can be extended to every element of the show.
If the theatre gods created a potion for a perfect show, it seems to have been smuggled into the Edinburgh Playhouse and smothered over every nook and cranny of the gigantic auditorium.
From start to finish, Beauty and the Beast is a joyous experience.
Theatres across Scotland are only just reopening after an incredibly difficult 18 months. Beauty and the Beast is not just a tonic to welcome live theatre back, it's a blueprint to how good musical theatre should be.
Beauty and the Beast at the Edinburgh Playhouse until 27 November, then touring. Tickets (from £20) available HERE