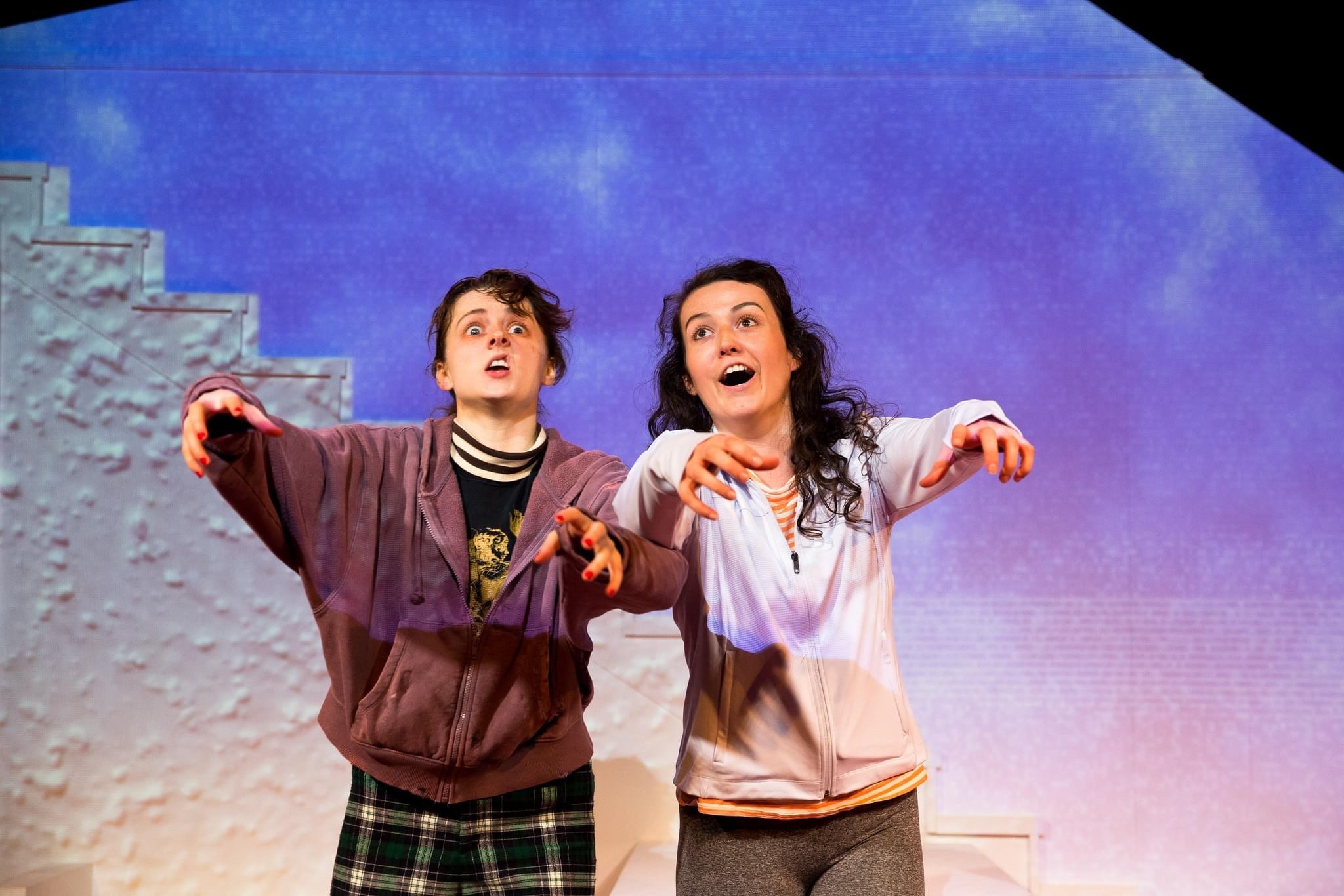 ⭐️⭐️⭐️⭐️⭐️
Sharing genetic makeup ties people in a way that no amount of social separation can break. Uther Dean's Me and My Sister Tell Each Other Everything is a barbed love letter to the highs and lows of being a sibling – and being a human being.
Jos and Murph are estranged siblings, their detachment stemming from a pristine doll's house being dominated by older sister Jos and destroyed by Murph. They are pushed back together in tragic circumstances which force them to reflect on their own lives from the viewpoint of the other.
Uther Dean's script distills the awkwardness, tension and rivalry perfectly. With songs by Dean and Oliver Devlin, the piece is punctuated with humour and emotion.
Presenting the sisters' stories in tandem is a messy noise which is impossible to distinguish between – but there is an immense pleasure in picking a side to tune into.
A deeply moving – and at times harrowing – love letter to the things left unsaid between human beings, Me and My Sister Tell Each Other Everything causes your heart to swell and break in equal measure.
Anna Russell-Martin embodies the dominating Jos, whose seemingly perfect life doesn't quite match up to any scrutiny. As her younger self, Russell-Martin shines as the spotlight-grabbing stagey star.
Eilidh Loan, fresh from the run of her hit play Moorcroft, is able to command a whole stage with a minute performance as the introverted Murph.
Loan gets much of the heavy drama here, dealing with depression and suicidal thoughts but the yoke of emotion is equally spread as the two come together through the piece.
The pair may not be sisters but their synchronicity is astounding. From sitting together in school to the Tron stage, they clearly have a bond themselves which makes for an even more special pairing.
Their characters are inextricably linked from the beginning, no matter how distant they become. It's frustrating how close the audience can see them while they are at war – which only pulls us deeper in the production.
Me and My Sister Tell Each Other Everything verbalises all you would ever want to say to a sibling, a friend or a family member but you can't.
It's a heartbreaking tragedy that manages to keep its heart despite the darkness around it. You'll feel uplifted and frustrated and will want to come back to experience it all over again.
Me and My Sister Tell Each Other Everything at Tron Theatre, Glasgow until Saturday 2 April 2022