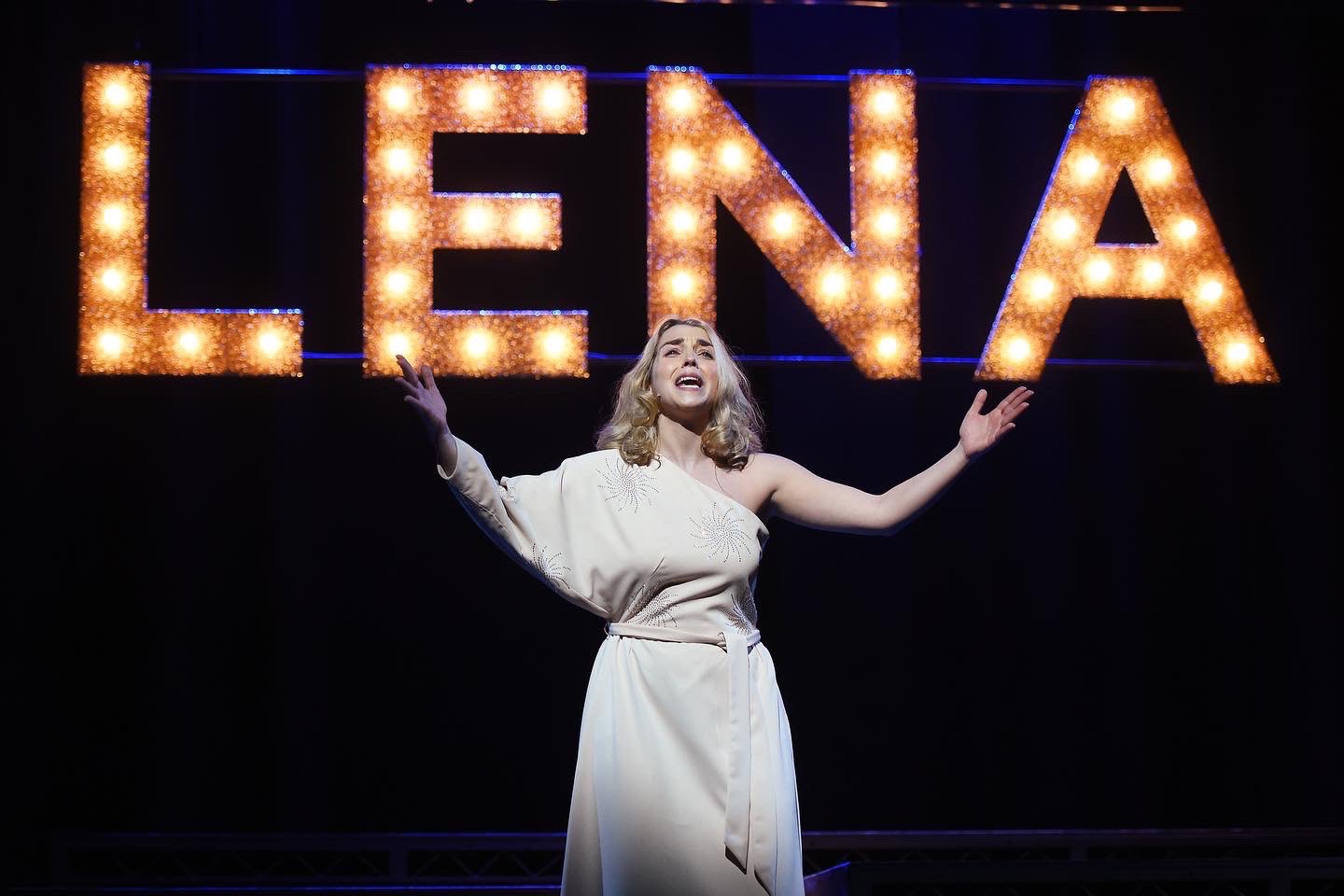 ⭐️⭐️⭐️
One of Rothesay's most famous exports brought joy to millions every week – but exploring behind the curtain, Lena is a tragic tale of the price of her incredible fame.
Lena Zavaroni burst onto Britain's TV screens on Opportunity Knocks in 1974 at the age of just 10. With a belting voice in a wee body, it didn't take long for this superstar to reach great heights.
Her story is well known – Lena's early stardom in an image-conscious business led to anorexia and she suffered from depression, tragically dying at only 35.
Lena is a hard-hitting drama that touches on the highs, but focuses on the lows, of her heartbreaking battle with anorexia. It's more a play than a musical and is presented as a stripped-back Cabaret-style evening.
The overwhelming black set leaves little to the imagination and fuss is made over the odd prop that probably doesn't need to be fussed over.
In the starring role, Erin Armstrong endures a rollercoaster of emotion as the tragic Lena. She delivers the hits – 'Ma! (He's Making Eyes At Me)' specifically – with gusto, and captures the big-eyed wonder of the young superstar beautifully.
Her father certainly comes out smelling sweetest of Lena's parents. Alan McHugh is charming as Victor, who manages to emerge as the hero of this tale. Opposite, Julie Coombe oozes warmth as mother Hilda, who pushed her daughter to live out her own unfulfilled dreams of stardom.
Though it's clear that there were many potential villains in Lena's story, pushy agent Dorothy (Helen Logan) probably wrangles pole position. Logan captures the nastiness of the industry exceptionally well.
Anchoring the whole piece as dream maker Hughie Green is Jon Culshaw, who doubles as a narrator through the show. His stage presence is enormous and Culshaw brings the star quality of Green without satirising the drama unfolding.
It's undeniable that Lena has enormous potential – both as a staged musical (akin to McHugh's I Dreamed A Dream) and as a play.
It would have been nice to have a deeper focus on the music, which could have brought more welcome relief from the overwhelming sadness of Lena's story.
Lena has been four years in the making. It's utterly joyous to see one of Scotland's most famous daughters' story on a stage – and Tim Whitnall's labour of love results in a charming show that cannot end at the short Greenock run.
With even more of her story to mine, we're sure that Lena will continue to grow – spreading the incredible story of an incredible girl from Rothesay.
Lena at Beacon Arts Centre, Greenock until Saturday 19th March