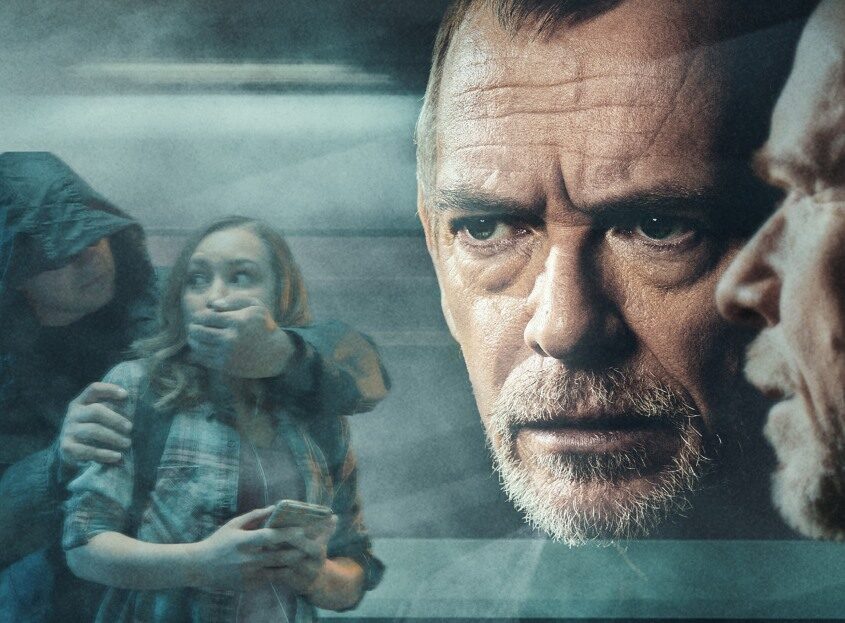 ⭐️⭐️
After a further period of darkness, Scotland's theatres finally reopened to audiences this week. Christening the Theatre Royal's stage is a twisted thriller that can't be taken seriously enough to land the necessary sucker-punch.
When downtrodden businessman Tom Bryce brings home a stranger's USB, he finds a shocking and sordid video that plants him a witness to a gruesome murder. Can he hide this secret from his wife, Kellie, and their son, Max? Can Tom go to the police, or has his card been marked by those who know he's accessed the recording?
Looking Good Dead falls on the farcical side of the thriller genre but does entertain with a twisting plot. You're sure to be kept guessing all the way through, even if you won't be on the edge of your seat.
Adam Woodyatt is reunited with his Eastenders wife Laurie Brett, as Tom and Kellie, as he treads the boards for the first time in decades.
The pair inject life and light into a clunky script, navigating their way as best they can. Brett spends much of her time crying as the barely functioning alcoholic wife and Woodyatt frantically paces at a staggering rate.
The piece lacks pace and detail. The ultra-condensed staging forces a three-strong police team, led by Roy Grace (Harry along), to shuffle alongside each other on a tiny bar stool style office.
The plot itself has firm foundations – exploring the dark web is a fascinating principle – and the twists along the way are not obviously guessed. But, whether written or acted in a comedic fashion, the more bizarre twists land with laughter which indicates how seriously Glasgow took the play.
It's difficult to expand much further without giving too much away. Characters are two-dimensional, caricatures of a traditional thriller novel. Rather more bargain bucket blockbuster than creepy, considered classic, Looking Good Dead could do with a bit more work behind the scenes.
For a (cheesy) night of thrilling fun, however, it could be worth a punt for a cheap ticket.
Looking Good Dead at the Theatre Royal, Glasgow until 29th January