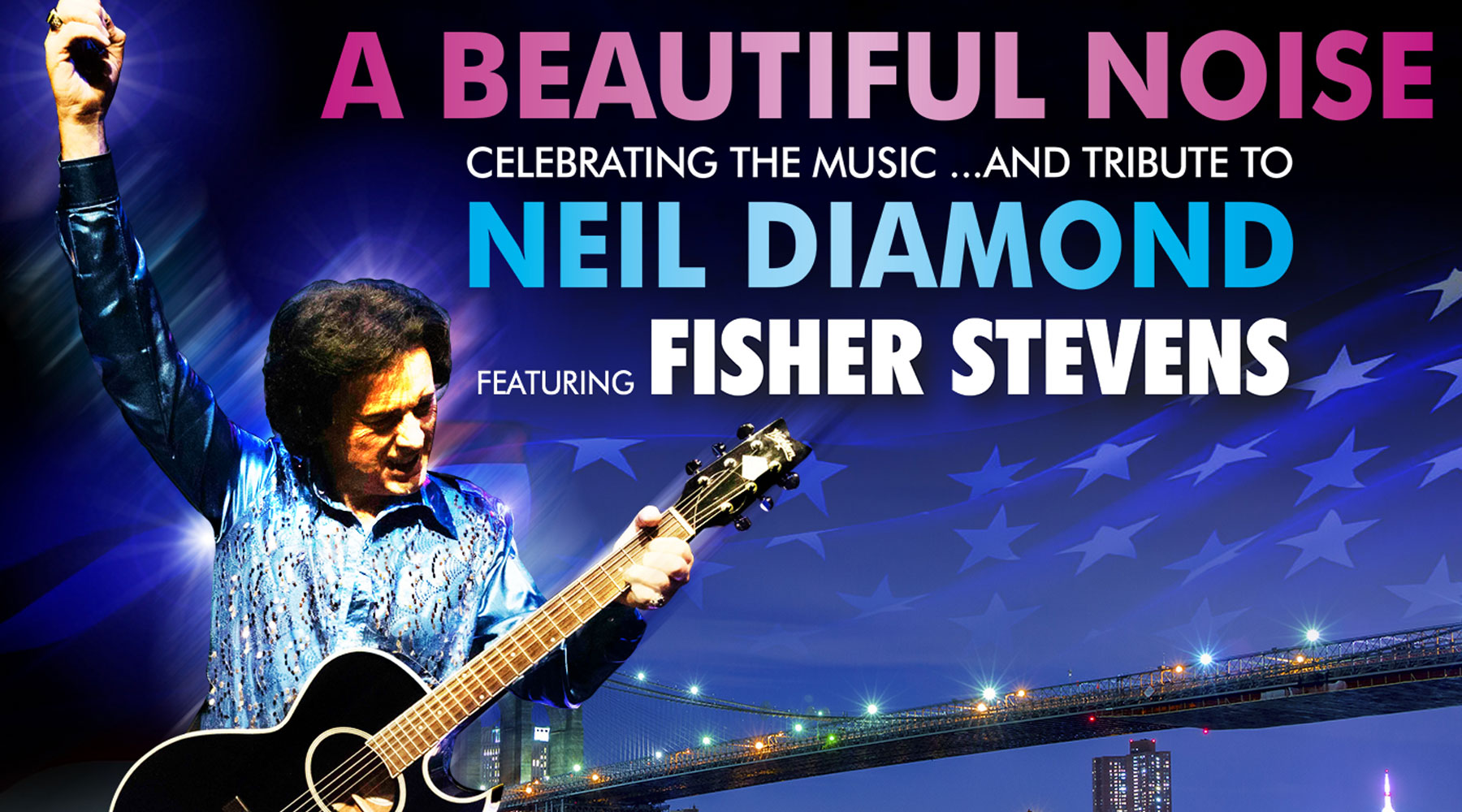 ⭐️⭐️⭐️⭐️
He's penned some of the greatest hits of the 20th century and is revered the world over. Now, the legendary music of Neil Diamond is brought to life on a West End stage for a night you won't forget.
A Beautiful Noise may be a far cry from the big-budget musicals in theatres that surround it, but the music – and Fisher Stevens' voice – speaks for itself.
On its West End debut, the show solidifies its position as the essential tribute to Neil Diamond.
The production takes us to 49th Street – New York's Brill Building – where some of Diamond's greatest songs were penned, leading into an evening light on story but bursting with song.
It's near impossible to distinguish Fisher Stevens from Diamond himself; from soulful softness in ballad "I Am, I Said" to the gritty celebration of "Beautiful Noise", the show hits the ground running and doesn't stop.
The live band make light work of Diamond's music, shredding the big numbers and delicately placing those with a slower pace.
There's a good mixture of soft pop and big rock numbers, with a great amount of detail in ensuring that songs are orchestrated as on the records – intros are instantly recognisable but refreshed with this engaging and enthusiastic backing group.
The production holds the music at its heart and delivers a touching tribute to Diamond's diagnosis with Parkinson's disease, even collecting donations in buckets at the end of the show.
It's impossible not to be captivated by Diamond's anthems, swelled and elevated by the merry band on stage. With Fisher Stevens at the helm, it's hard to go wrong.
The evening culminates in a rousing rendition of "Sweet Caroline", Diamond's 1969 hit, where a captivated audience need no instruction to belt with gusto at the top of their lungs.
Cue enthusiastic hand-waving, ooh's and ahh's a-plenty, and the magic moment when strangers beside you become friends – all through the magic of Diamond's music.
As climactic numbers go, it's hard to beat. Crowds are sent out into the streets of London glowing with delight at this brilliant final flourish, ready to evangelise to strangers about this joyous production.
And as tributes to the greats go, you'd struggle to get more bang for your buck in the West End.
A Beautiful Noise is on tour, and will return to the West End on 10 June