⭐️⭐️⭐️⭐️⭐️
There's probably only one medium of theatre where an audience gives itself a hug at the beginning without questioning the instruction – pantomime, of course!
And after a few rubbish years without it, this year's panto at Inverness' Eden Court is a hug like no other – it'll warm you to the core and leave your sides in bits with laughter.
Steven Wren has penned the story – a pacy, empowering take on the classic fairytale. Weaving little strands for all ages results in a tapestry fit for all to enjoy. It's not just the glass slipper that's glistening in this fairytale.
He also stars as Dame Nanny Rosie, Cinderella's Nanny, who is more glamorous than ever – but much more importantly, she's full of heart. 'Everything's Coming Up Roses' is her fanfare on stage and this Dame deserves every jolly second of it.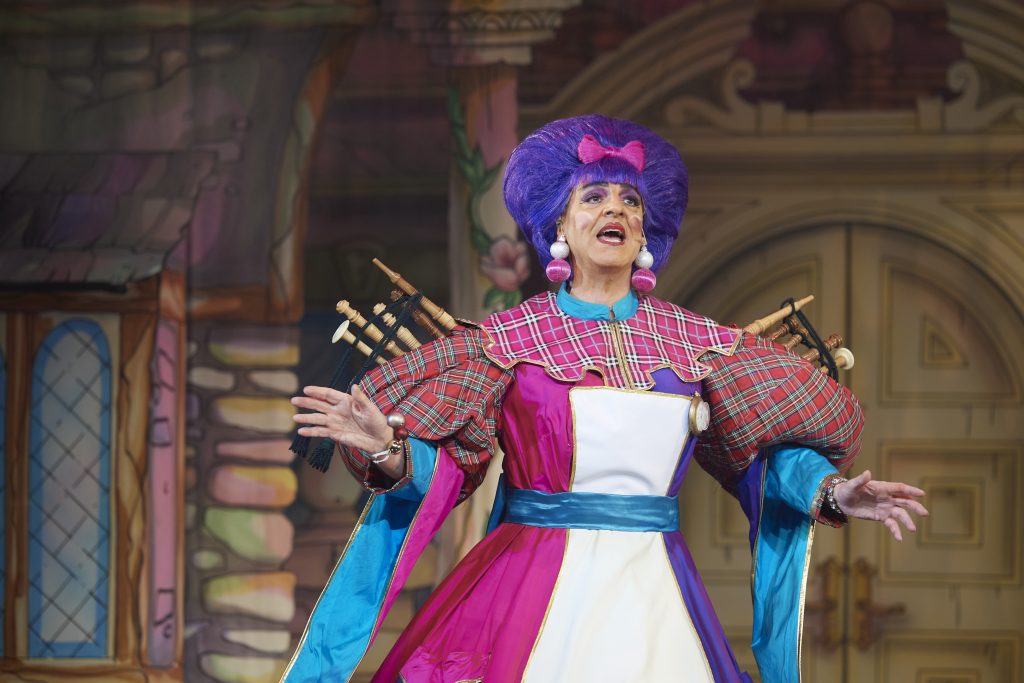 Melting the traditional with the modern, Wren's Rosie doesn't take herself too seriously. Despite writing the script, Rosie shares the laughs out. The jokes come thick and fast but the all-important pathos is never too far – because we all need to "aww" just as much as "boo"!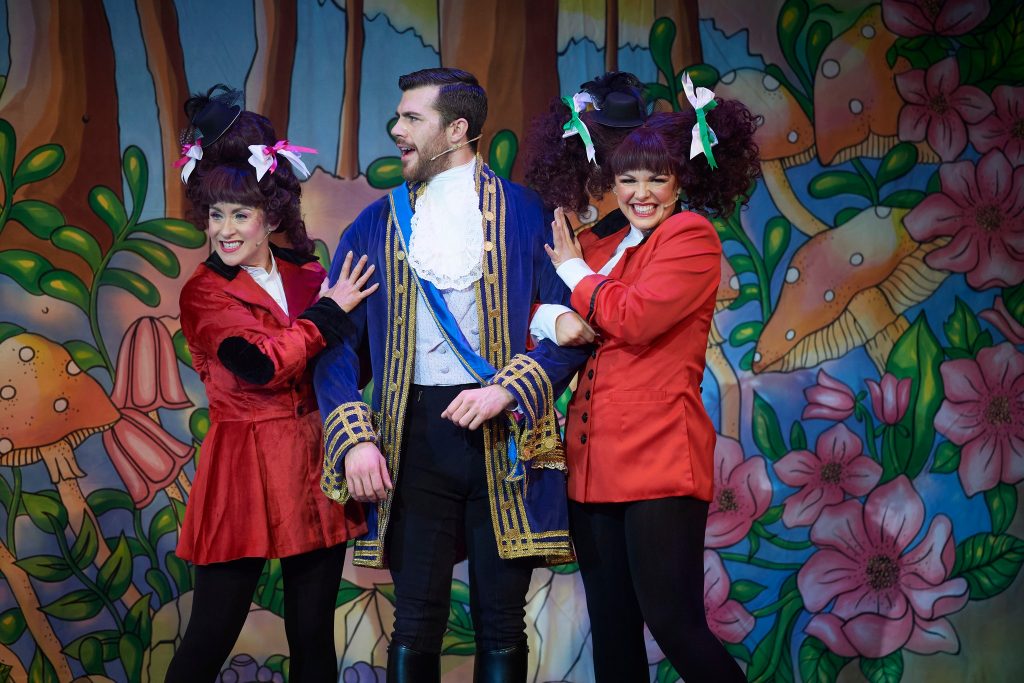 The Boo's are milked by Cinderella's 'Ugly' stepsisters – Charlotte Forbes and Martine McMenemy. They might be glamourous, but their hearts are far from it. These evil two are egged on by their Cockney mammy, the Wicked Stepmother (Marj Hogarth).
At Dame Rosie's side is hopelessly in love Buttons (Ross Allan). His energy is relentless and wee ones can't stop cheering as their pal gets up to some ridiculous capers. He might not get the girl in the end – and we'll be on his side for that – but he still waves us off with a smile.
At the heart of our story is Jen Neil's weegie Cinderella – a straight-talking, no-nonsense kind of girl. She doesn't need rescuing by Prince Charming (Jamie Crockart) – after all, it's her name on the poster.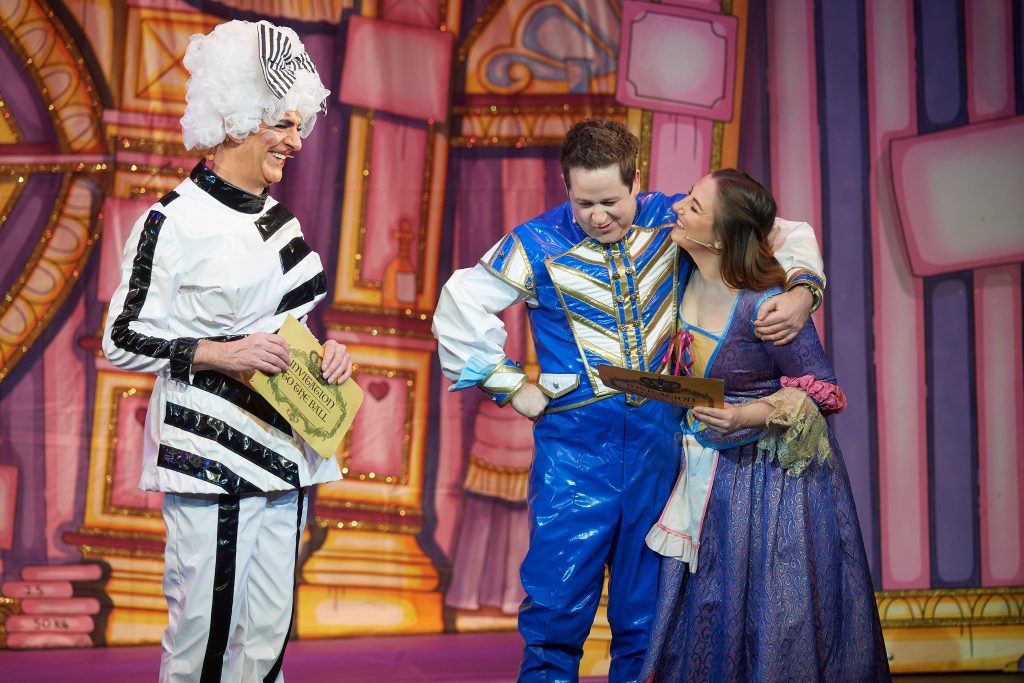 Jam-packed with an eclectic musical mix, all ably arranged by musical maestro Will Marshall, our Cinders fair belts them out. A genius take on the lip-sync battle between Cinders and Buttons makes a tricky task look simple.
Running over two and a half hours with an interval, you'd be forgiven for thinking it could be shorter – but it doesn't let up in pace. Where less is often more in the panto sphere, even this mammoth production will leave you wishing for it to run on a little.
Don't miss your chance to get a Rosie Bosie this Christmas – we'll do everything we can to make it back before the curtain comes down for the final time!
Cinderella at Eden Court, Inverness until Saturday 8th January 2022