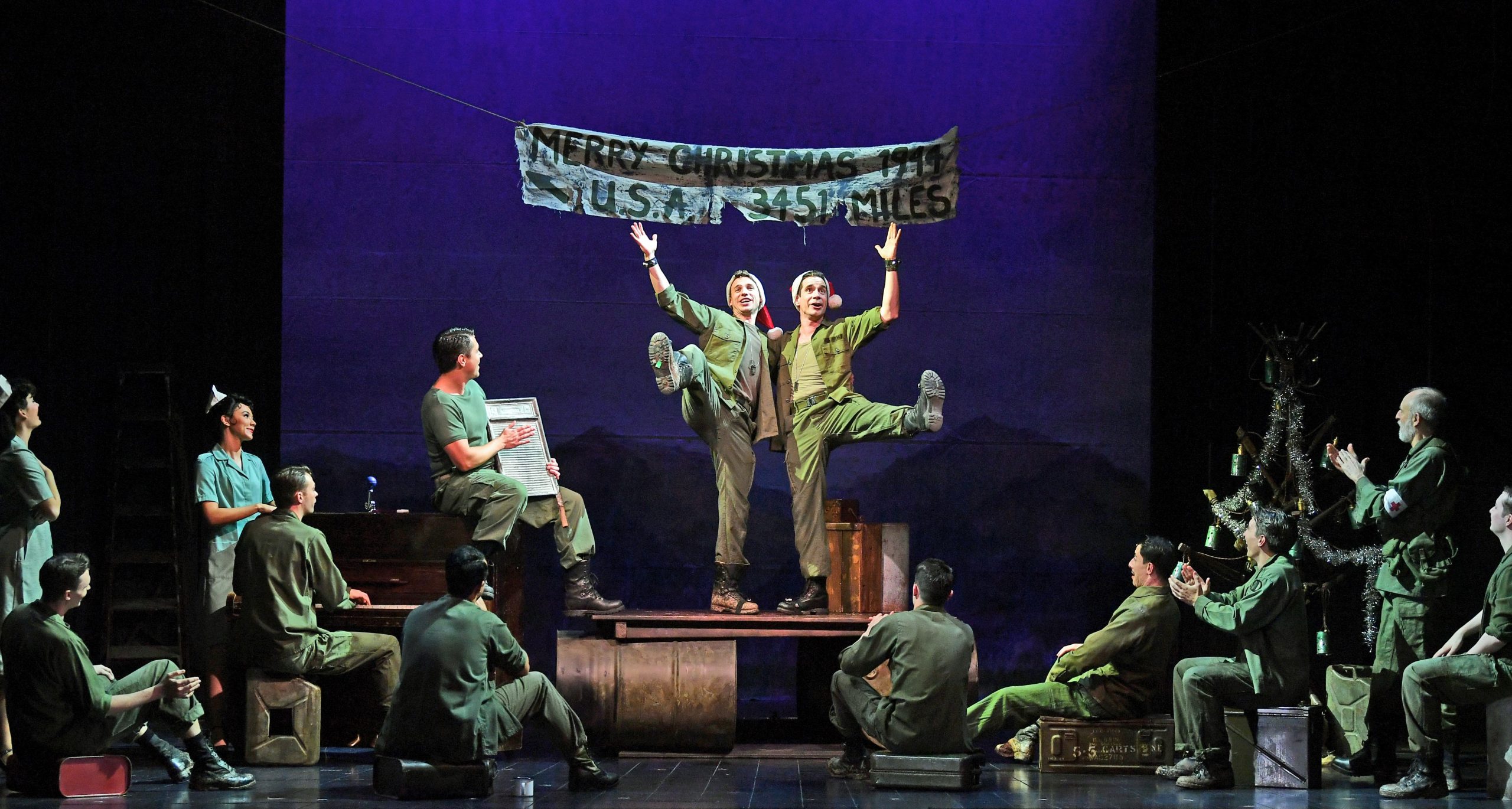 ⭐️⭐️⭐️⭐️
What better way to welcome in the festive season than an evening filled with nostalgia, music and… snow!
When household favourites Wallace and Davis follow a sister act to a failing resort in Vermont, they decide to put on a show for their former army division – and save the future of their old General's Inn.
The show follows the story of the 1954 film, though does skip over some important moments.
Leading the drama are the slick and sophisticated Bob Wallace (Matthew Jeans) and Phil Davis (Dan Burton). The pair ooze charm and shine in their big numbers. Working with a super-sharp ensemble, the real joy of White Christmas is the big MGM-style numbers.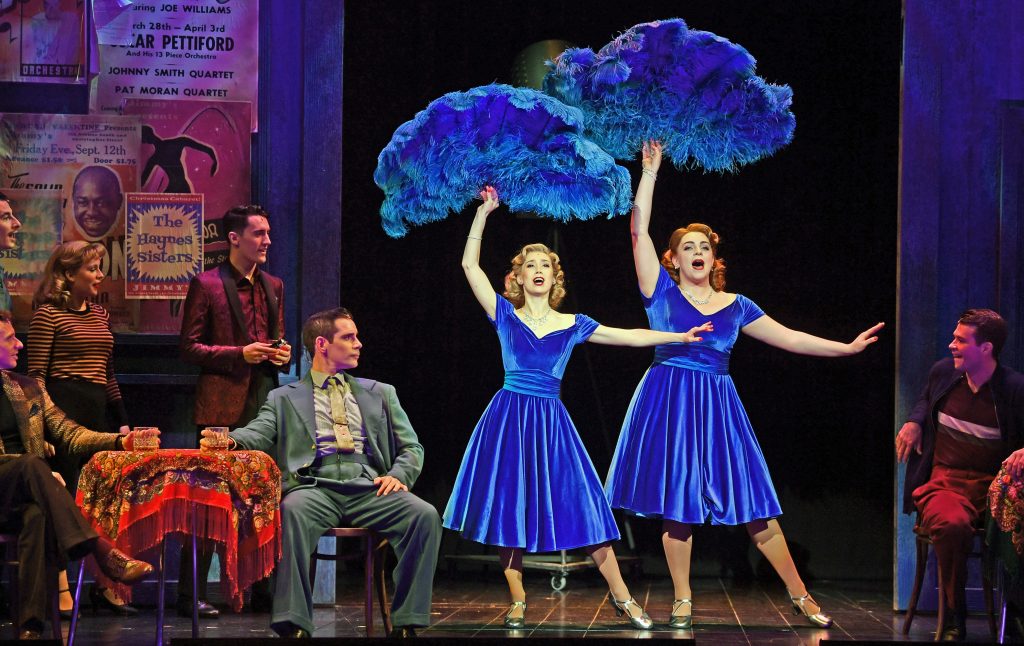 The eye-catching Betty Haynes (Jessica Daley) and her sister Judy (Emily Langham) who lead the duo away from the lights of New York are equally dazzling in their numbers, from the cheeky 'Sisters' to the suave 'Falling Out of Love Can Be Fun'.
Stealing the show is singer-turned-receptionist once again seeking the spotlight, Martha Watson (Sally Ann Triplett). Her over-the-top humour and stunning vocal ability really keep the pace up.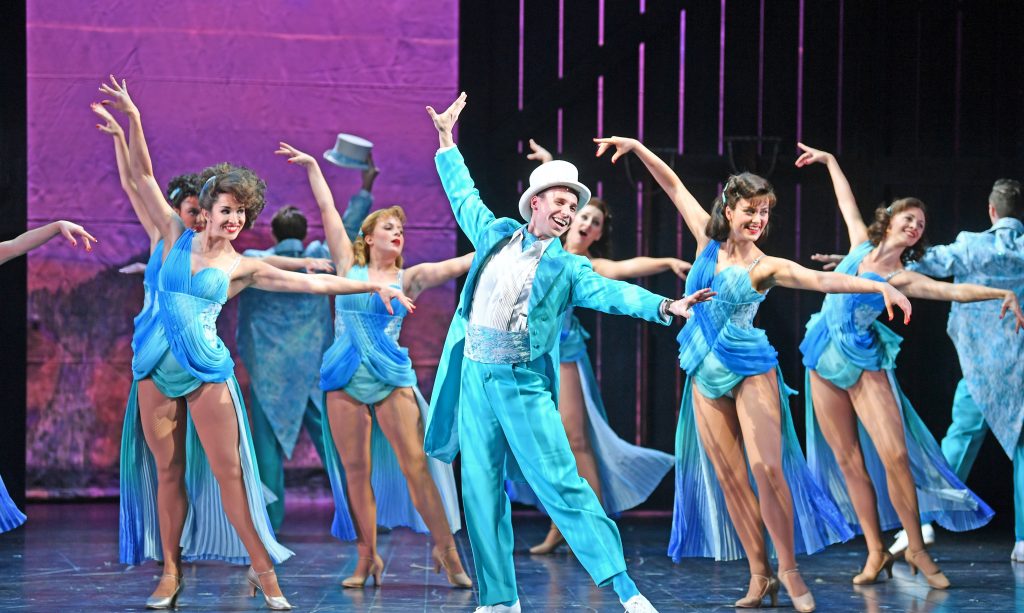 The musical numbers are, of course, the real stand-outs of this production – and who can resist the catchy 'Snow', 'Blue Skies' or the tap-tastic 'Let Yourself Go'. Stephen Mear's choreography has plenty of time to shine – and shine it does.
Neil MacDonald leads the live band with gusto, which embellishes each piece with flourish.
It might not be quite as festive as its name suggests, but White Christmas harks back to simpler times. This hugely talented ensemble ensure this escape to the 50s is a joyful trip from the world outside.
White Christmas at Edinburgh Playhouse until Thursday 30th December 2021