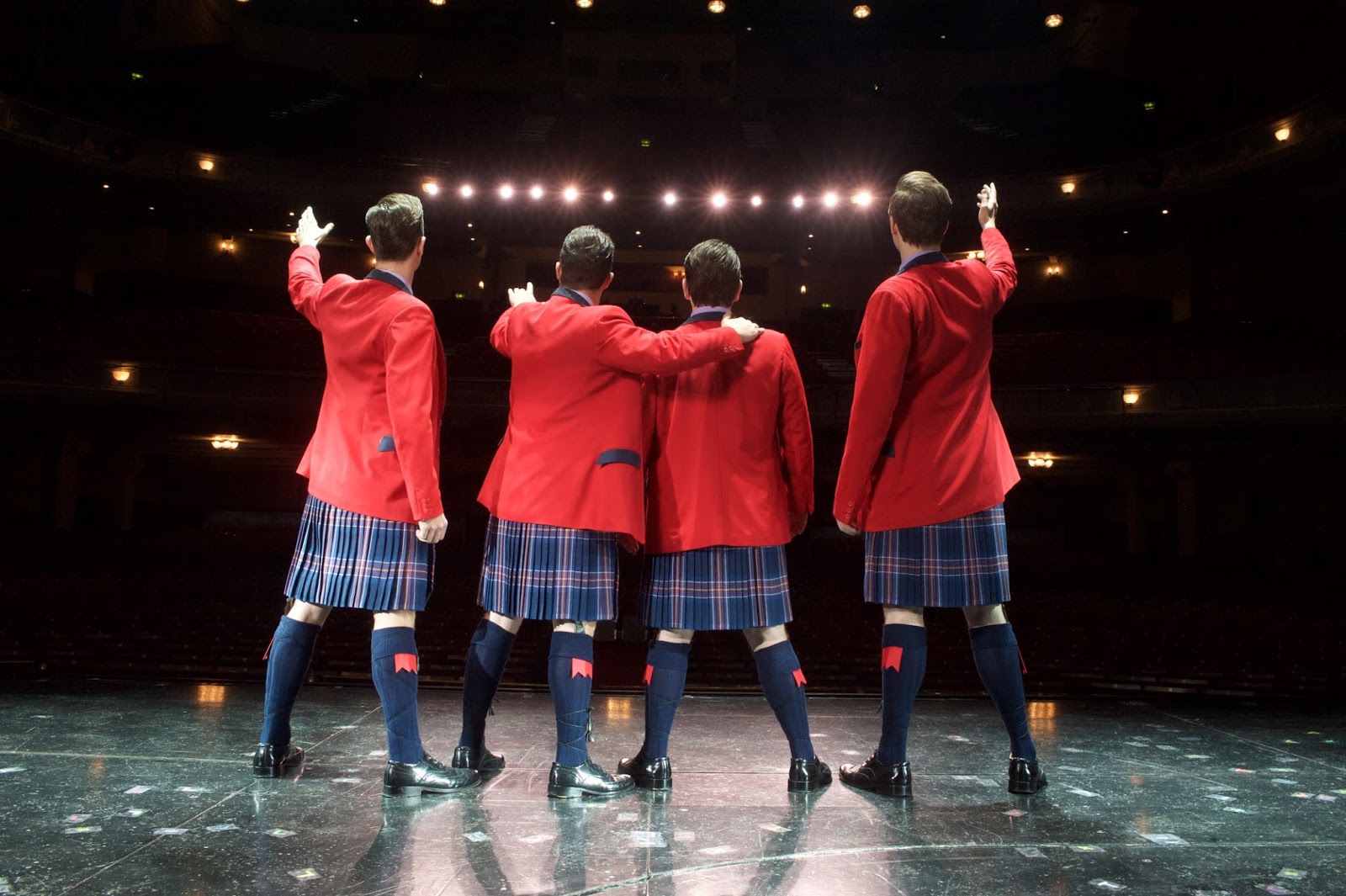 ⭐️⭐️⭐️⭐️
Four guys standing under a street lamp making their unmistakable sound. It's where it all started for Frankie Valli and the Four Seasons, and it's where Jersey Boys kicks off the larger-than-life story of the band that took the world by storm.
Rocking its way into Edinburgh for a rapidly selling fortnight, Jersey Boys bucks the jukebox musical trend by putting the strains and stresses of the band's rise to fame in the spotlight rather than just as tedious links between songs.
Driven by the incredible story, this rags-to-riches tale is packed full of hits. From "Sherry" and "Walk Like A Man" to "My Eyes Adored You" and "December 1963 (Oh, What A Night)", the audience can't help but be taken back to a time when music was made using real instruments by talented songwriters.
Now in its 13th year, the production is a little dusty – the once novel staging now a little dull. For a musical often associated with the bright red jackets, there's more grit than glamour on stage, with the dark backdrop robbing the show of the potential for much more light.
On its second visit to Edinburgh Playhouse – the UK's biggest theatre – since it went out on tour, the production could do with a little more TLC to bring it up to scratch.
A combination of poor diction and varying sound levels do detract from the pace, but all is forgiven when the big numbers arrive, delivered with an astonishing and effortless falsetto from Valli, played by Michael Watson. The heart of the musical is, of course, those four boys from Jersey and the unmistakable music that they made.
The iconic choreography of Sergio Trujillo is lovingly played out, every step-dig and "Walk Like A Man" chest strike in perfect sequence. If it's the legend of the Four Seasons you're looking for, Jersey Boys has bottled the 60s up and served it with a hamburger and soda.
The real standout in this show is that it doesn't hold back on the low points. The greatest audience reaction comes from a late bombshell about the group's finances, even at the height of their fame.
For any fan of the Four Seasons, the story that Jersey Boys tells is unmissable. For those who don't know that they are fans yet, a night at the theatre is the conversion that they need.
In closing the show, Valli compares himself to the Duracell bunny – "I just keep going and going and going…". Whilst Valli does indeed still tour the world with his band, with any luck Jersey Boys will continue to tell the incredible story of the Four Seasons for many years to come too.
Jersey Boys at Edinburgh Playhouse until 2 March, then touring
Originally published for Broadway World UK