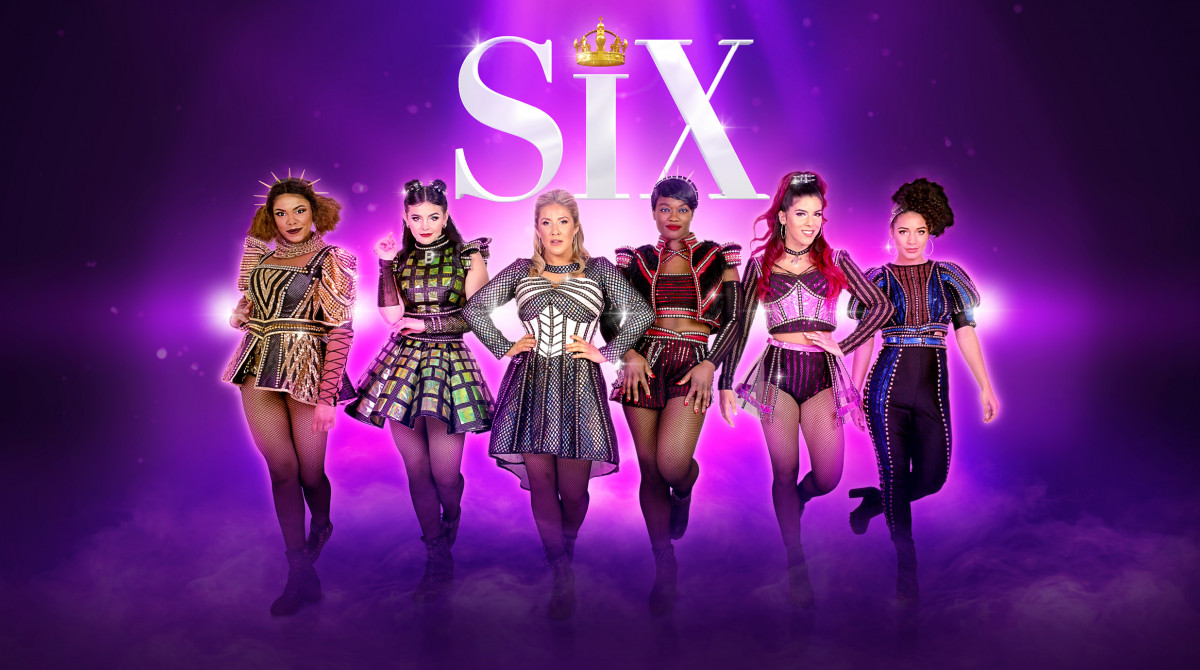 ⭐️⭐️⭐️⭐️
They say that history is written by the victors. Though the ill-fated wives of Henry VIII may not seem to come out on top in your average history textbook, Six The Musical proves that there are two sides to every story – and this time, it's the women who are doing the talking.
BWW Review: SIX THE MUSICAL, Arts Theatre,As informative as they are entertaining, the characters portrayed by this SIX-strong cast may have their stories buried in the past, but they're kicking their way into the present with their own brand of pumped-up pop.
It's hard to call the show a musical; it feels more like a rock concert – a historically, hysterically charged Little Mix is maybe more accurate – with some Tudor-isms thrown in for good measure; no real running narrative is present, but it's not really needed.
These SIX women are empowered and feisty, taking ownership of their own stories and delivering them much like a modern day pop album – a few big banging tunes, a slower ballad and finishing up with an energetic remix.
The concept is a bit corny for your average theatre-goer and the show is definitely not for everyone, but for those it reaches out to, Six the Musical hits the mark from its opening bars and never relents.
Each of the SIX donning platformed boots, corsets and fishnets, this punky feel contrasts with a barren stage housing only an all-female (there's a theme here…) band.
Despite the limited set, the production is clever in its use of tech to shift the staging up a little. Overall, this does work well – staging as a concert rather than a fully-fledged musical does help, of course.
Empowerment is the order of the day and it's served up in heaps – even in quiet moments; Natalie Paris's Jane Seymour is as in control as the brash Jarneia Richard-Noel's Catherine of Aragon.
Opening for another run in London's West End, and buoyed by five Olivier Award nominations, Six the Musical is flying higher than ever before.
As a musical experience, Six the Musical knows its target audience well. Although simplistic, it is an entertaining and empowering boost that the male-dominated history books could do with.
Six the Musical at Arts Theatre until 6 June