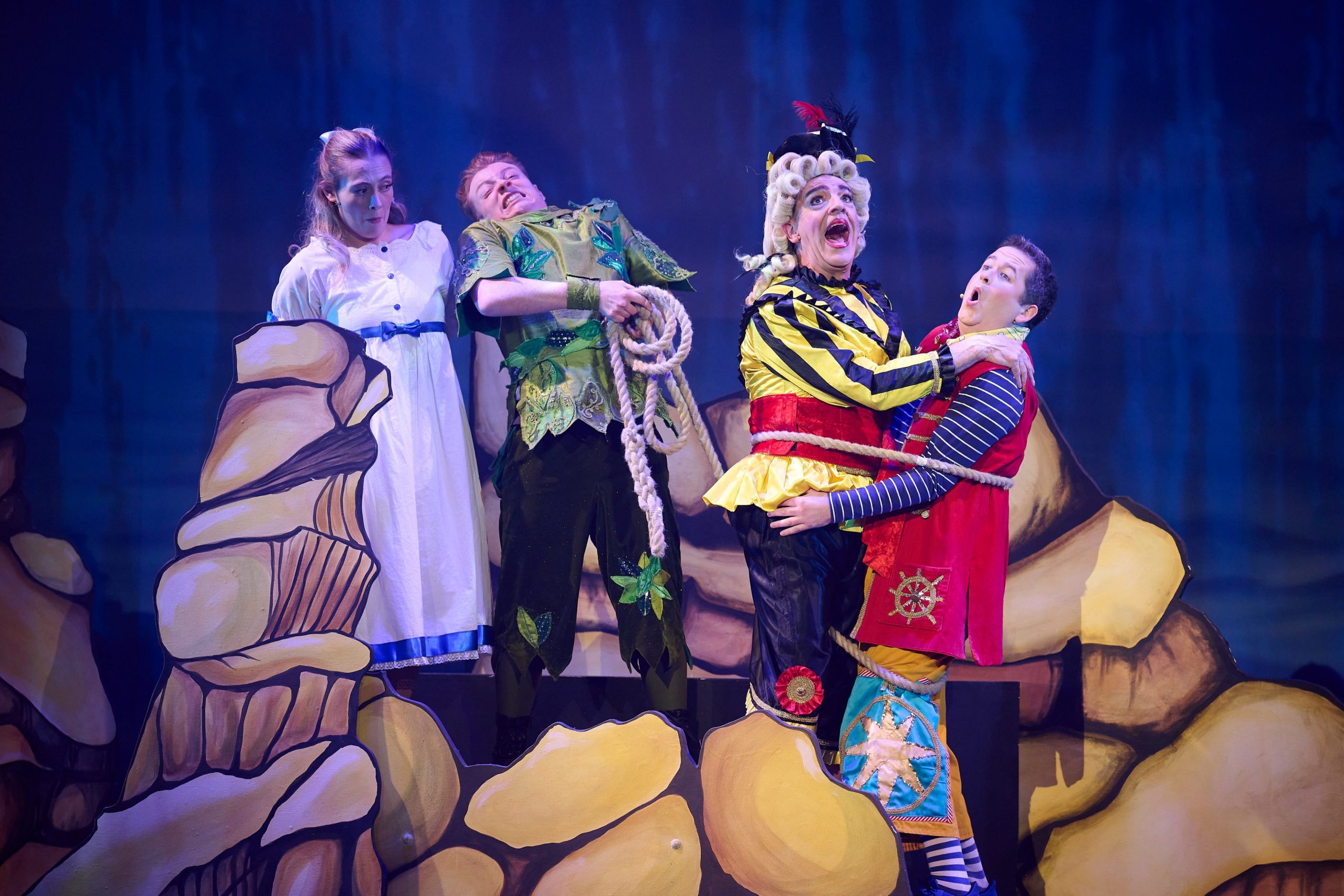 ⭐️⭐️⭐️⭐️⭐️
This year's five-star pantomime offering from Inverness' Eden Court proves that all pantos are not created equal.
A success undoubtedly because of the mammoth team on and off stage, this magical adventure to Neverland might just be the best pantomime in Scotland this year.
Peter Pan is the boy who never grew up, leaving Neverland only to sit on the Darling's windowsill to hear their bedtime stories. 
After a mischievous wake up call, the Darlings travel back to Neverland with Peter where the adventure really begins.
Colourful new lands are explored in Jayson Noble's sets after a dazzling display of flying wizardry which sees Peter (Reece Duncan) and the Darling trio (led by newcomer Lorenza Michelucci-Dunn) all fly independently at the same time – a triumphant feat by any standards.
But it isn't all sickly-sweet. This tale's Tinkerbell (punchy TikTok trend-savvy Laura Blair) gets jealous of Peter's new pals and turns the goodies over to the evil Captain Hook (Scott Ainslie).
Steven Wren anchors the show as delightfully funny Dame Moira McSmee. This man in a frock exudes warmth and commands the Court's stage with effortless ease.
He's paired with the delightfully energetic Ross Allan as Starkey, whose little pinky has the power to conduct the audience into hysteria – so brace for when he waves his full arm.
Eric Potts' script, with additional material by Steven Wren, is jam-packed with routines, songs and gags.
An inventive swashbuckling slosh scene on a moving boat is just one of the ways this Highland adventure bucks the usual trends.
Lengthy scenes featuring only principal comics are off the cards – the talented ensemble are on stage throughout and Eden Court hand not just the microphone but the spotlight to the ridiculously talented troupe of their youth chorus.
It takes a huge team to make a show so polished but it's impossible to mention them all. But rest assured every cog in this wheel makes this magical show so joyous.
Audiences want to leave a pantomime with a warm glow. At the Eden Court, they burn with festive fire.
Consistently, Inverness' Eden Court proves itself to be among the best pantomimes in Scotland. This year they might well have topped the list.
Peter Pan at Eden Court, Inverness until Sunday 8th January 2023