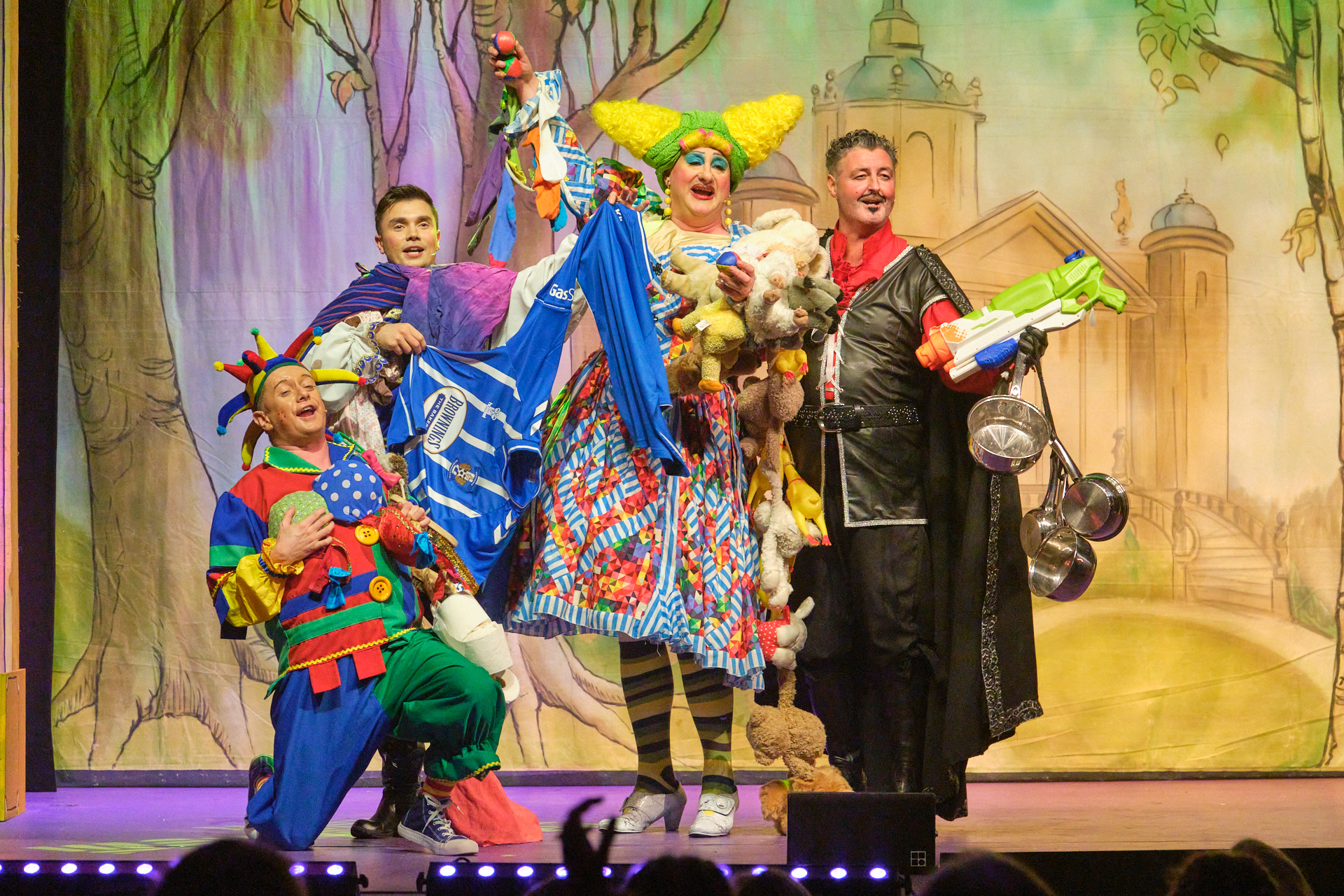 After a mammoth 22 shows, my festive sparkle finally fizzled for another year in Kirkcaldy as my Braw Theatre panto tour came to a close.
What better way to celebrate that milestone, then, than popping along to see my local amateur dramatic club's pantomime, Mother Goose.
This year's Kirky Players pantomime really did rival the professionals in gusto and polish, with a stonking script by Roy McGregor and a dazzling set and costumes all produced in house by an army of volunteers.
It really was a joy to watch. Seeing your pals tread the boards is a really wonderful thing – but to see a tiny team deliver a full scale pantomime in the 60-odd seater Turret Theatre in Kirkintilloch brought a real festive sparkle to the end of a brilliant season of panto.
People writing about theatre – myself included – are often guilty of ignoring the gems on our doorstep. My resolution for 2023 is to put that right.
Scotland's theatres – big and small – need our support more than ever. So seek out your local am-dram group, buy and ticket and don't look back!
—
Meanwhile, February brings to a close the utterly brilliant Celtic Connections music festival in Glasgow.
2023 marks the festival's 30th anniversary and its showing no sign of slowing down.
Still in full swing at time of going to print, my musical outings so far have been ridiculously eclectic and immensely enjoyable.
From folk royalty Judy Collins – now an incredible 83 years old – to the fresh-faced full-throttle Hebridean rockers Peat and Diesel, there is something for everyone.
Every day is a whistle-stop tour around the world at Celtic Connections. Testament in no small part to the ingenious team putting the event together, each billing is perfectly balanced – opening the door to a whole new genre of music for the assembled.
My top find so far is Moonlight Benjamin, a powerhouse Haitian singer who blends Caribbean Blues with Punk, sprinkling a little voodoo magic along the way.
That's the real beauty of this vibrant festival. While finances are tight, this year's programme provides real bang for your buck as a tonic to the dreary close of the Scottish winter.
Originally published in The Scots Independent newspaper