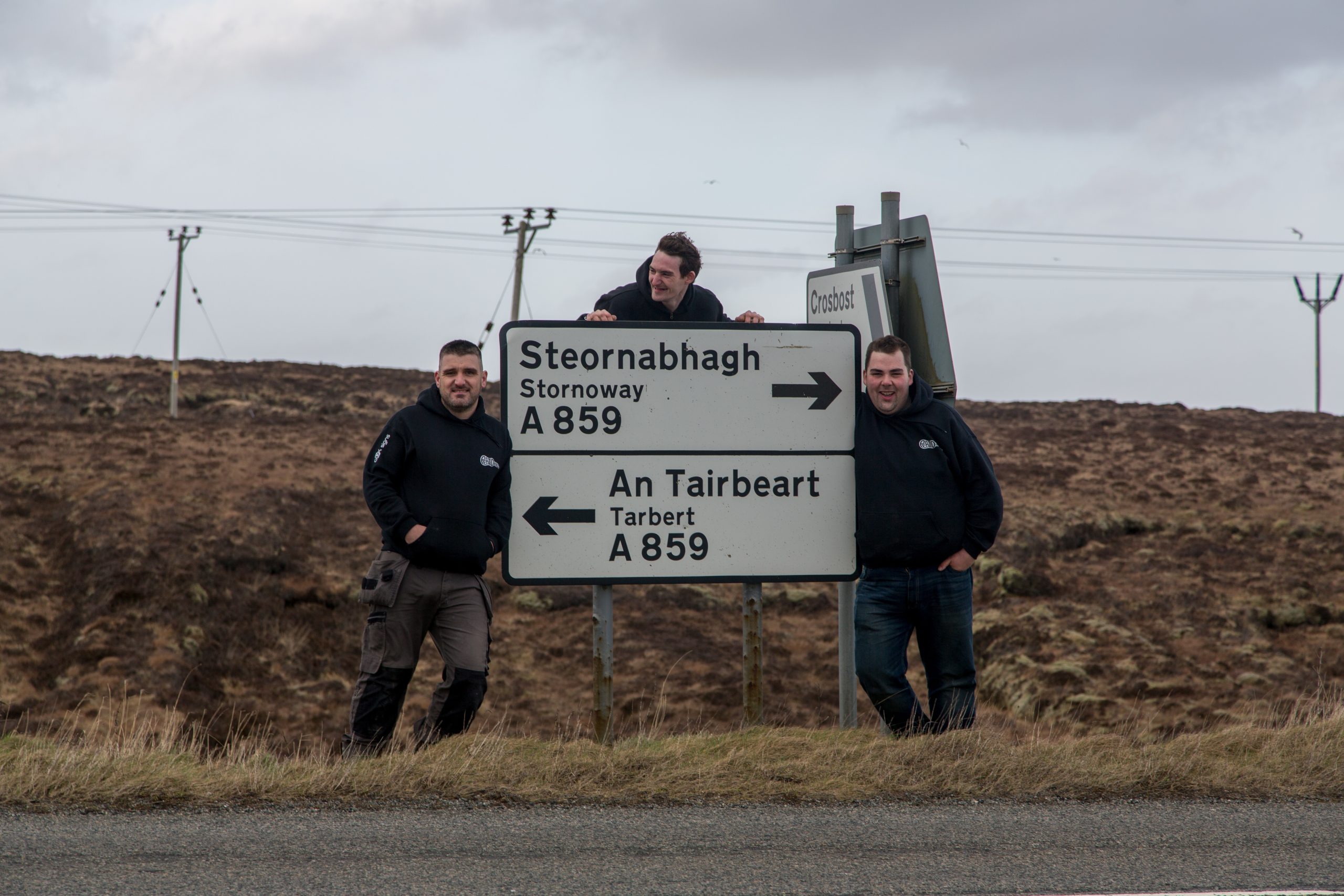 ⭐️⭐️⭐️⭐️⭐️
This ragged rabble from Stornoway whip the Glasgow crowd into a frenzy, expertly kicking off the first weekend of Celtic Connections in a way that only they can.
Almost unbelievably, these three lads from the Hebrides still can't quite fathom the crowds they pull, even after the feeding frenzy to snap up tickets for this sold-out show at Glasgow's vast Royal Concert Hall.
Though a far cry from a quiet corner of a pub on the Isle of Lewis, the three-strong band have the ability to bring an intimacy to a mammoth show like this, even to the furthest-reaches of the auditorium.
The stonking setlist kicks off with a growly 'Horo Gheallaidh', complete with a light show to rival bands that would fill Hampden.
Peppered between the hits, Calum "Boydie" MacLeod chugs on a can of Tennents – the fuel to keep his growl finely tuned – and is forced to tie his shoelaces because he's been stamping too hard.
These very real interactions give the band a boy-ish grounding against the mania from their loyal fanbase.
Innes Scott on the squeezebox keeps the show on the road, allowing just the right level of chaos to unfold before accelerating back to musical madness with a killer collection of tunes.
The band's unique catalogue of new and old will please trad purists and punk rebels alike.
Breaking the barrier of accessibility to bring Gaelic back in the mainstream on the Scottish music scene is a happy coincidence rather than a political statement for Peat and Diesel.
Back to the music… A roof-raising 'Brandy in the Airidh' gives the crowd the licence to really "give it laldy!" – and they do.
With the audience on tenterhooks after an ear-ringing 'Island', the whole affair is brought to a rowdy close with the brilliant 'Western Isles' and 'Country Boy'.
Who'd rather be at home watching the telly when there is this much fun to be had?!
Reviewed on Saturday 21st January 2023