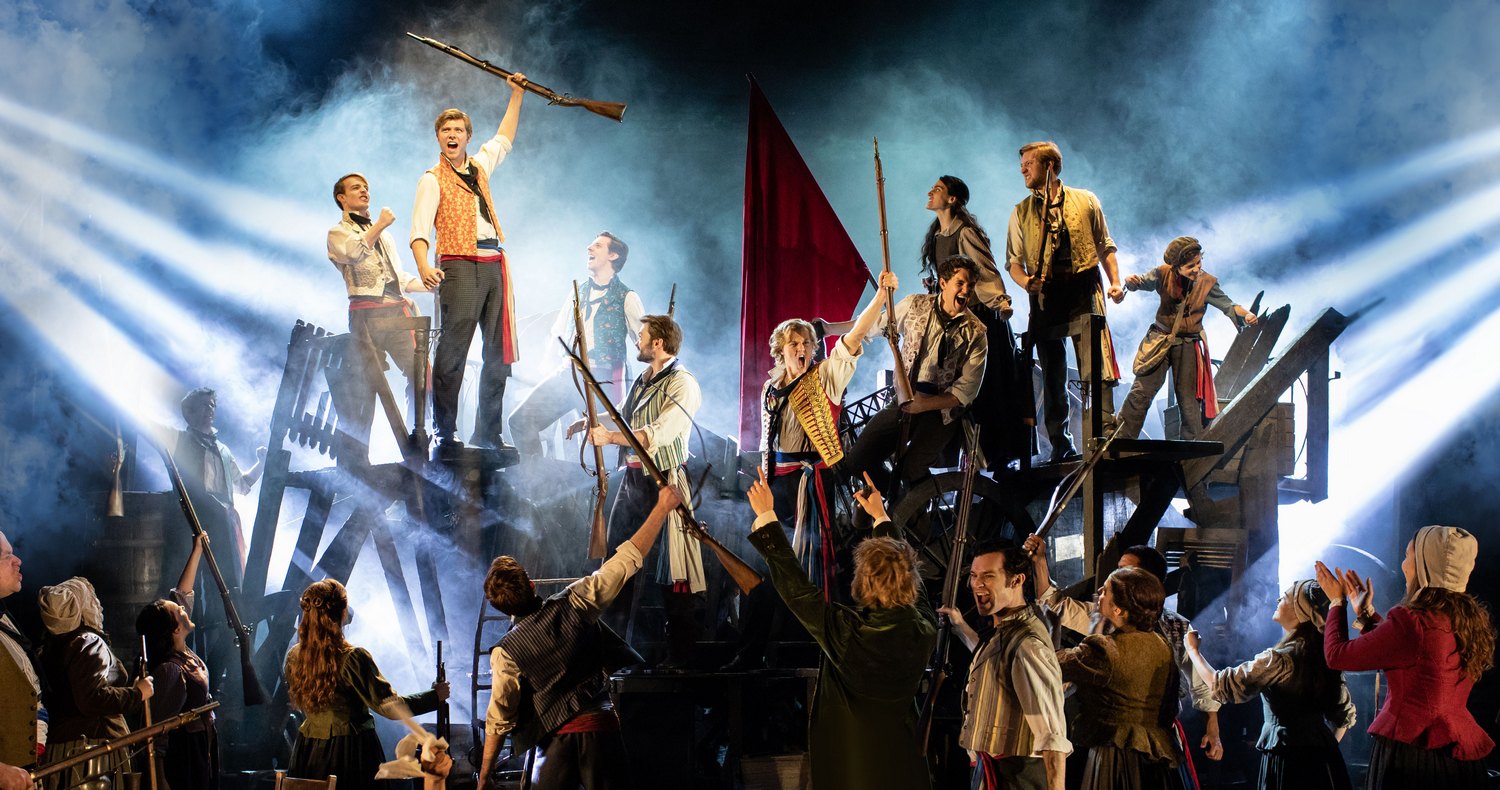 ⭐️⭐️⭐️⭐️⭐️
"To love another person is the see the face of God" closes this revolutionary musical, in joyful contrast to the melancholy "Look Down" which opens it.
Between these are some of theatre's most powerful moments as Les Misérables visits Glasgow for the first time ever – complete with revised staging that breathes precious new life into this theatrical staple.
Once-convict-turned-Mayor Jean Valjean (Dean Chisnall) is a reformed man through the divine intervention of a Bishop (Earl Carpenter), but he is never far from the pursuit of Inspector Javert (Nic Greenshields). While a revolution sweeps the streets of Paris, the pair are forced to confront the shadows of the past and face the tragedy of their future.
The tension between the pair is palpable throughout, but particularly in 'The Confrontation'. The show's spruce up has ramped up the tension dramatically, seeing its audience audibly gasping as the pursuit comes to a head.
Chisnell's Valjean is tender and rugged in equal measure. From the belt of 'Who Am I?' to the whispering prayer of 'Bring Him Home', he encapsulates the good and the bad of Hugo's protagonist.
Factory worker Fantine's (Katie Hall) appearance in the drama is brief but haunting – 'I Dreamed a Dream' lingers on well after its closing bars.
`But it's not all familiar – breaking the shackles from its West End rotating stage, Les Misérables is rejuvenated; freed; injected with an energy and pace that deepens the storyline and brings focus to Victor Hugo's immense story.
Paule Constable's lighting delivers a shocking impact to the barricade, whose devastation was previously uncovered as it rotated.
The sheer scale of the gigantic set is jaw-dropping. Geoffrey Garrat's staging is at once immense and understated, offering a real feast for our eyes but not distracting our attention.
The clue might be in the name, but audiences at Les Misérables are subjected to three hours of misery and still rise to their feet in involuntary awe at the power of what they have seen.
Our only hope of some comic relief is in the form of the gruesomely delightful Thenadier's (Ian Hughes and Tessa Kadler). The pair rob the gold from corpses, but their charm is undeniable.
This musical is clearly a labour of love for its producer, Cameron Mackintosh, who felt compelled to attend Glasgow's opening night. The work involved in scaling the production for touring is significant, but to get more from it than its West End counterpart is near unheard of.
This production isn't as good as its London counterpart – it's better.
Les Misérables at Theatre Royal, Glasgow until 31 December 2021