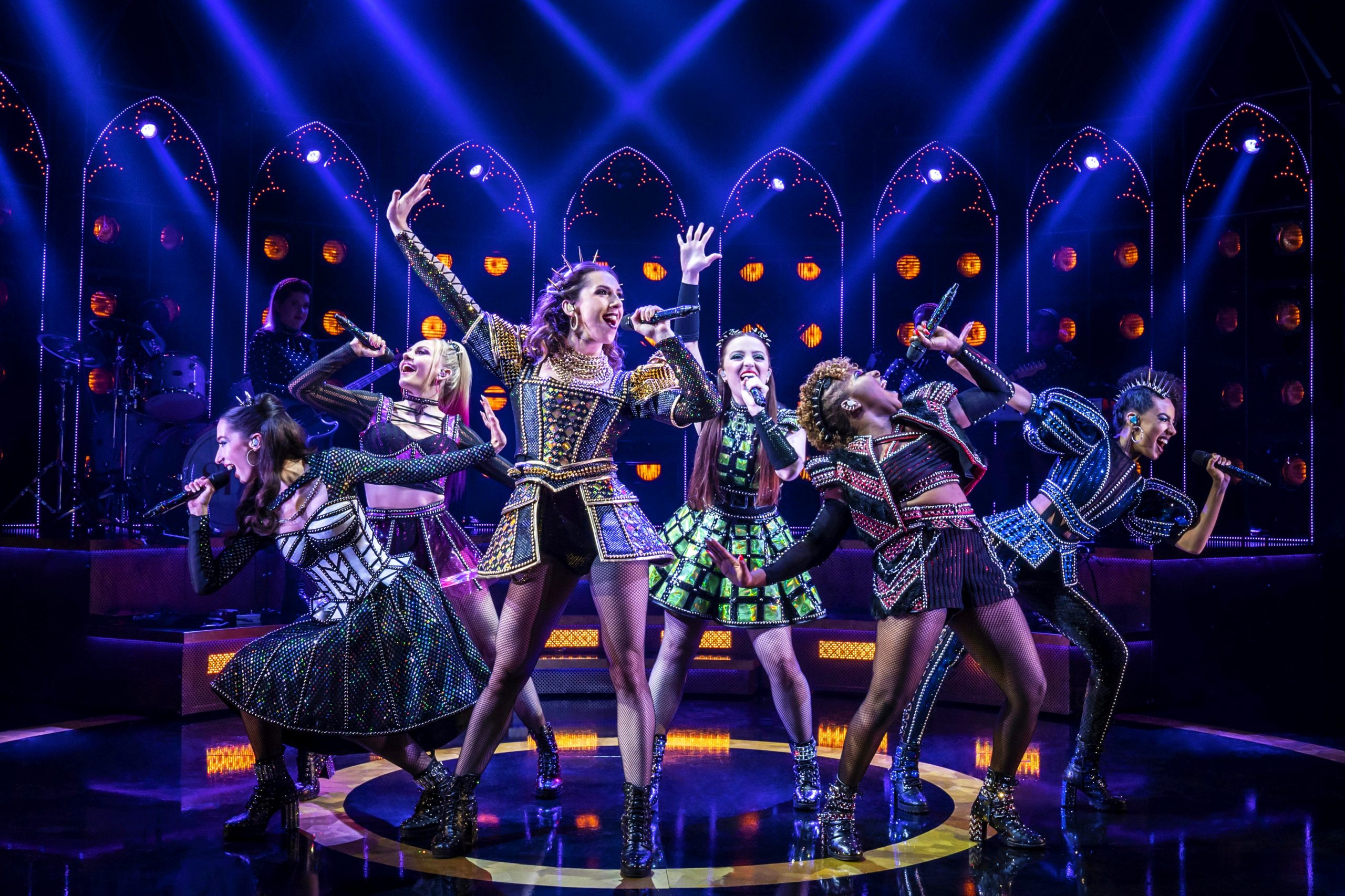 ⭐️⭐️⭐️⭐️⭐️
By regal appointment, Glasgow's Theatre Royal plays host to six of the most famous Queens in her-story for a majestic week of riotous rock that cannot be missed.
Opening the history books to explore the oft-silent six wives of Henry VIII, Six doesn't just rewrite the history books – it passes the mics to the women behind the man.
It's a joyous celebration of everything we weren't taught in school and an empowering refresh of what we thought we knew.
This musical is a pop rock show that rips up the rule book and focuses squarely on entertainment.
The six women in the spotlight are a powerhouse of vocal ability with the cheeky chat to follow. They hold court from the opening bars and don't let up.
Chlöe Hart shines as Catherine of Aragon, with a set of lungs that make redundant any amplification.
Glasgow's very own Leesa Tulley brings a joyful Scottish twist as Anne Boleyn. This tour marks her professional debut – a surprise, given how assured her performance is.
The show's score, by Toby Marlow and a Lucy Moss, is fit for the Queens that perform it, in a pumped up historical symphony sure to get stuck in your head.
There's a reason this show has such a devoted fan base.
A near sell out run with next year's dates already on sale, this is one show you shouldn't wait around to book!
Six the Musical at Theatre Royal, Glasgow until 19th June 2022, then touring
Glasgow 29 Aug – 3 Sept 2023 dates now on sale