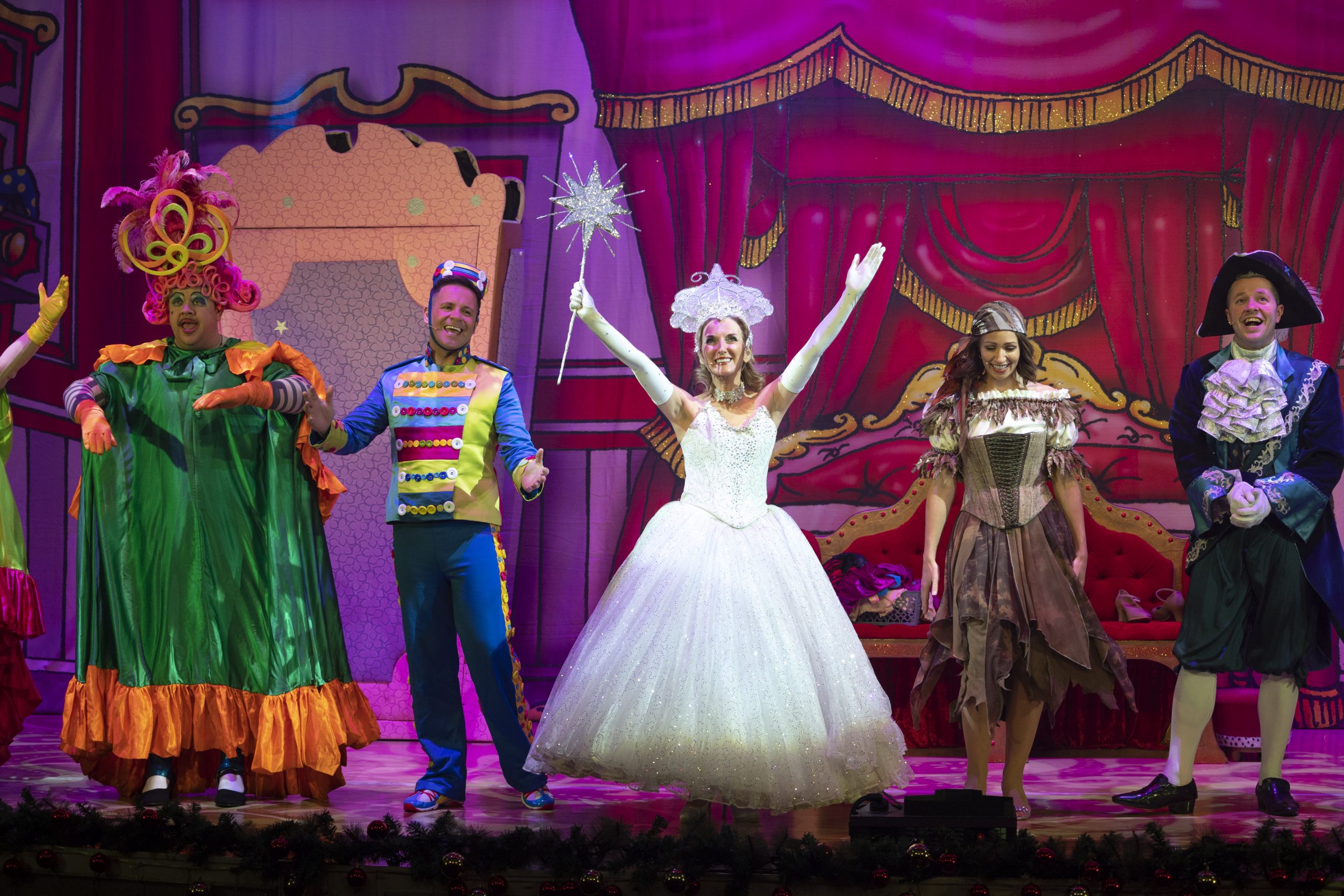 ⭐️⭐️⭐️⭐️
As the nights draw in and snow falls on the streets of Glasgow, the Pavilion Theatre opens its doors with a heartwarming tale of love, laughter and magic!
At the heart of the story is Cinderella (Julie Matheson), who remains remarkably chipper despite being stuck cleaning the family home while her father (Clark Stewart) swans off to get married.
Every pantomime needs a baddie and Nicola Auld's evil Baroness really gets the Boos flowing – she's wicked to the core and bathes in the screams of disapproval thrown her way.
Cinderella's new family is complete with stepsisters Gradina (Grado) and Boabina (Stephen Purdon) – a cruel pair, rather than full-on evil, so we can still cheer on their fun but boo them when they're being nasty.
These gruesome two aren't the only double act in this production though – Prince Charming (Chris Scougal) and Dandini (Scott Fletcher) are crucial to the happily ever after, and they make a hilarious duo with the patter and pace that a panto so crucially needs.
With the help of her best pal Buttons (Liam Dolan) and her Fairy Godmother (Alyson Orr), Cinders gets to the Ball that her evil stepmother and sisters so desperately try to stop.
Liam Dolan's Buttons is a real joy to watch. He's every bit as full of excitement and awe as the kids watching him. With the audience in the palm of his hand, you're never far away from a hilarious joke or a funny song. He might not get the girl, but the cheers show he's our favourite!
A Royal Ball is nothing without show-stopping dance routines, ably delivered by Stephanie Fulton and her energetic troupe of dancers. Not content just with choreographing the show, Fulton even takes a star turn on the ribbons towering above the stage during the Royal Ball.
Where the Pavilion really excels is in its inclusion of – or rather more giving the spotlight to – its young dancers. The energy and life they bring to the panto is extraordinary.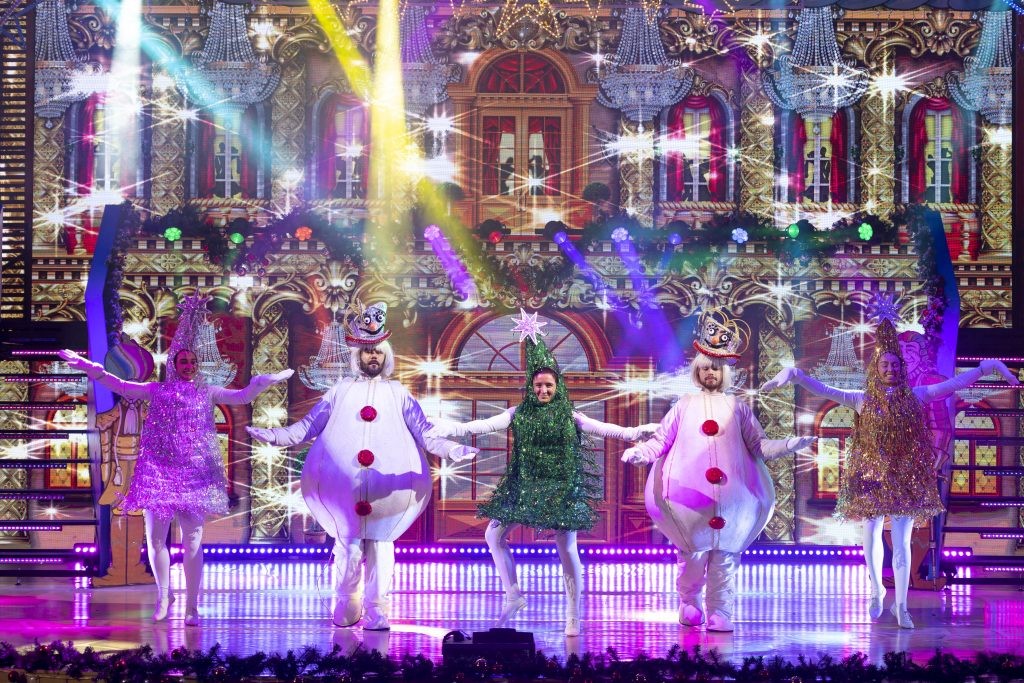 While Act 2 does get a little long for the wee ones, the pace overall secures Cinderella as one of the Pavilion's best in recent years. It's got something for everyone to enjoy – and never really takes itself too seriously.
Simon Boulajuzon's dazzling costumes really do shine in this production – it's clear that after a year without an in-person panto, some serious investment here pays off in spades.
Pantomime is the ultimate Christmas tradition and at the Pavilion, they pull out all the stops for an entertainment extravaganza that is guaranteed to put a smile on your face and a festive warmth in your heart.
Cinderella at Pavilion Theatre, Glasgow until 8th January 2022