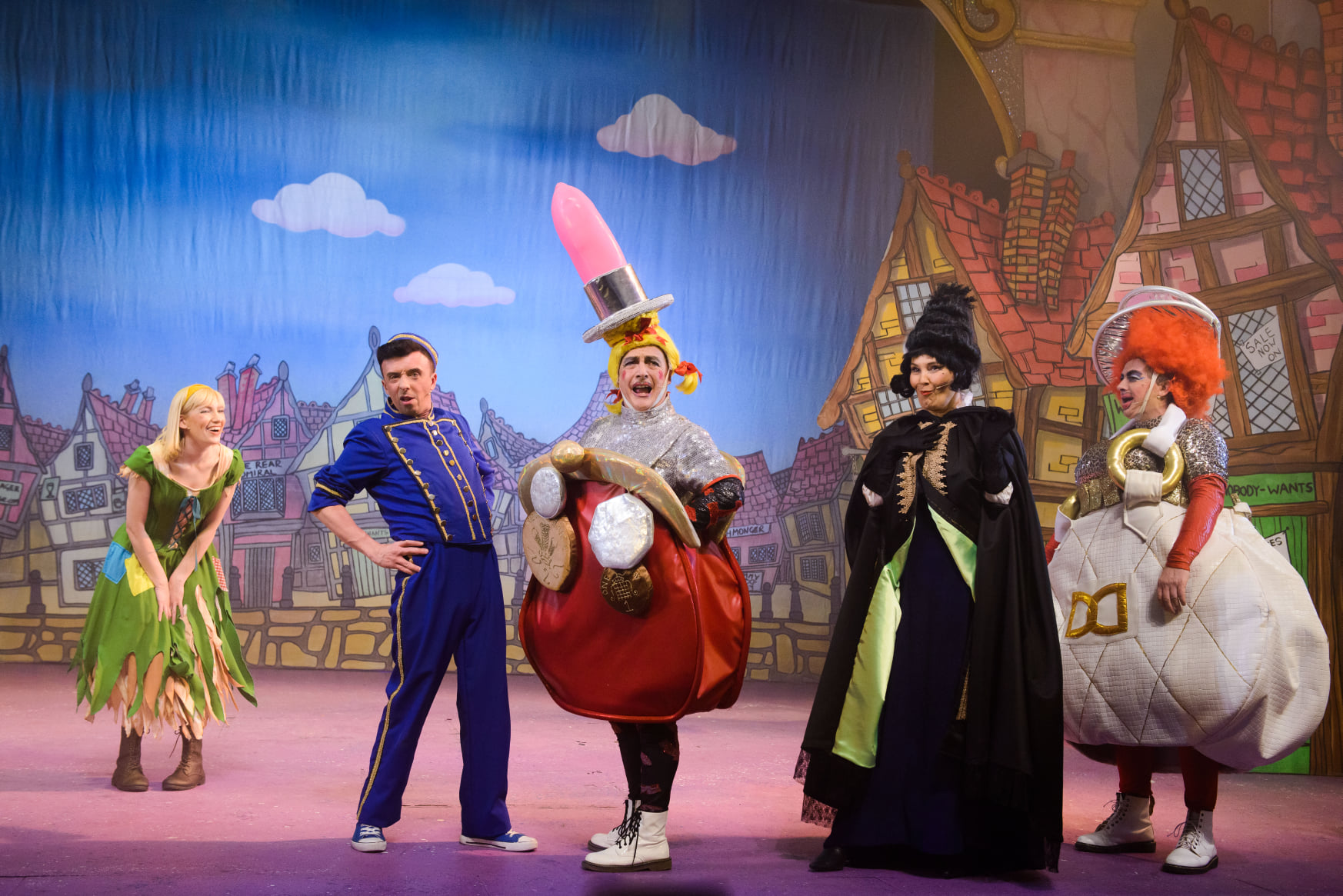 ⭐️⭐️⭐️⭐️
Scotland's smaller theatrical stages might not all have the glitz and glamour of the big cities, but the Beacon Arts Centre in Greenock bucks all the trends and punches well above its weight with its ever-joyful panto offering.
This year, after a brief hiatus due to a wee thing called a pandemic, the familiar gaggle are back with a bang – and my, aren't we glad they are back!
Offering shelter to a disguised Fairy Godmother from the cold and rain outside, Cinderella (Kim Allan) confirms she's a good egg – one that catches the eye of an also-disguised Prince Charming (Michael Karl-Lewis) walking in the woods.
The Prince's right-hand man is… er… a woman?! Yes, the gender-bending Dandini (Charis Murray) in Alan McHugh's script is a charming addition – she's strong-willed, brash and a great joker.
Lee Samuel's Buttons is our best pal – and our guide through the pantosphere. The link between the plot and the audience, Samuel is boundless energy in human form – he's got his heart set on Cinderella, but he's just happy to be part of the action, even if he doesn't get the girl in the end.
Jimmy Chisholm's Ugly Sister Sadie is delightful chaos in a dress. His over-egged caricature captures the wonderment of the wee ones in one breath and delivers a riotous line for the adults in the next.
He's solid gold, with funny bones and a manner that is dame and comic rolled into one madcap body. Alongside stupid sister Senga (Mark Cox), the two might not be crucial to the plot but the only pity is that we don't see even more of their crazy capers.
The Beacon consistently delivers an extraordinary evening of panto brilliance, taking all the magic and trickery of the big shows and scaling it down – crucially, without losing any quality.
The people of Greenock are once again spoiled with such a brilliantly constructed piece of festive fun.
Cinderella at Beacon Arts Centre, Greenock until Friday 31st December 2021