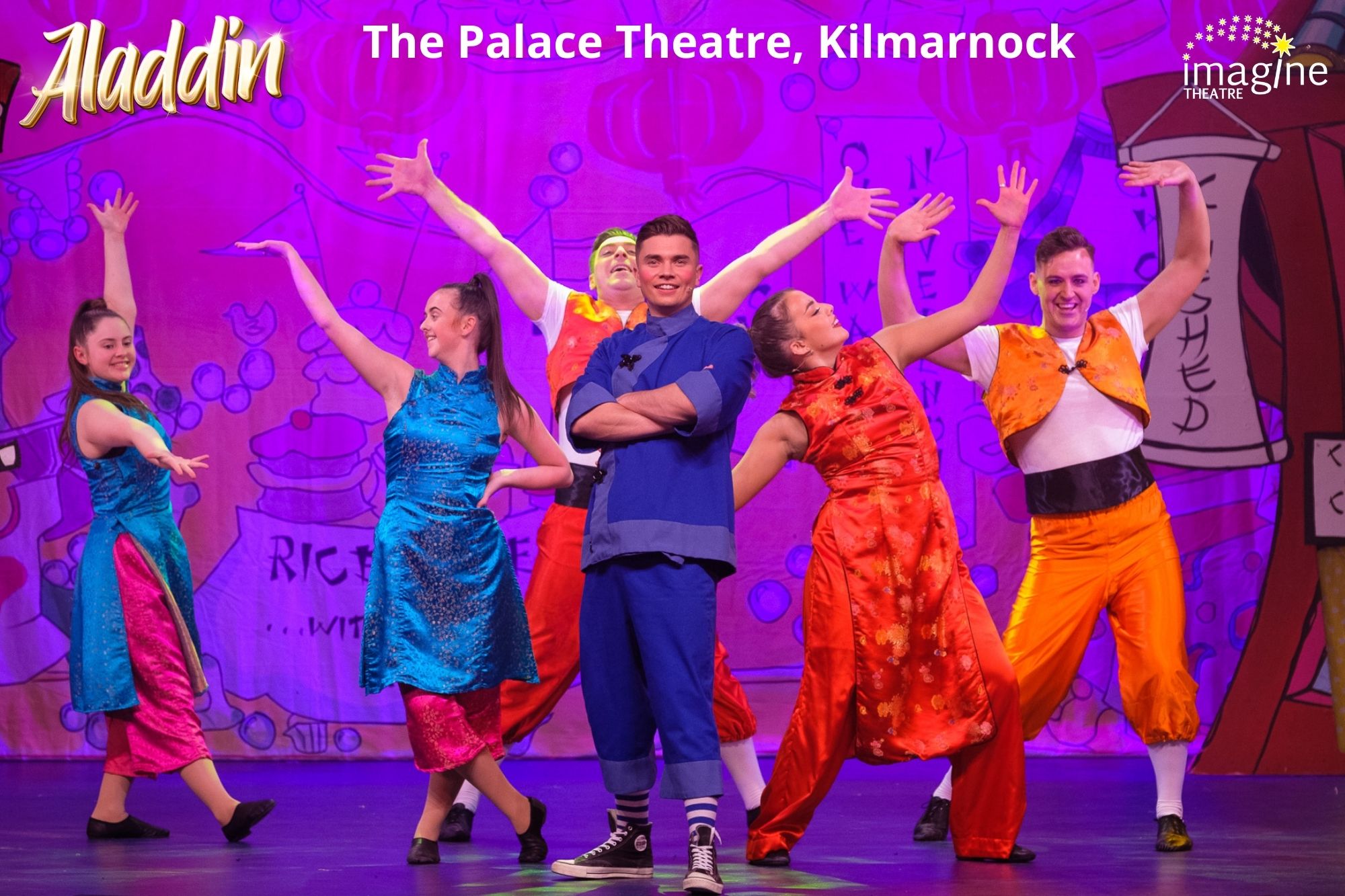 ⭐️⭐️⭐️⭐️
Escaping from the Killie cauld, the Palace Theatre becomes Old Peking as a talented cast take us on a panto-tastic trip for all the family.
We all know the story – poor Aladdin, his brother Wishee Washee and his mum Widow Twankey dream of a life beyond their laundry. When evil Abanazer (James McAnerney) leads Aladdin to the Cave of Wonders, our hero finds riches – through the help of a Genie in a magic lamp – and true love with Princess Jasmine (Jillian Cunningham)
Fraser Boyle's Widow Twankey is an extraordinary force of nature. With side-splitting jokes and a super-quick wit, this Twankey is sure to make your cheeks sore with laughter.
Wishee Washee (Gary Morrison) is the perfect accomplice to Twankey's mischief. He's a firm favourite at the Palace Theatre – and for good reason too.
One of the pillars of pantomime is to have your audience laughing – even if the adults are laughing at something very different from the wee ones. Twankey, Wishee and the gang never miss a beat.
Despite the confines of the venue, the Killie panto continues to aim high – with some spectacular effects merged with the usual traditional panto fare.
Sometimes it pays to go local – and the Killie panto make sure that Ayrshire audiences get all the magic, music and madness of panto, even on a smaller stage!
Aladdin at the Palace Theatre, Kilmarnock until Thursday 30th December 2021