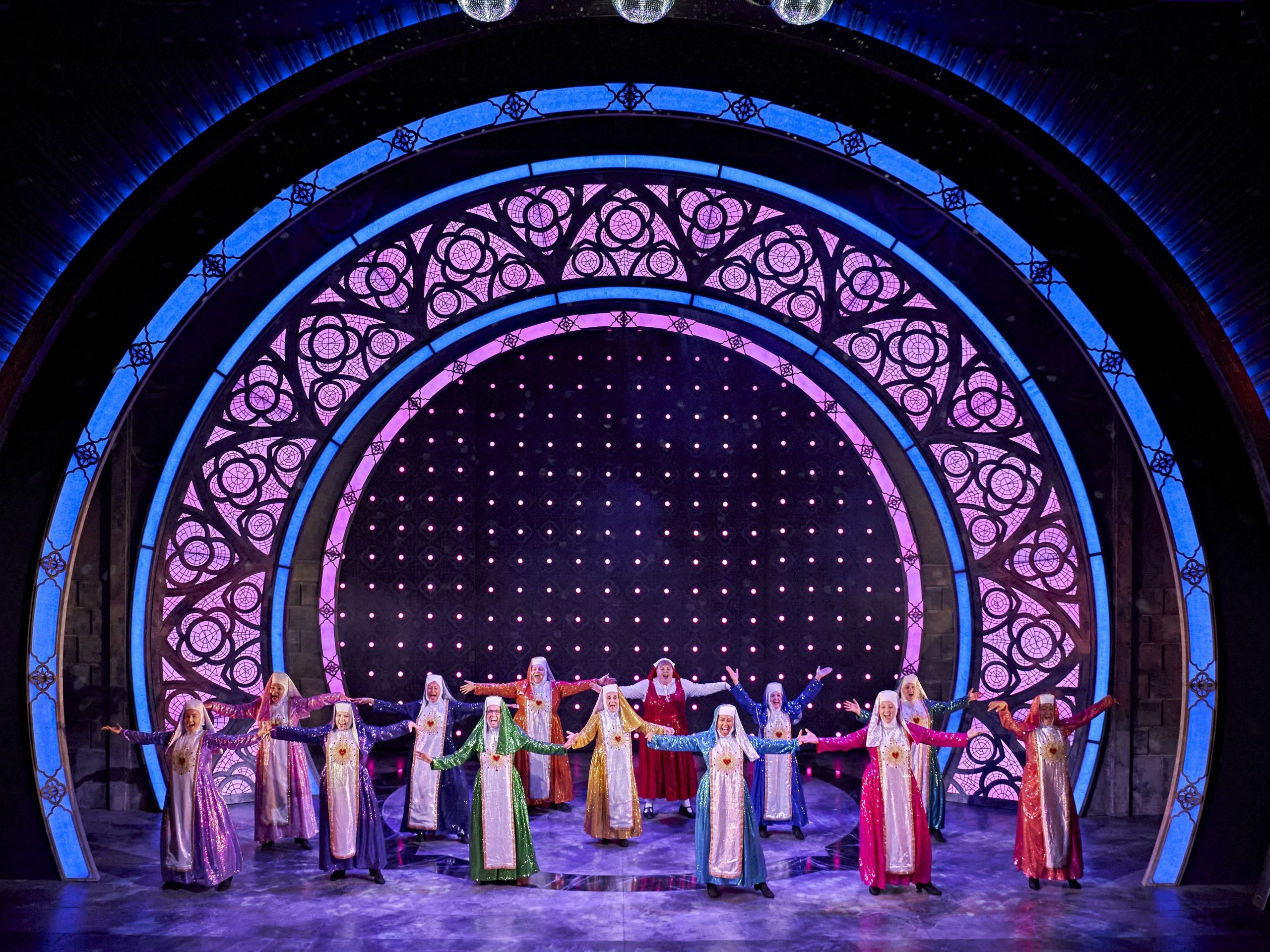 ⭐️⭐️⭐️⭐️
Praise the Lord! Glasgow's prayers have been answered as Sister Act descended from on high for a feel-good evening that's sure to lift the winter blues.
Deloris Van Cartier, a lounge singer, is placed into hiding in a convent after witnessing her married lover kill someone.
The larger than life Deloris doesn't take long to break out of her habit and inject some life into the wilting nun's choir – with a hilarious soulful twist.
With a plot based broadly on the 1992 smash hit film, and a score bursting with tunes penned by the inimitable Alan Menken, it's a night to raise the spirits of even the most reluctant of believers.
Show-stealing Lesley Joseph is impossible not to adore as Mother Superior. The quick-witted Joseph never fails to squeeze a laugh but also brings real humanity to the typically unlikeable character.
Lizzie Bea is a delight as the bashful Sister Mary Robert, screeching the brakes on the production to deliver an ovation-worthy 'The Life I Never Led'.
Anne Smith makes a triumphant return to the King's stage as Sister Mary Patrick, and Sandra Marvin ably steers the ship as she returns to the leading role of Deloris Van Cartier/Sister Mary Clarence.
The King's is close to groaning under the strain of the divine talent on stage, with a calibre far greater than usually on offer for a touring production.
Glasgow truly is blessed to experience such a heavenly blend in this miraculous show.
That talent is complemented by Morgan Large's refreshed set, bringing the production bang up to date on previous tours.
Alan Menken's heavenly score – complete with razor-sharp lyrics by Glenn Slater – is a joyful noise, reaching heady heights with 'Raise Your Voice', 'Spread the Love Around' and a stunning 'The Life I Never Led' which brings real emotion to the otherwise sickly-sweet affair.
You'll be dancing in the pews until the final note with this divine musical!
Sister Act at The King's Theatre, Glasgow until Saturday 19th November 2022, then touring