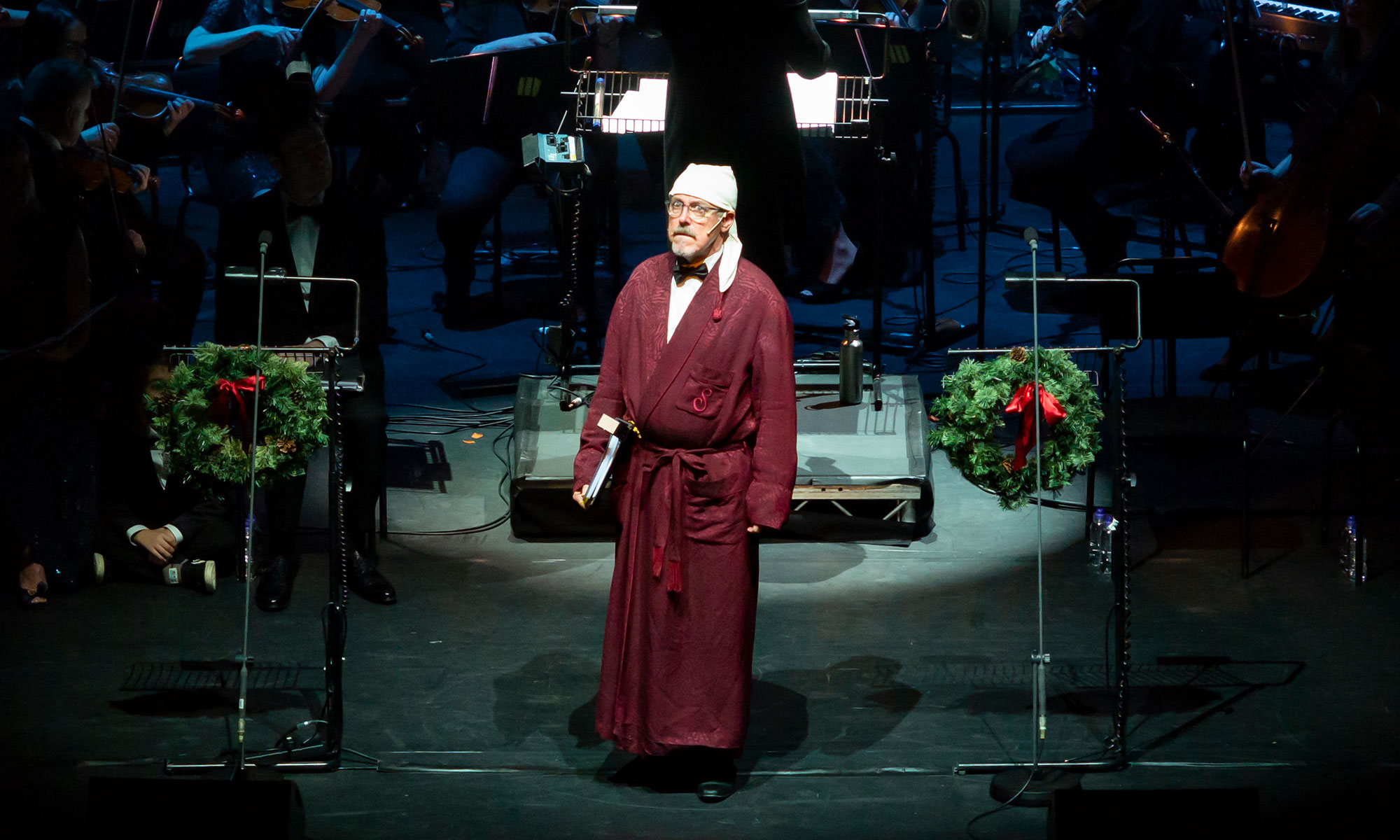 ⭐️⭐️⭐️⭐️
London's Lyceum Theatre is home to Disney's The Lion King nearly every night of the year. For a limited time only, the Lyceum's boards have been opened to the London Musical Theatre Orchestra, who bring A Christmas Carol The Musical In Concert to life.
Charles Dickens' story is, of course, a familiar one. Mean, cold-spirited Ebenezer Scrooge is visited by three ghosts on Christmas Eve to try and show him the error of his cruel ways.
Leading the drama as parsimonious grinch Ebenezer Scrooge is Griff Rhys Jones, who revels in the wickedness of the character, and – despite not being the strongest voice in the company – delivers a powerful and sincere performance.
Hot off the UK tour of Legally Blonde, Lucie Jones commands with her astounding vocals as Emily, the early love interest of Scrooge. It's rather disappointing that her role is not bigger, but she does seem as at ease in ensemble as in the spotlight.
The company are all incredibly talented; Rosemary Ashe delivers a delightful multi-character performance that could merit a concert all of her own. Others all support the principals well, and the young cast are particularly confident on a West End stage.
The performance itself is as a live concert rather than a fully costumed and set production, allowing actors to focus on the delivery of the score, brings the music to life in a way that other productions cannot. Housing the orchestra centre stage brings a whole new dimension to the score, as musicians can be observed throughout.
Bringing Alan Menken, Lynn Ahrens and Mike Ockrent's musical together is no mean feat, but the LMTO do it with a touch of class. Of course, there are flashier shows to see at Christmas, but A Christmas Carol The Musical In Concert really does go the extra mile to tell a traditional story with a real message at its heart.