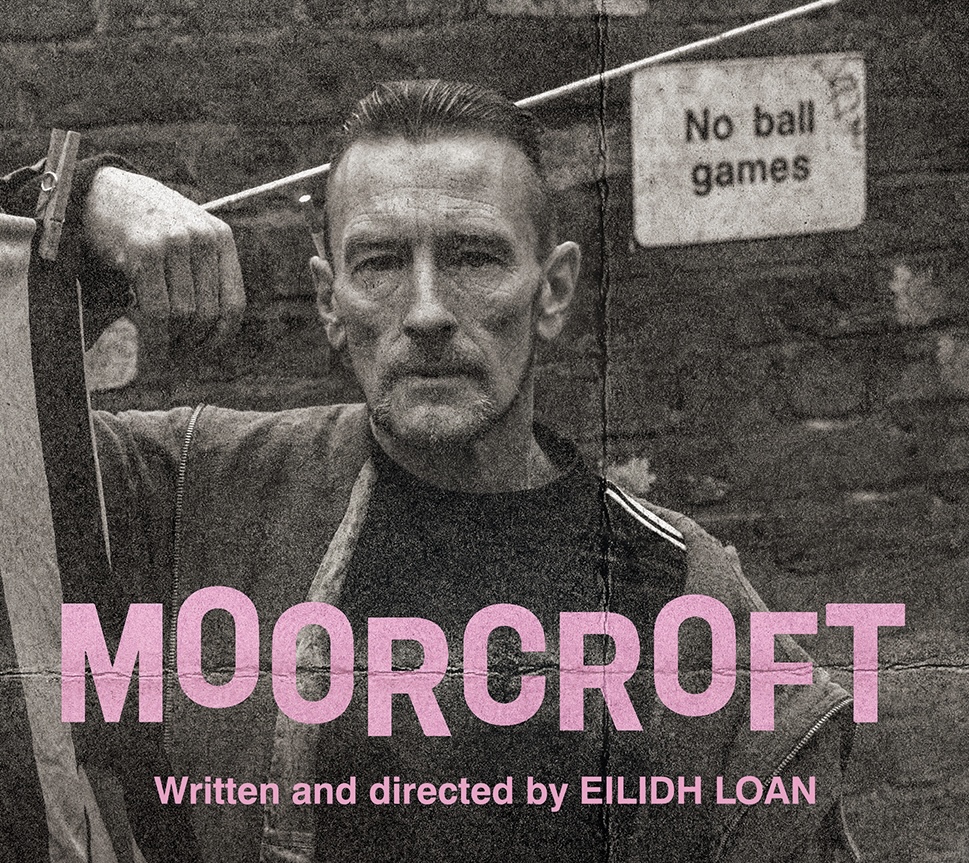 ⭐️⭐️⭐️⭐️⭐️
It's rare for a piece of theatre to come along that feels genuinely game-changing. Where a story, a theatre and a production team together under the right circumstances to create something truly exceptional. That's Moorcroft.
Moorcroft tells the story of Garry, the real-life father of playwright Eilidh Loan, who forms a football team with his pals at the ripe 'old' age of 19. The team becomes a vessel to celebrate the highs and commemorate the lows of life on the West Coast of Scotland.
Alcohol abuse, cancer and death might not be the most appealing way to spend an evening on paper but Moorcroft deals with these like most Scots do – with humour.
The 90 minute production begins with Garry (Martin Docherty) marking his 50th birthday, when thoughts turn to the years that have passed.
Garry morphs into his 19-year-old self and Docherty becomes spectator and participant in his own story. He plays with such conviction that the story feels completely autobiographical – though the story is relatable to every one of the assembled Glasgow audience.
We all know a Tubs, a Noodles and a Mick. It's a story that's accessible to seasoned theatregoers and newcomers alike. There are, as Garry says at the outset, no flashy costumes or big numbers. It's a story with no airs and graces but immense heart.
The seven leading lads make it look easy but every step is deliberate, considered and purposeful. There's no filler, no junk, no waste. Moorcroft soars in its highs and punches in its lows.
The vast majority of the comic relief comes from Mince (Martin Quinn), the simpleton who seems almost completely detached from reality. His ability to cut through the dialogue with a completely irrelevant brain fart is as much of a pressure relief for the audience as the real Mince would have been for Garry and his team.
Quinn's physical comedy is extraordinary. He completely embodies the ridiculous role and is impossible not to fixate on. From his voice to his stance, he's someone you want to be pals with.
The whole squad could – and should – be singled out for their individual contributions to the piece, but it's when they're together that Moorcroft eally sings. Whether in the pub or on the pitch, they are at their best when they are together.
Loan's script is so rich, challenging what it means to be a man in Scotland. It shines a light on the comments every man has made as a boy, thinking they're cool. It holds a mirror up to all of us.
There was a risk that Loan might censor the ugly moments to make her father and his pals look a little better; or the to exaggerate a sexed up gangster story that had no base in reality on the other extreme. It's none of these.
Instead, this story feels real – raw, abrasive and hilarious. Highs and lows are presented as a matter of fact – because they are.
While it's depressing to reflect on how little has changed in attitudes since the 1980s, there is hopefulness in Garry's tenacity to continue on in life.
Moorcroft is not original in exploring toxic masculinity, social attitudes and tragedy. But it feels a seminal work that sparks a conversation.
Moorcroft at Tron Theatre, Glasgow until Saturday 5th March 2022