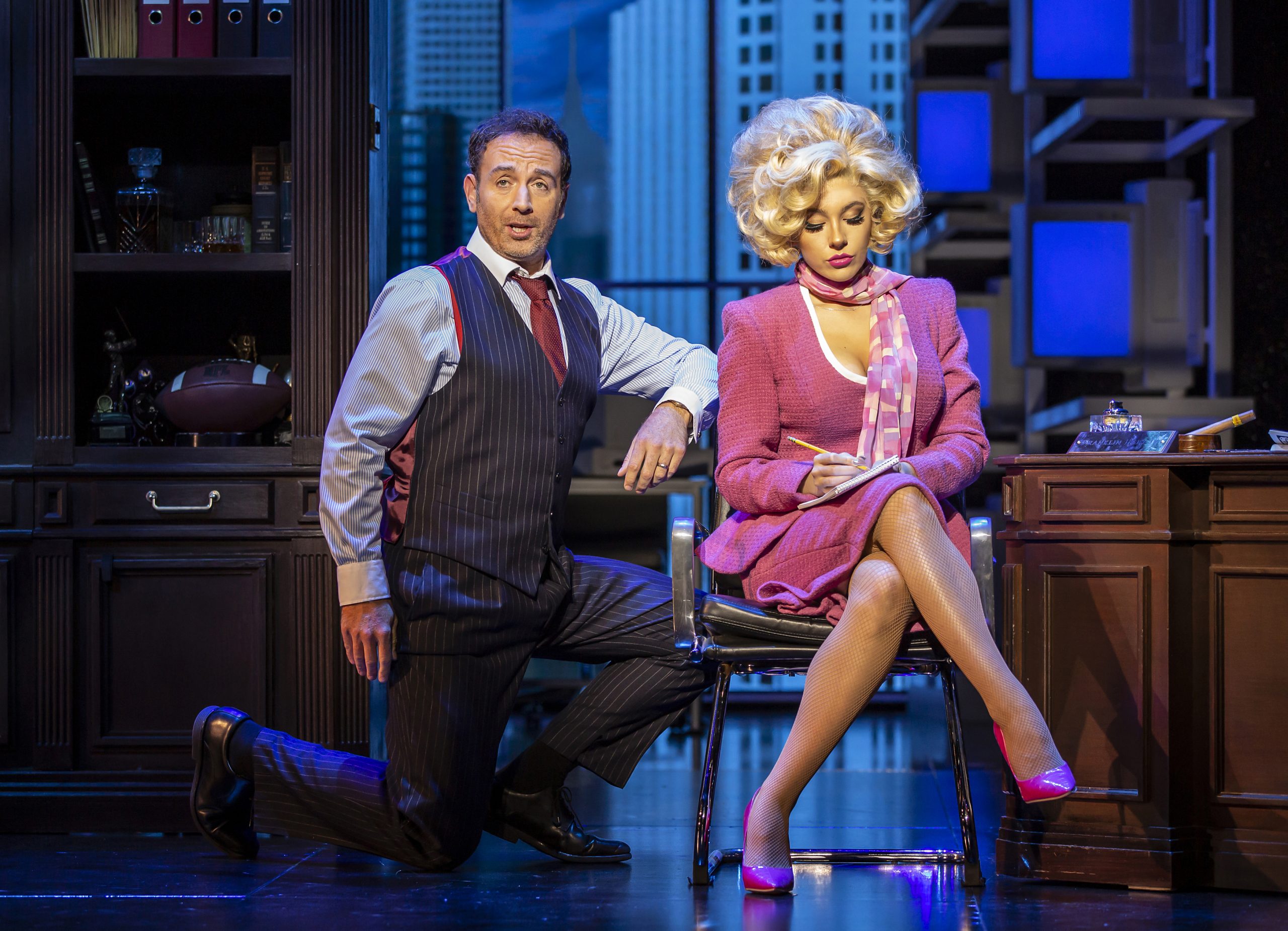 ⭐️⭐️⭐️⭐️
Pour yourself a cup of ambition and get along to Dolly Parton's hilarious musical comedy that is bound to shine away the January blues.
When three women agree they have had enough of their sexist boss, they capture him and run the office to make everyone's 9 to 5 better. But how long will it be before they get caught? And will the old boys club put their horror of a boss before their morale-boosting changes?
Like Parton herself, 9 to 5 doesn't take itself too seriously and everything about this whimsical comedy is larger than life… also not unlike Dolly!
The misogynistic, egotistical boss Mr Hart should be totally unlikeable but we can't help but enjoy his caricature of the 80s boss. Sean Needham gets the laughs in – sometimes at his own expense – and plays the dreadful character gleefully.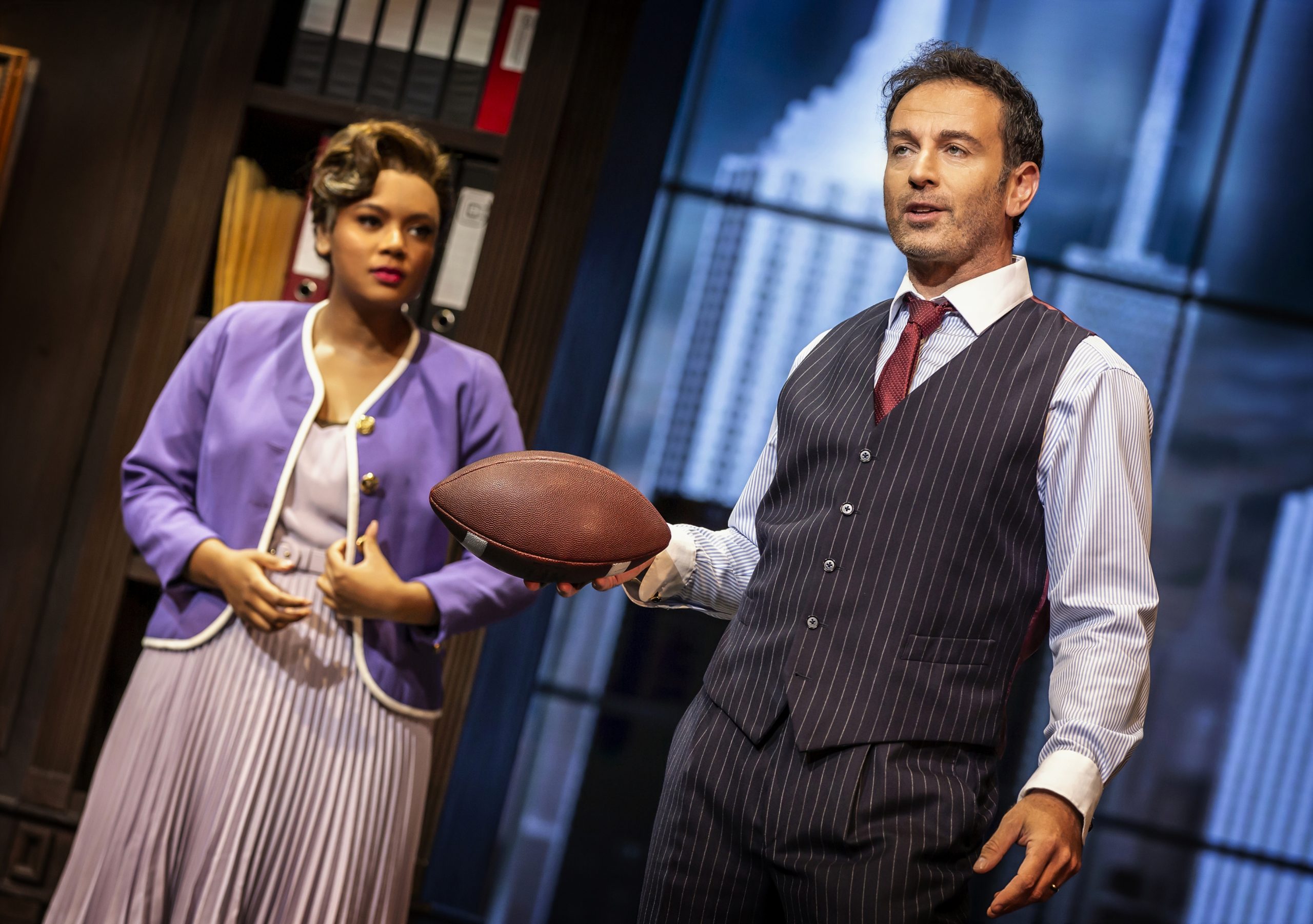 Clocking into the role of Violet is television star Claire Sweeney, who slots in effortlessly to the seasoned touring troupe.
Standing out is Stephanie Chandos as Doralee – she's a big personality with even bigger hair, a Tennessee twang and a heart of gold. The big-chested country girl is often judged on looks alone – a bit like the country singer who penned the songs – but it's her quick wit that really shines.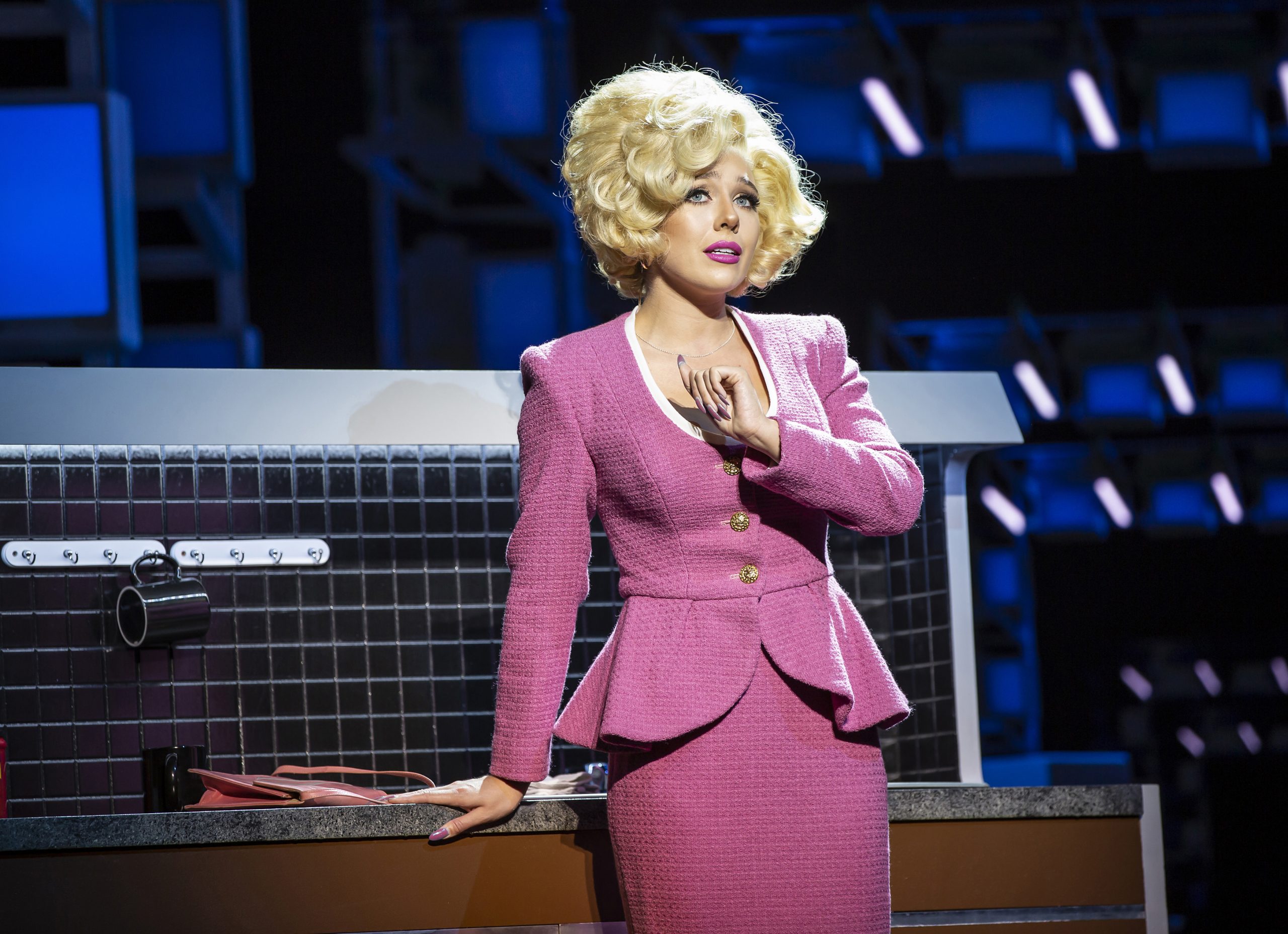 Set in an enormous grey office, the set bursts into colour for the big, brash numbers and fades into insignificance for the ballads.
Everything is seamlessly coordinated by a small but mighty ensemble. Scene changes are choreographed to within an inch of their life and the payoff is a pacy, punchy production packed full of fun.
A mammoth Act I is a little too long at around an hour and 20 minutes – where the superfluous 'Hey Boss' and a handful of others could be sacrificed – but the entertainment is constant. 
The Wednesday night audience on a dreich Glasgow January were on their feet as the curtain fell – and sometimes that says it all.
Live theatre is back – and it doesn't come back with a bigger bang than 9 to 5 the Musical.
9 to 5 the Musical at the King's Theatre, Glasgow until Saturday 29th January