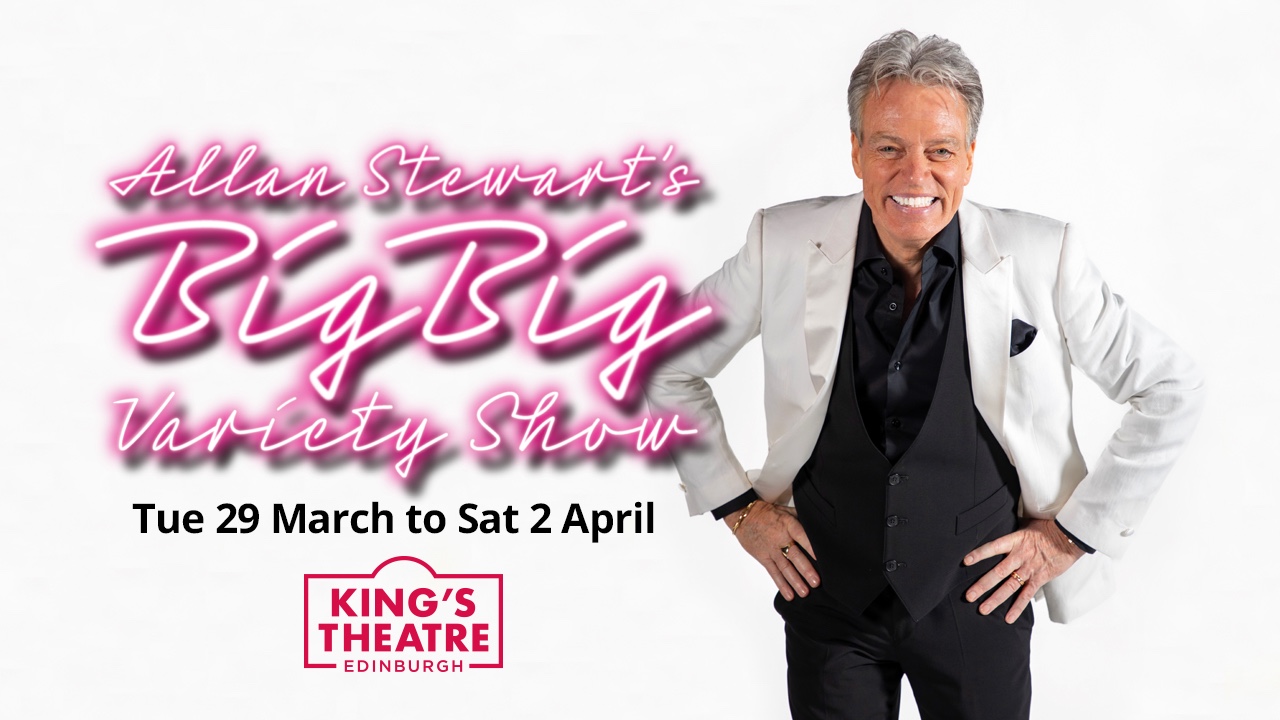 ⭐️⭐️⭐️⭐️
In a fitting tribute to the Old Lady of Leven Street before her curtain falls for the final time pre-refurb, Allan Stewart gives the theatre a huge hug with an evening of song and story that is sure to brighten the global gloom.
Alongside his panto pal Grant Stott, the pair lead a hilarious section of gentle ribbing of Stott's appearance in a continuous BBC soap and Stewart's dusty old material.
Stewart's larger than life Aunty May makes an appearance in a hilarious interview with Stott, culminating in a megamix danceathon that no pensioner should be able to perform as easily as Stewart does.
She appeared at the King's just a few months ago in the pantomime, but Nicola Meechan shows she can hold her own with a trio of feel-good songs, showcasing a powerful voice – no mean feat when you're 28 weeks pregnant!
Closing Act I is the immensely talented Max Fulham. He's only 20, but he knows exactly how to squeeze every laugh from the packed auditorium with a technically astounding ventriloquism act.
A turn from the audience favourite folk band The Macrobert Brothers – Stewart and Stott in scratchy Aran jumpers – leads to the usual chaos that ensues when these randy Highland laddies spot a beautiful woman in the audience.
Big Men in Town, a quartet equipped with the biggest and best hits from Frankie Valli and the Four Seasons, are real crowd pleasers. Songs like 'Sherry', 'Who Loves You' and 'Walk Like A Man' are utterly infectious – and impossible not to enjoy.
Stewart then finishes the whole thing off with a touching tribute to the late Andy Gray before a short Cabaret-style set.
There aren't the big names of previous years, like David Paton of Pilot or Mairi Wilson, but the show still keeps the heart of variety.
Andy Pickering and his house band lead the musical sections with gusto, embellishing as ever with a touch of class.
Allan Stewart knows just what his audience want and he delivers it. The theatre is about the people in it – and those who gather to see Allan and his pals won't be disappointed with this final farewell before the King's closes up for its refurb.
Allan Stewart's Big, Big Variety Show at King's Theatre, Edinburgh until 2nd April 2022