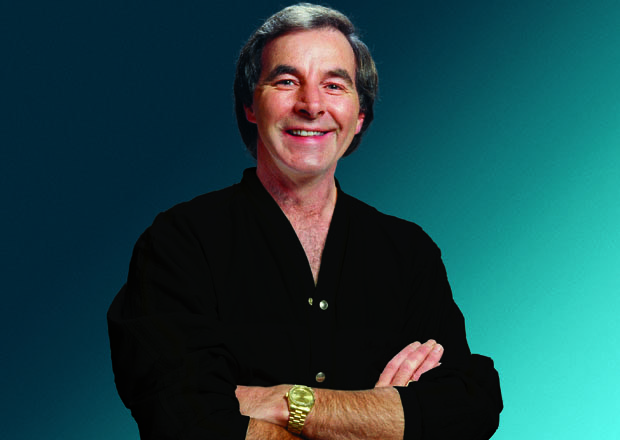 It's a slightly morbid thought, but it can be hard to fully assess the cultural influence of a musician until their death.
Even unquestionable giants like John Lennon's catalogue wasn't truly appreciated until after his passing – when Imagine finally rocketed to Number 1.
As a fan of his for many years, I was deeply moved – if a little surprised – at the sincere, overwhelming outpouring of love across social media when Ayrshire country star Sydney Devine's death was announced just a few short weeks ago.
Known to many as Steak and Kidney, Sydney had been on Scotland's country music scene for decades with a dedicated crowd who would travel far and wide to see the crooner's legendary shows.
He was blessed with the great gift of never taking himself too seriously. Often the butt of the joke in Rikki Fulton's Scotch and Wry – like when Frankenstein's monster was given the 'greatest singing voice in the Western world' – he was every bit as content to be the joke as the joker.
I had the great pleasure of seeing one of his shows at the Glasgow Pavilion a few years ago. His patter was second to none, he had an eclectic back catalogue which everyone was guaranteed to have known and his adoring fans created an atmosphere that would rival the wildest of rock concerts.
Radio DJ Tam Cowan told Radio Scotland that Sydney's greatest joy was meeting his fans at the end of each gig – getting pictures, signing autographs and catching up with those who flocked to see him.
His inimitable vocal style was often overlooked in favour of a cheap line about his cowboy hat and boots, but Devine tackled Hank Williams, Ray Charles and Charley Pride without breaking a sweat.
His rousing Blanket on the Ground was perfectly balanced against emotive ballads like Nobody's Child or Maggie.
While often the subject of ridicule, the great testament to Sydney's talent was the sheer volume of messages shared online with memories of the great balladeer.
Celebrities, journalists and even Scotland's First Minister paid tribute to the incredible legacy of her fellow child of Ayrshire.
It seems Scotland's greatest gift to our fellow countrymen and women is to poke fun of our most beloved when they are here and save our genuine heartfelt tributes for their passing.
Sydney himself will have been under no illusion of his own part in the total revitalisation of our home-grown country scene, but there is a strange comfort that his fellow countrymen and women didn't quite give him the full credit until he had left us.
Originally published in The Scots Independent newspaper