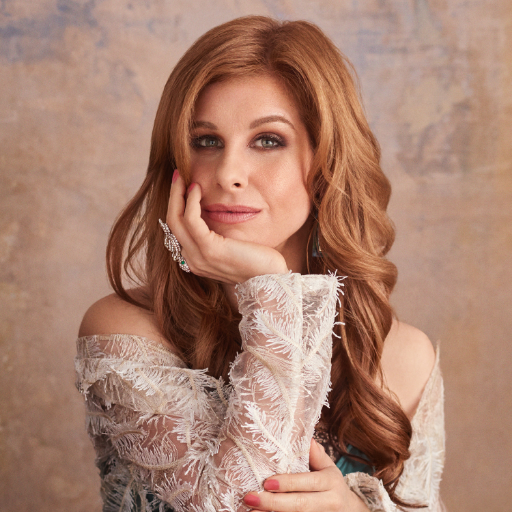 Singing sensation Cassidy Janson is no stranger to treading the boards on the West End, most recently as Anne Hathaway in new musical & Juliet.
In light of theatres in London going dark, she's about to take part in a new project that will see her perform a 45-minute set to a paying audience – all from the comfort of her living room. Cassidy caught up with Braw Theatre ahead of her gig…
Hi Cassidy! Could you tell us a little bit about 'Leave A Light On' and how you came to be involved in the project?
Jamie Lambert came up with the idea and he approached my agent to see if I would be interested. 
The plan is to keep theatre audiences entertained while the theatres themselves are in the dark – as well as allowing artists to make some money to get us through this difficult time.
I was totally honoured to be asked to be involved and delighted to take part. We're entertainers who have been in the business a long time, so we're used to adapting to get by!
We wondered if your adaptability is why you've been as successful as you have been so far?
Probably that is true – I was speaking to a mate the other day about the industry and he asked if I had ever thought about giving up. It's funny because I have asked myself the same question and I don't honestly think I could.
I don't think I'm cut out to work a regular job with a stable income and regular hours! It was never really a choice for me. Even if I wasn't earning much money, I think I would always have to do this. I live my life by singing, acting and a little bit of shimmying – and making people laugh.
& Juliet is actually great for me because I started out doing comedy above the pubs and clubs and it's great to come full-circle and be able to go back to making people laugh, which I just love.
Right now, it seems that we need a laugh more than ever!
Well exactly, and I really do think that when we're out of [the coronavirus pandemic], one of the first things to open back up will be theatres, because people really need to be entertained in dark times.
I was reading that during the Second World War, Winston Churchill opened up the theatres because morale was so low. What are we fighting for if not the entertainment that we all enjoy?
The 'Leave A Light On' concerts were originally supposed to be streamed from The Theatre Cafe in London, but in light of the recent measures to keep us all safe, the gig is now coming from your living room. Do you find it strange to open up your house to the world?
It'll be really odd! I have a tiny little cottage so I'm currently trying how to make it look presentable and at the same time make sure I don't annoy the neighbours too much with the noise!
I'm going to be doing a bit of singing and a bit of chat – because I love a bit of chat!
On the subject of chat… You've built up a loyal following on social media with your chats on Instagram – often in a West Country accent!
*in West Country accent* I don't know where I get that from… I don't even have family there, but I just loves doing that accent, I do. 
You have a huge back catalogue to choose from – your solo writing, your West End roles and your work with Leading Ladies. How do you choose what to sing for an intimate concert like this?
Initially, we had discussed having live musicians and some tech people involved, but in light of us all staying apart for everyone's safety, I told the team I have loads of backing tracks and plenty of material to choose from.
I'm probably going to include a few numbers from Beautiful: The Carole King Musical because that show was so important to me, and I think I'll have to avoid singing from & Juliet because I have a pretty belting solo number and I'm sure my neighbours would be banging at the windows… 
I'll be doing a few from the album and keep things quite light!
In light of everyone spending a lot more time at home, do you think you'll be able to do more of your own writing while we're staying in?
Oh definitely – I'm sure there will be Skype meetings and Skype writing sessions and all sorts. Times like these – and the Leave A Light On concerts themselves – show that people will be hugely creative when they need to be!
Cassidy Janson's 'Leave A Light On' concert starts 18:30 on Wednesday 25th March. Last chance to secure tickets – available HERE