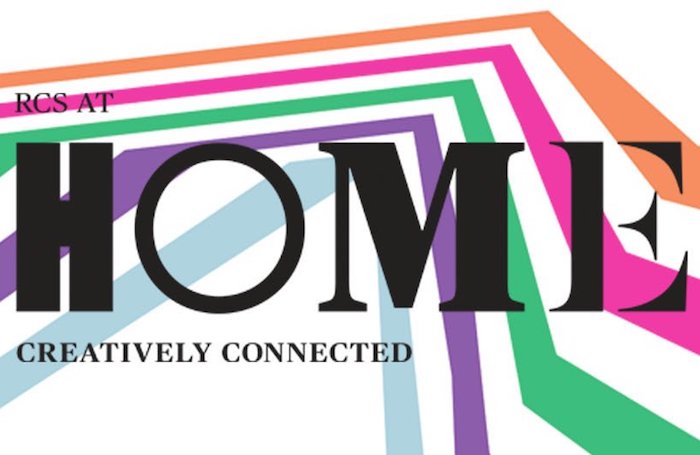 The show is set to go on at the Royal Conservatoire of Scotland, one of the nation's busiest arts venues and a world leader in performing arts education.
Scotland's national conservatoire is kick-starting RCSatHome, a new online community to connect its students, staff and audiences during the time when the Conservatoire's campus is closed and students and staff are studying and working remotely.
RCSatHome aims to spread joy and combat isolation by showcasing work, ideas and conversations from students, staff and alumni. It will broadcast across RCS social media channels and its website.
And the institution is calling upon its global community to get involved, whether it's live-streaming, offering practical advice and support or sharing heart-warming or humorous clips or stories.  Videos, photos and blogs can be sent to communications@rcs.ac.uk and via rcs.wetransfer.com.
Within RCSatHome will be a weekly concert strand, RCS Presents…,  dedicated to live and curated performances. It will incorporate the popular lunchtime concert series Fridays at One and will launch this week with two special performances, the first at 1pm today (Monday, March 23). These are:
· RCS Presents … Moishe's Bagel, Monday, March 23, at 1pm: Expect thrillingly original cutting-edge klezmer and world folk music from some of Scotland's finest musicians. A mix of Eastern European dance music, Middle Eastern rhythms and virtuoso performances, Moishe's Bagel, RCS Associate Artists in Collaborative Performance, combine the energy and passion of world folk music with the excitement and soul of improvisation.
· RCS Presents … Fridays at One featuring Jenn Butterworth and Laura-Beth Salter, Friday, March 27, at 1pm: Jenn is at the heart of the vibrant Scottish folk scene, performing regularly with a variety of artists including her own projects, which include Kinnaris Quintet. In December, she celebrated a double win at the MG ALBA Scots Trad Music Awards, taking home the Musician of the Year award and The Belhaven Bursary for Innovation in Scottish Music with the Kinnaris Quintet.
Further features coming soon will include an original new musical, Thread, written by Fraser Scott, a third year RCS BA Filmmaking student, and BA Musical Theatre graduate Bethany Tennick. A changing town on the edge of a changing world, Thread follows Ellie, a young girl who has to return home after the passing of her mother, to help her sister sort through her childhood home. An actor-musician cast explores change, both within our own homes and within our communities.
Daily RCSatHome content will include Tuesday Teaching Talks on subjects including distance learning, while Wellbeing Wednesdays cover everything from mindfulness to yoga.
There's an alumni spotlight on Wednesday afternoons and Fridays will focus on performance as well as weekend picks, from box sets to books, chosen by the RCS community. On Saturdays, the Junior Conservatoire takes over with video and blog content.
Professor Jeffrey Sharkey, Principal of the Royal Conservatoire of Scotland, said: "We realise that this is an anxious and uncertain time for everyone. Our campus and venues may be closed, and our learning and teaching delivered remotely, but it is important we continue to share our art in creative ways such as through the RCSatHome and RCS Presents… platforms.
"It's an opportunity for the RCS community to stay in touch with people all over the world as we adapt to this change in our way of life. The community may be virtual, but it is our hope that we can inspire, uplift, unite and entertain."