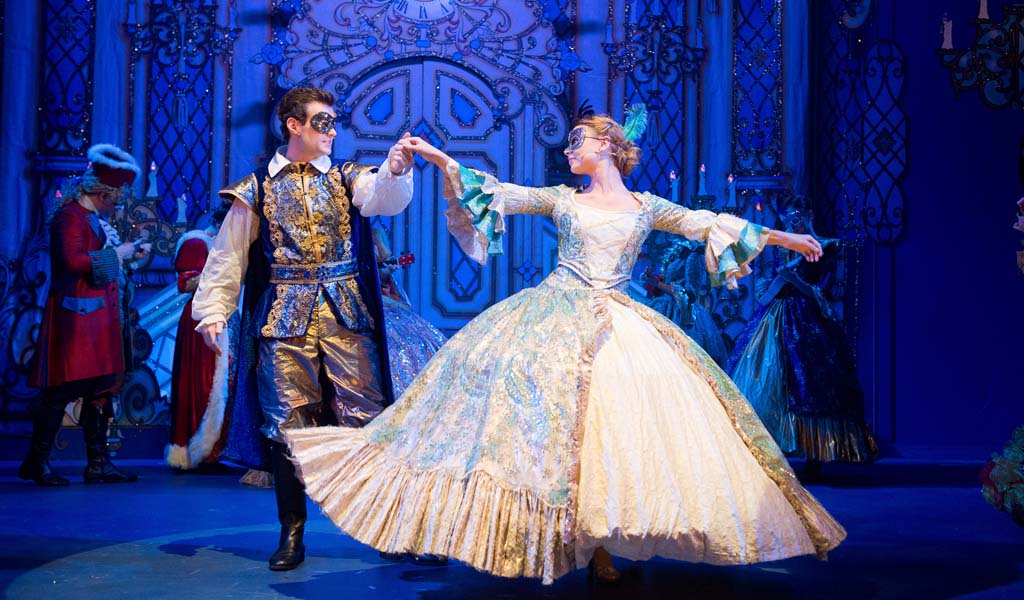 Watch the family-friendly, magical pantomime, Cinderella, kindly filmed and streamed by Wild Edric Media at The Courtyard Hereford in January.
Cinderella will be premiered for free at 6pm (UK time) on Sunday 12 April, and available on demand until Sunday 19 April.
The running time is 2hours, with a short interval.
If you're watching, please consider donating to support The Courtyard during this extremely difficult time. Any donation, large or small, will make a huge difference right now. https://www.courtyard.org.uk/supportus/
This magical production received four nominations in The Great British Pantomime Awards this year!
You and your family will be swept away on a journey of rags to riches with The Courtyard's first-ever streamed pantomime performance of Cinderella.
With a wicked Stepmother and two ugly sisters keeping her confined to cleaning duties, Cinderella's chances of attending the Ball are looking slim. However, when a glamorous Fairy Godmother appears to help Cinderella turn her rags to riches (and a pumpkin into a carriage!) her dream of meeting Prince Charming becomes a reality, as long as she doesn't break her midnight curfew.
Will Cinderella escape the wrath of her evil stepmother and ugly sisters? Will she find a way out of washing and scrubbing? And will she ever reunite with her missing shoe?! Join virtually, to find out!
Cinderella 2019 was co-sponsored by Avara Foods and ETL Systems This screening is brought to you with the kind help of Wild Edric Media.